QA TEST - DO NOT USE - Top 8 Accelerators in New York To Watch In 2020 (Clone)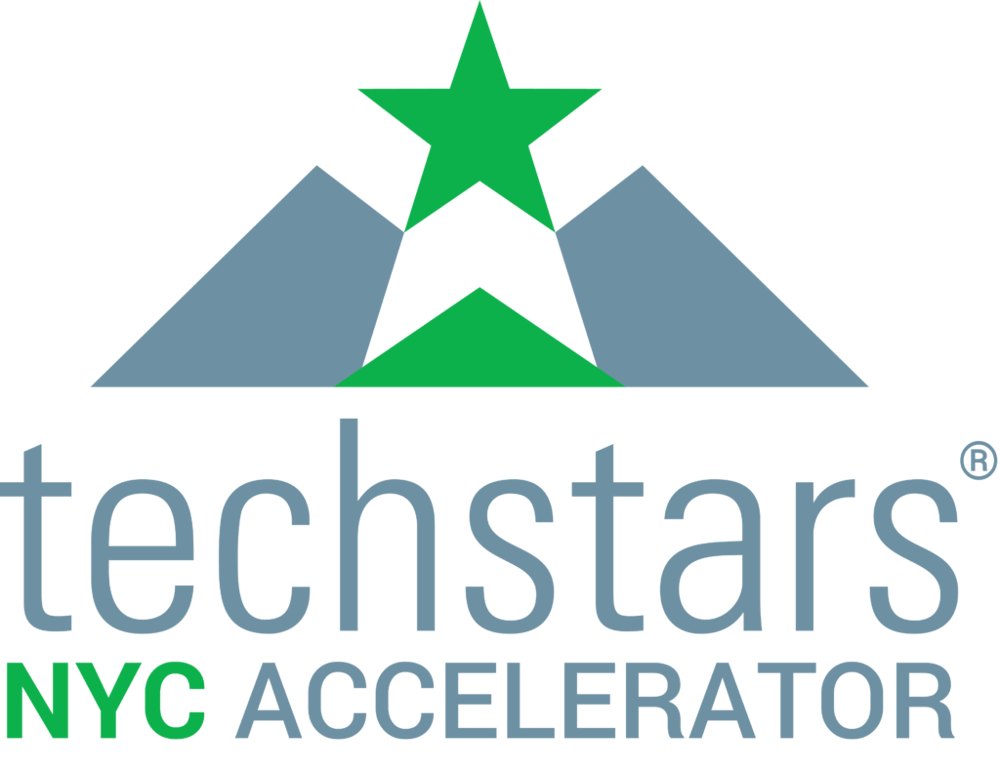 Accelerators are one of the most useful types of time investment for early-stage startups.

Within an accelerator, early-stage startups get funding, mentorship, and access to investors in their geography and around the world. New York is no stranger to accelerators, as they house some of the best ones on the east coast, growing and scaling startups every year.

Here is a list of the top eight accelerators in New York. If you're interested in the startup scene, we recommend you keep an eye on these programs!
Techstars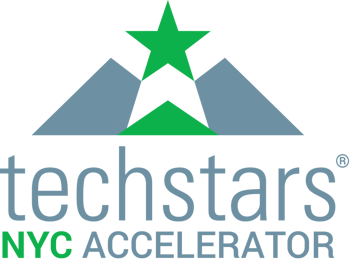 One of the biggest accelerator networks around the world, Techstars, has an office in NYC. Started in 2006, Techstars has funded over 1,900 companies across all of their locations. Some of their biggest wins are Classpass, Pillpack, and SendGrid.
One of the interesting aspects of the Techstars model is that they are aiming to tap into the global network of founders, not just rely only on the San Francisco network. This makes Techstars one of the most powerful accelerators in the country.
The New York chapter of Techstars was opened in 2011. Techstars New York collaborated with Barclays to create an accelerator focused on Fintech.
They invest $120,000 into each company and have them fly in to New York to participate in the three-month-long program. During the program, startups get connected to mentors who guide them along the path to building a big, sustainable company.
Notable Techstars NY alumni: Novo, Harvest, and RealBlocks.
Deal terms:
From their website :
"The $100K convertible promissory note is offered to every company upon acceptance to Techstars, typically through our Star Power Partners fund. This note has a cap of $3-5M, depending on your last round. There may be terms specific to the program, so please discuss specifics with the Managing Director during your interview."
AngelPad
AngelPad is an accelerated based in both San Francisco and New York, which has risen to fame based on investments in several high-caliber companies (listed below).
They sell themselves as the anti-Y Combinator. Like in Techstars, the class sizes at AngelPad are kept below 20 teams to make sure the mentors and accelerator directors can be hands-on with the startups where they need it. Aside from helping directly with the business, Angelpad focuses on mentorship, tier-one investor access, and community.
Angelpad put together a document of accelerator terms to know about, to help you make the decision on what accelerator to use. It includes other accelerators that we have on this list, so mull it over and use it as a resource when evaluating Angelpad (or any other New York-based accelerator).
Notable Angelpad alumni: Buffer, Alltrails, Postmates, and Pipedrive.
Deal terms: $120,000 for 7% of the entity.
Betaworks Camp
Betaworks Camp is an accelerator nested within the Betaworks umbrella. It may sound like you would need to pack your bags for the summer and head north to sleep in a cabin, but it's not that type of camp.
Betaworks Camp is an ongoing program that funds companies in the area of emerging technologies, based on each cohort's theme. The current theme is audio, but previous themes have been based on camera tech, chatbots, live streaming, and others.
Betaworks is a well-known brand in NYC and San Francisco. They are a venture capital firm and a provider of programs for startups to be involved with that don't entail investing. To get into a Betaworks camp, you need at least, of course, a beta. They don't invest pre-product.
Notable Betaworks alumni (not just Camp): Anchor, Gimlet, Giphy, and Breaker.
Deal terms: $200K from the Beta Ventures fund. Deal terms haven't been fully disclosed.
Dreamit Ventures
Dreamit is an NYC-based accelerator that has funded over 300 startups since 2008, making it larger than the average accelerator. Dreamit also invests in later-stage startups, allowing the companies participating to focus on growth and fundraising rather than product development. There are a few characteristics that make Dreamit interesting: In the accelerator, they have customer and investor sprints.
A customer sprint is where the startups go on a roadshow—that Dreamit helps set up—to recruit new customers. This is also a great way to build partnerships and get feedback on products.
The investor sprint is similar, but here startups are meeting investors all across the country and pitching to them for an investment. This speeds up the fundraising process and helps secure a higher valuation as well.
Unlike many accelerators that are industry-agnostic, Dreamit has three verticals that it invests in:
Healthtech: This specific accelerator is focusing on building for digital health or in the medical device space.They've partnered with dozens of companies to see ventures succeed: St. Lukes, Blue Cross Blue Shield, Aetna, and several more.
Securetech: In this vertical, they fund companies in the compliance space as well as cybersecurity and fraud. Partners in this program vary between the NYPD, the FBI, Blackstone, and several others.
Urbantech: The last vertical is focused on real estate, construction, and smart cities. What's interesting about this is that they partnered with a real smart city construction company "Strategic Property Partners" to help build a smart city over 53 acres in Tampa. These are the type of opportunities that Dreamit ventures make a reality.
Notable Dreamit alumni: SeatGeek, Houseparty, and Redox.
Deal terms: Dreamit doesn't invest in all of its companies, but it has a right to invest up to $500,000, plus gets some advisor shares. The specificity equity compensation hasn't been made clear on their website.
Entrepreneurs Roundtable Accelerator
Entrepreneurs Roundtable Accelerator (ERA) is one of the top accelerators in New York. Its two four-month long programs run every year. ERA is also one of the largest accelerators in New York, which makes it best for plugging into the city.
Their mentor program is the premiere, which allows its founders to meet top investors and companies they can do business with in the Big Apple. With mentors from Facebook, Adobe, Google and many others, there's no doubt that taking part in ERA levels up startups—and their founders.
A major benefit of taking part in ERA is the software hookups that the participating companies get. This includes:
$100,000 from AWS
$50,000 from Stripe
Free access to Sendgrid
Discounts to tons more software
Other benefits of ERA come along with any average day in the accelerator. They bring in top CEOs of NY startups to come and give talks to the current cohort. They have office hours with their partners when startups need advice, and they even have a KPI review to hold each other accountable. It's a full package.
Notable ERA alumni: ScentBird, Scouted, and BespokePost.
Deal terms: $100,000 for 8% of the company
US Edtech Accelerator
The US Edtech accelerator is part of the Started network, which is a startup community based on the coasts that aim to fund and grow edtech startups.
Unlike all the other accelerators, this accelerator is equity-free—which may make it more attractive to some founders. Founders who participate get access to premium office space in NYC. Another aspect that makes this accelerator special is that it is focused only on edtech companies. There are many perks that come with this.
They find edtech-interested investors and match startups up with them. They also have a major network in the education space, which is helpful for partnerships and sales. Some of their newest partners listed on their website are BMO, Cooley, and Microsoft. The benefits of being in the Started network are also substantial. Some of the perks include:
Coworking in Manhattan with other edtech founders.
Hyper internships — work for your favorite edtech company for a week to learn best practices and take them with you.
Efforts to help you get more customers through their traction track.
The accelerator is an additional arm that makes this network so much more valuable.
Notable Edtech alumni: Robotify, EduKit, and Wonda.
Deal terms: $5,000 investment by the participating company, they don't give up any equity.
Metaprop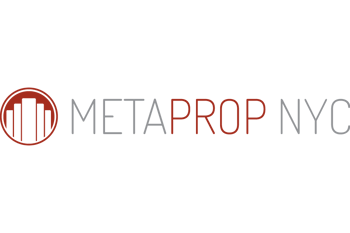 Metaprop is an accelerator in collaboration with Columbia University, which is primarily focussed on proptech startups.
Proptech is a synonym for real estate tech. The program is longer than most at 22 weeks, but the benefits are apparent if you browse their website. Startups who go through Metaprop can get up to $250,000 and get a master class in penetrating a market and capturing market share.
Metaprop boasts an impressive list of mentors, all of whom are in the proptech space. Additionally, Metaprop has spent years building up their partner programs to include juggernauts like Zillow Group, DLA Piper, Silicon Valley Bank, and other Fortune 500 companies in this space. It all culminates in a demo day where the founders pitch their startups to a carefully selected group of investors.
Notable Metaprop alumni: Eaze, Zeus, Hoozip, and Flow.
Deal terms Up to $250,000 for an undisclosed amount of equity.
Blueprint Health
Blueprint Health is a healthcare-focused accelerator, and just like the others, brings unique advantages for companies in that space. It is seated in New York, and requires all companies to move there for the duration of the program to get the most immersive experience.
Blueprint Health says on their website that they will accept companies in their early stages, even before revenue. Like any good investor, they evaluate several factors before making an investment (team, market opportunity, product, etc).
Blueprint health has a very structured mentor matching program, which almost feels like speed dating. Founders will meet with over 50 mentors for 15 minutes. If there's a good match with one of them, then they can continue offline. Other perks of the program are events they host, the strong alumni network, and aid in creating marketing material for customers and investors.
Notable Blueprint Health alumni: Decisive Health, Keona Health, and Luminate Health.
Deal terms: 6% for $200,000.
Companies that started off in accelerators
Some of the biggest tech companies started off in accelerators. Airbnb, Reddit, Dropbox, Pillpack, and thousands of others had their roots in programs like those we mentioned above and are now billion-dollar companies.
If you're in New York and you want to work for a high-growth tech company or invest in one, keep an eye on these accelerators—who's entering them and who's coming out the other end.
More posts by this author