Top 10 Top Meetups in NYC for 2021
Source: ischool.syr.edu
Entre is a NYC-based organization that puts on tons of different events for founders and startup people of all types.
A platform for business owners and technologists to connect online and in-person, they run multiple events series at a time to make sure there is something for everyone in New York.
They're currently collaborating with Microsoft on a speaker series, and they host a startup happy hour monthly at a different location each time. They even have pitch nights with a cash prize of $1,000. Entre always mix fun into their event series in NYC.
Format of events: Varied
Relevant Links: Eventbrite page, Community Website
1 Million Cups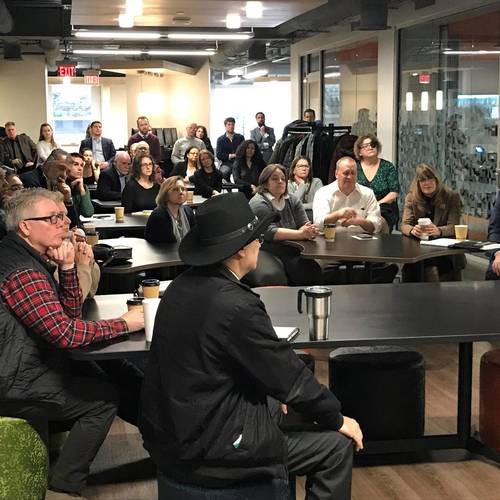 1MC is a worldwide org where founders in the early stages of entrepreneurship pitch their companies to a caffeinated room of spectators.
This gives the founders practice pitching and the confidence to go out and pitch on bigger stages. 1MC is also a great place to go networking, as it attracts many different types of startup folk to its events. If you miss an event, no problem! Catch the replay on their website here.
Relevant Links: 1MC NYC Homepage
House Of Genius NYC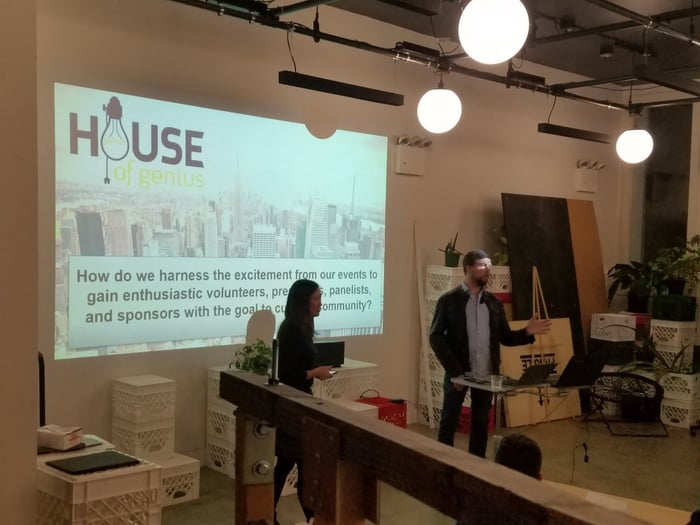 House of Genius offers an interesting event format. Two founders pitch a dozen or so community members in a private room, but none of the community members are allowed to say who they are.
Everyone is on equal footing. The founders pitch, and then the community gives their feedback one by one and works with the company on a growth challenge. In the end, everyone reveals themselves and it turns into a networking opportunity.
This one's a little more on the exclusive side, but if you contact an organizer to get involved, they'll likely have a spot for you. You can find information about the event organizers right here.
Relevant Links: Homepage for HoG NYC, Apply to Present, Disruption Forum in NY
Top events in NYC
With all these events happening all around New York, it's hard to find an excuse not to get out there and start networking.
You never know who you'll meet and what that will turn into. Give one of the listed ones a shot, or ask a local to recommend their favorite events. This is the best way to get plugged into the community.