3 Good Reasons Why Programmers Should Learn Sales (and the Best Ways to Start)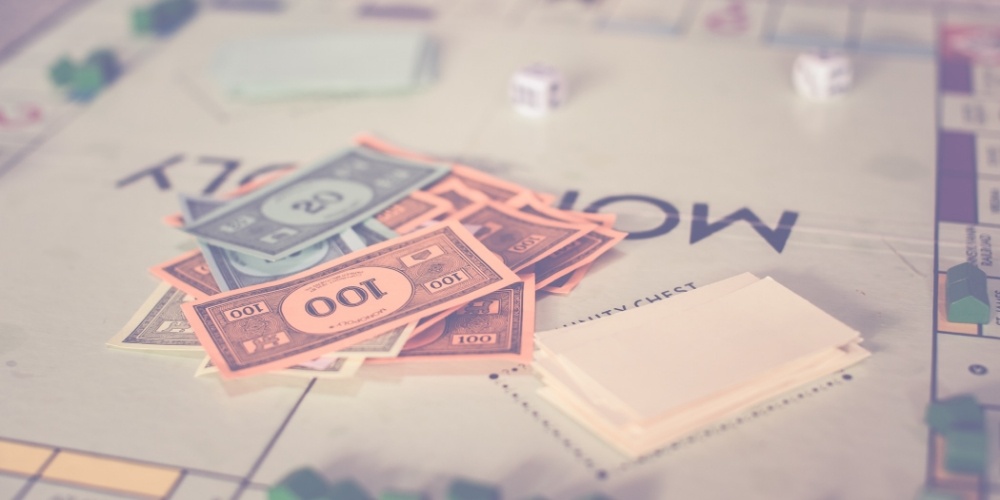 Learning sales techniques might not exactly be top of your list right now, yet it just might be worth your while. Sales could improve both your professional and private life.
With some sales strategies up your sleeve, you'll avoid certain mistakes when creating your own tech startup, better understand the value of your work and gain skills to help people understand your ideas.
This post was written by Piotr Zaniewicz, CEO and Founder of RightHello - company helping to get targeted leads directly to your inbox. Thank you, Piotr!
Do you think that you're definitely not the sales type? Surprise - everyone is a salesperson! Think about it – you're always selling something - your ideas, jokes, projects, or even yourself when applying for a job. Here are 3 good reasons why learning sales makes sense for programmers and some advice to help you get started.
Why sales?
Regardless of your profession it's good to have a repertoire of sales skills. Why?
1. A typical day at work
Brainstorming sessions, team meetings, product discussions – they're a part of every tech environment. You know how hard it is to get across your ideas and win people over. This is where sales can help you by teaching you how to phrase your ideas so they're easy to grasp. Sales techniques for designing pitches will show you how to be confident when presenting your ideas to your colleagues, boosting your chances of making a valuable contribution to a project.
2. Better understanding of your value
Take a moment to think about what clients are paying you for. What is the core value you're selling? It's about how well you understand other people's problems and how quickly you're able to deal with their pain-points. Your solutions should be easy to implement for people with no technical background.
Essentially, it's about comfort and how much of it you're able to add to their professional lives. Sales knowledge helps you understand why clients buy from you or your company rather than from your competitors. This insight helps you develop software that dovetails nicely into your customers' needs and preferences in the long run.
3. Reduced risk in running your own startup
Non-business founders are often unprepared for the reality of managing their own startup. If you think that a great idea is enough, you're highly mistaken. Let's get one thing clear – just because you've got killer technical skills, it doesn't mean that they'll be of any use when it comes to developing your own company.
This is where B2B sales strategy (or B2C) will help you. Once you start freelancing or decide to create a startup, you'll know how the market works and how to implement and execute sales processes. Sales knowledge will end up saving you lots of entrepreneurial pain later on. It also helps attract and engage clients, and at the beginning you (the founder) will be the one persuading potential customers to try out your product.
Learning sales – how to get started
Sales is mainly about making sure that a product or service is useful to someone. Sales teaches you how to keep people focused on your idea and help them clearly visualise how they could benefit from your solution. If you're already running a startup, have a look here for the definitive path to sales success for programmers.
The good news is that you already have a powerful skillset – the expertise, the empathy, and the willingness to help. You just don't know how to use it effectively yet. Nor will you, until you decide to take the plunge into sales. Here's what will help you to acquire new sales skills and unleash the power of the skillset you already have.
Buy back your time to enable learning
Since you're about to learn a bunch of new stuff, you need to free up some time. Delegate mundane tasks like grocery shopping or cleaning your apartment – you've got better things to do right now.
Make sure that donkey work isn't eating up your precious hours. If you make 30$/hour, don't do things can be delegated for 10$/hour - buy back your own time. Set a special 'time fund' worth 300$ a month to do it. Buy back your time and use it to improve.
Read your way through the industry
Books authored by industry experts are your best source of condensed knowledge on sales. Pick up these startup community classics – they're bound to open your eyes to the reality of sales.
How to Win Friends and Influence People by Dale Carnegie – for anyone who wants to improve their personal and professional communication. Timeframe: 288 pages long, which translates into a 340-minute read, or less than one hour per day for 6 days.
To Sell is Human by Daniel H. Pink – if you have an aversion to selling or feel uncomfortable doing it, this book will help you overcome this in a productive way. Timeframe: 272 pages, a 326-minute read, or just over an hour/day for 5 days.
Built to Sell by John Warrillow – a strategy for all founders who need to scale sales efficiently, but have no time to micromanage them. Timeframe: 178 pages, about a 200-minute read, or a bit over one hour/day over 3 days.
Crossing The Chasm by Geoffrey Moore – basically a tech startup blueprint that leads you straight towards success. Timeframe: 211 pages, so a 250-minute read, or one hour/day for 4 days.
Predictable Revenue by Aaron Ross – how to run an efficient sales department and prospect clients. Timeframe: 198 pages, more or less a 240-minute read, or an hour/day for 4 days.
What are you waiting for?
Hopefully, that should have thrown some light on why learning sales will practically revolutionize the quality of your professional life. Since business is all about communication, in order to succeed you need to learn how to spread the word about your brilliant idea. You've got the message – that's your know-how and expertise – so now you need a medium. And sales will help you find it.