5 Biggest Myths about Working for a Software Consulting Agency Debunked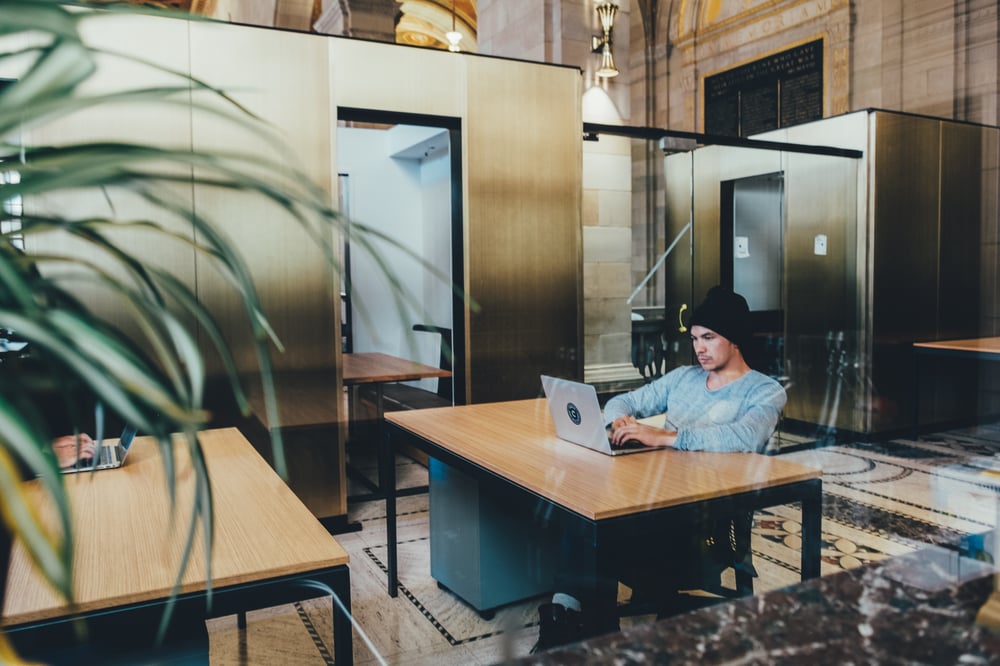 Have you ever wondered what it's like to work at a software consulting agency?
You've probably heard some funny or disturbing stories that have been passed from developer to developer for years. It's time to update these stories and remove urban legends from common knowledge.
Today we want to talk about the 5 biggest myths about working for a software consulting agency and tell you why they are exactly what they are – myths – when you're working with Netguru.
1. Developers work on multiple projects at the same time.
Netguru works on more than 60 projects concurrently. But we've got more than 200 engineers and designers to cover the demand for our services. Our Talent team leverages their analytical skills to allocate people between differents projects in a way that allows everyone to work for one client at a time. That doesn't mean that if you're in a long-term project you can't change it for the next year or so, either. If you want to mix it up, we have project rotation to enable our developers to grow their skills in different areas.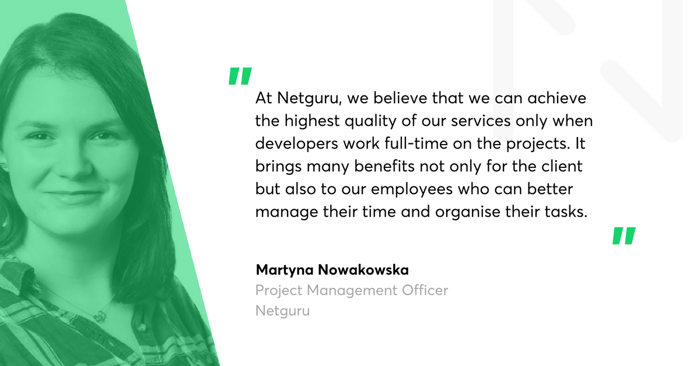 2. Projects made by software

consulting agencies

are of bad quality.
At Netguru low quality is simply impossible because of our unique review and feedback process. Our teams work hard to attract great clients and we cannot disappoint them with poor service. We work with top European banks, award-winning startups and top players from distinct industries. They wouldn't come to us if it weren't for the quality of our products and the trust we earn.
Our developers approach their work seriously and take the best possible care of their code. Working in close cooperation with clients ensures that they have a great understanding of their needs and thus can more easily turn their vision into reality. We highly value the code review process which we use to make our products reliable and performant through creating bulletproof code.
3. Working in a software

consulting agency

means working on boring projects.
Is working for NGOs or robotics companies boring? Is building an app for a bike sharing system daunting? Our projects are as interesting as our awesome clients, who still surprise us with their business ideas. We work with fascinating people from all over the world, giving our employees an opportunity to work on things that change the world and influence the reality we live in.
On top of that, our R&D team makes sure that we're not stuck with outdated technologies. We watch trends around us and constantly do research to provide our employees with the most up-to-date tools and solutions.
4. Software

consulting agencies

are very possessive and won't share their code.
We work with clients, not for them. They become a key part of our project team and can contact anyone, not just the Project Manager. Our clients have full access to the code base, servers and databases - and so do all members of the team. We believe that transparency is crucial in effective communication and cooperation, so Netguru doesn't keep anything from the team or the clients. Clients know what we spend our work-time on, and we know what they expect from us. There's full transparency for code review.
5. Development teams are just outsourcing companies.
Netguru is a consulting company, not an outsourcing agency that offers developers for hire. Our clients treat us as their business partners and an extension of their own teams. Our expertise supports clients in developing their products and making their business decisions. Your work as a member of our team is significant, valued and appreciated. You will not be another cog in the wheel that mindlessly produces lines of code. You will have a genuine impact on the flow and outcome of the project.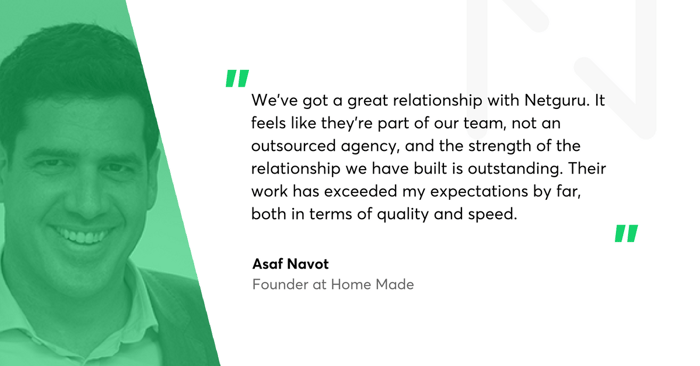 At Netguru you can shape your own career path. If you want to start doing something that's not in your job description, Netguru allows you to change your direction and grow in the field you want to become better at. You can always find something interesting to do – we don't know what boredom is!