A Day in the Life of a QA Engineer at Netguru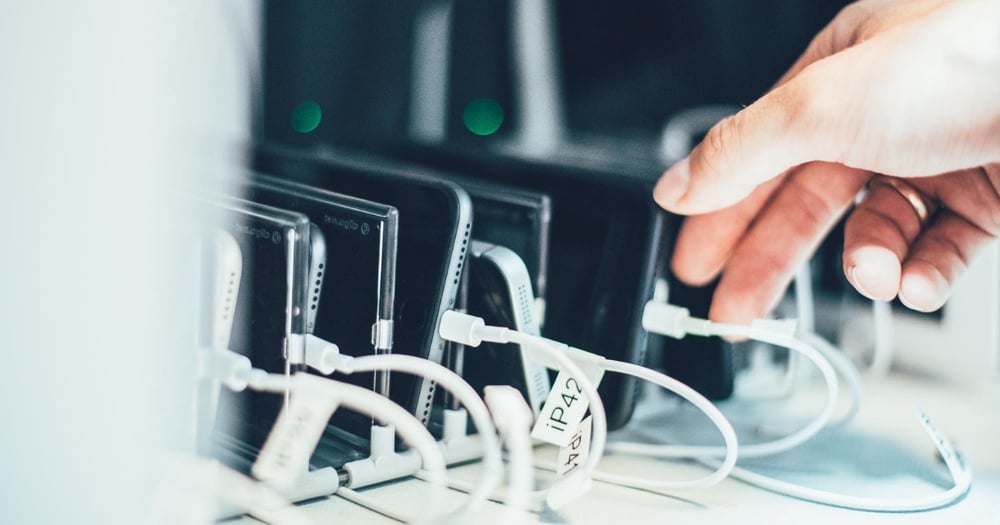 The life of a Quality Assurance Engineer is full of surprises, no doubt about it.
No day is the same, no deployment is alike, and every Jira ticket is different. There is always some degree of predictability in this profession, but let's be clear, QA folk are never bored! Let me show you a typical day in the Quality Assurance team at Netguru.
The first few hours
Most QAs begin their workday by grabbing a cup of coffee, logging into their MacBook, and starting to test tickets. Whether working in a Netguru office in a major city or working from home, we are well equipped. QAs who prefer testing at home are provided with the mobile devices they need and offered access to unlimited Browserstack accounts where they can test on real devices via the cloud.
We use Jira to manage every project at Netguru and spend most of the day on the board, reading tickets and testing them in dedicated testing environments. It's easy when there are no things to improve, but our expertise lies in dealing with things like project features that don't work perfectly at first. If we need to reject a ticket, we take time to write a proper explanation, even if we are dealing with many every day.
It's not uncommon for a QA Engineer to be assigned to two projects at the same time, so often we are jumping from one project to another throughout the day. Adding bugs to Jira is also an essential part of our workday. Providing the best possible description sounds like a lot of work, but it definitely pays off in the future, both for developers and the QA who will test the ticket once the coding is done.
Afternoon activities
After adding some lovely bugs to Jira, the time has come for some more personal interactions. Most projects at Netguru follow standard Agile principles. And you know what that means, right?
Meetings, of course! Every day before noon, we participate in stand-up meetings where we share recent developments in a project, what we did yesterday, and our plans for the current day. It's crucial to be well informed in order to always be on top of things.
Throughout the week we also participate in other meetings, like sprint planning (where we plan what to do in the next sprint), retrospectives (where we consider what went wrong or right in the last iteration and how to improve our work), reviews, and demos (where we show all the cool new features we delivered to clients). Really fun stuff once you get the hang of it!
Communication is a crucial part of everyone's day at Netguru. Instant messaging via Slack is a must in the fast-paced world of software development, so we tend to spend a lot of time everyday communicating with others about important project stuff or Netguru-wide topics which have surfaced recently. Email plays an important role here as well. But don't worry, there is time for fun stuff, too ;)
Going extra mile
There is usually also some space in a QA's busy day to hone technical skills and work on areas of interest – testing related, of course. Many folks around here are into automated testing, security, and performance testing. Netguru fosters a supportive environment for them to conduct research and improve in these areas in the hope they will one day pass on the knowledge to others. Also, as every QA is assigned to projects, we are encouraged to write automated tests as frequently as possible. Our go-to technology for web applications is Cypress, a JavaScript based tool for end-to-end testing. As for mobile, we usually roll with Appium.
When meetings are done and project needs taken care of, it's time to take care of our friends in the QA team. At Netguru, self-development and developing other team members is emphasized. We love to learn and also to teach. As a result, every team member has numerous opportunities to give something back to the community or learn something new. Preparing presentations about topics we find fascinating or useful is the most common way we use to coach people at Netguru. Obviously a good presentation is not created overnight, so Netguru QA Engineers chip away at it, putting in an extra couple of minutes each day until the perfect training material is created. We also organize long workshops in which our QA experts teach us not only theoretical knowledge but practical skills.
In our daily life we are also asked to perform some other tasks that require relatively little time. Is someone's regular work evaluation meeting coming up soon? We dedicate time to writing some feedback so at the meeting they can discuss how to improve. Is there an outdated page on the internal wiki? We spend a few minutes updating it. Someone asks ad hoc questions about a QA-related topic? We go the extra mile and try to help that person as best we can. A leader wants to meet and talk about the next big development opportunities? We take some time to talk about what new and fascinating things can be learned.
I hope you now have an idea of what a typical day in the life of a Quality Assurance Engineer at Netguru looks like. Perhaps you are even thinking it sounds like the perfect place for you! If so, check out our careers page because the good news is that we are constantly on the lookout for new members of our family.