There Is No Fintech Revolution without Blockchain — The Latest Trends in Blockchain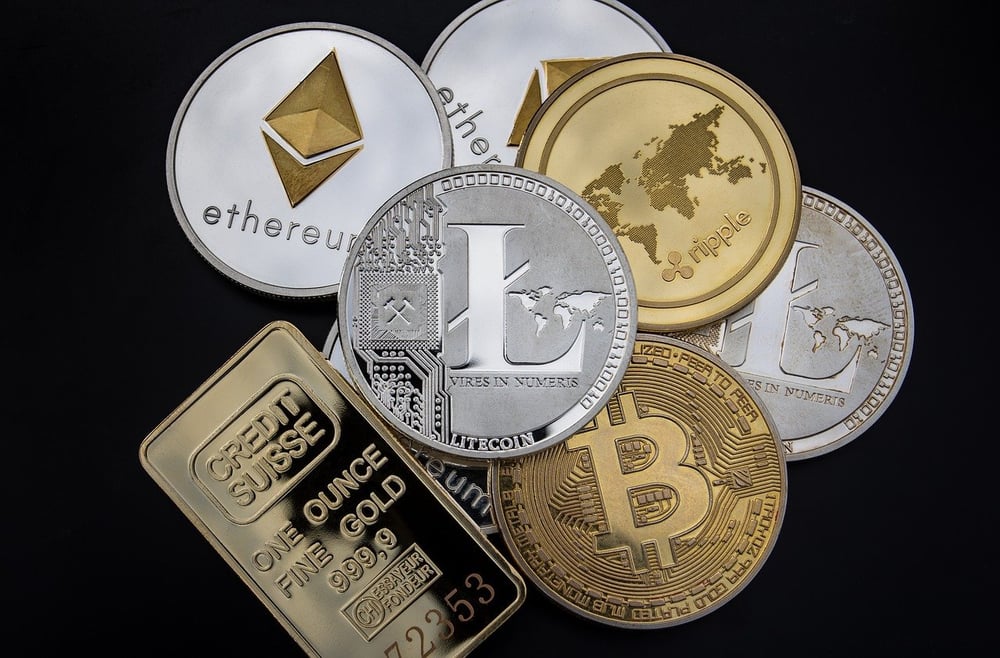 Blockchain, DeFi, cryptocurrencies — we keep hearing these terms, but what's their real role in the financial industry and how has this role changed in recent years?
Is blockchain really redefining the current financial landscape?
Should incumbents worry about their market share? To answer these questions, we first need to know the latest trends in blockchain and where this technology is headed. Then, we can try to assess the influence of blockchain on financial services and fintech.
But we don't want to do the guesswork. That's why we reached out to industry experts and gathered a fair share of insights. Keep reading to make use of their expertise.
What are the latest trends in blockchain?
Swetha Kolli, Product & Client Solutions Lead at Tassat:
Blockchain technology has been around for years but has started gaining significant momentum in the last couple of years and the global events have further accelerated the transition into blockchain.
The trends we're seeing in the market are crypto and digitization of assets gaining mainstream adoption, DeFi, Universal Digital Identity, and permissioned blockchain creating more opportunities in the B2B ecosystem.
Marcin Daniecki, Fintech Section Head at Cloud Community Europe Polska:
Blockchain is developing towards solutions based on DAO structures and NFT projects which are gaining more and more popularity.
They are applicable in all economic sectors, such as energy, medicine, transport, entertainment, education, and many more. Another use of blockchain, typically financial, is in the world of cryptocurrencies (crypto assets).
Here, as a result of increasing regulatory pressure, this sector is undergoing even deeper transformations towards its adaptation to traditional market, institutional and product structures, to the so-called financial mainstream. However, this is not related to blockchain as such. An alternative to this is the increasingly developing mechanism of decentralized finance (DeFi), including blockchain-based crowdfunding and P2P structures.
Ran Cohen, CEO & Co-Founder at BridgerPay:
The biggest trend we're seeing is that online businesses are using blockchain as a facilitator for online payments through crypto wallets to reduce their processing costs.
Bastien Hugon, Senior Leader at Netguru:
Through blockchain, technologists have a way of fostering innovation as it will help businesses improve vital processes such as financial transactions, cryptocurrencies, manufacturing, supply chain management, and many others in the coming years.
The trends include:
DeFi markets and gaming industry monetization.
Race towards POS (proof of stake).
Easy-to-use decentralized and secure messengers.
Continuous ease in enabling people in countries with weak financial systems to hold dollar equivalents.
NFT's: from CryptoKitties in 2017 to the hype of NFT'ing anything these days.
Gilles Réant, Senior Innovation Production Manager at Hightech Payment Systems:
The blockchain technologies have continuously evolved since their creation back in 2009. Only used for cryptocurrencies back then, they are now applied in a multitude of financial and non-financial use cases.
In the financial area, one of the latest trends would be the central bank digital currency (CBDC).
Eight countries out of 10 are conducting a pilot phase for a CBDC release, some of them using blockchain technology.
In the non-financial area, the most well-known use would probably be non-fungible tokens (NFT), some kind of digital certificate of digital ownership that can be sold for millions of dollars.
Alexander Gleeson, Crypto Trader:
DeFi and NFTs are the major trends. My personal favorite is Decentraland. Virtual realities are just around the corner — the blockchain can make them less centralized and corrupt.
Jan Skóra, Innovation Consultant/Strategic Design at Netguru:
DeFi products are on the continuous rise — there are companies that, for example, specialize in credit facilitation (lending and borrowing).
They don't require credit checks and because of that, they remove current third-party providers from the equation.
Marlene Ronstedt, Crypto Relations Lead at Streamr:
The latest trend in blockchain is about data ownership, new means of data transportation and storage.
How will these trends influence the fintech industry?
Swetha Kolli, Product & Client Solutions Lead at Tassat:
The financial services industry is long overdue for a transformation. In an era where information moves with a button-tap, money movement on the other hand is still moving through archaic channels.
Blockchain technology paves the path forward and democratizes this money movement along with data and identity.
Marcin Daniecki, Fintech Section Head at Cloud Community Europe Polska:
In the face of these trends, the fintech sector will follow two paths.
On the one hand, it will constantly adapt to the burdens imposed by the financial mainstream, increasingly adopting blockchain-based solutions.
It will concern the spheres of payment processing, financial transfers, and investing. This can be called the "revoluting" or "robinhooding" (derived from Revolut or Robinhood) of fintech.
On the other hand, in turn, it will construct individualized "turnkey" projects dedicated to specific solutions, taking into account other technological smart solutions, such as AI, IoT, biometrics, etc. Both paths may converge with each other.
It should also be taken into account that the moment comes when Big Tech (aka GAFA) is going to enter the field of rivalry in the fintech sector, signaling its interest in this area. Neither Google, nor Facebook, nor Microsoft, nor Amazon, or similar global game changers have said their last word yet.
And they have sufficient resources for this, such as organizational structures, financing, technological, legal, scientific, marketing facilities, etc. At the other edge of competition are the activities of global financial corporations intensively exploring the areas of fintech and blockchain solutions. Within the fintech industry, a Chinese proverb, "May you live in interesting times", to the letter comes true, with huge Chinese participation in it.
Ran Cohen, CEO & Co-Founder at BridgerPay:
The trend of using blockchain to facilitate payments for online businesses comes from the increase in processing volumes that e-commerce and online businesses are experiencing.
It's also caused by the decrease in the revenue margins due to high costs of logistics, shipment, and processing.
This is where blockchain becomes an imminent solution, like e-wallets that allow websites to process payments with minimum fees. Therefore, the trend is about creating a new way of payment with lower costs.
Bastien Hugon, Senior Leader at Netguru:
In my opinion, these trends will influence fintech:
Change of how bank reconciliations unfold.
Efficiency in mobility and management of assets.
KYC and decentralized identity management.
Other trends we may observe in the upcoming months and years will include:
Reducing risk in financial transactions.
Tokenization and the efficient way of making things liquid that are illiquid.
Faster payments and lower fees, potential to make real-time transactions between financial institutions a reality.
Sharon Henley, Chief Product Officer at Coincover:
Protecting crypto just like a bank account is protected will facilitate mass adoption of crypto as it will be seen as safe.
Alexander Gleeson, Crypto Trader:
DeFi will have catastrophic effects on traditional financial companies. At the same time, I believe they are symbiotic with the fintech industry.
Jan Skóra, Innovation Consultant/Strategic Design at Netguru:
DeFi will challenge traditional finance, lower the barriers for entry for financial services, increase the cryptocurrency adoption in new markets.
However, it will also bring in new challenges as well like sub-optimal scalability.
Marlene Ronstedt, Crypto Relations Lead at Streamr:
The next stage of web 3.0 networks will allow creating a strong, reliable backbone for the finance industry to base its infrastructure on. This will be a trend shaping this sector.
Are cryptocurrencies ready to go mainstream?
Many experts point to the mainstream adoption of cryptocurrencies, DeFi, and NFTs as trends that will reshape the financial landscape. Also, regulatory pressure may push financial organizations, both incumbents and fintechs, towards the adoption of blockchain technology into various business processes.
These processes have already started, but the industry will have to wait a little longer to see any new, revolutionary results. We will keep monitoring even the slightest changes on the market and keep you posted.