Artificially Intelligent Conversation: The Rise of Chatbots in Healthcare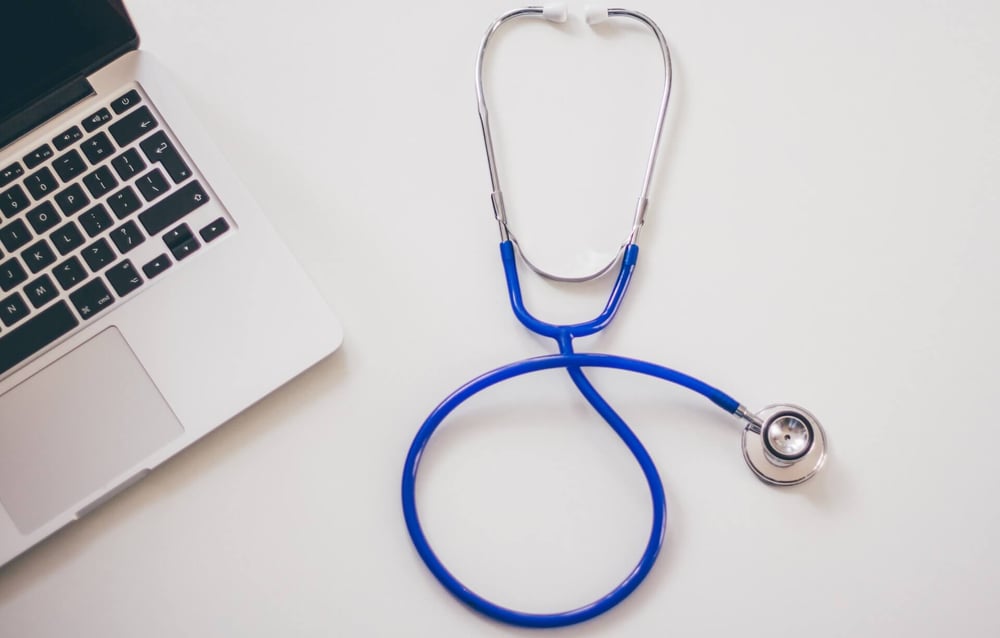 The use of chatbots has exploded in recent years. Companies are taking advantage of these AI-powered virtual agents to automate routine processes and give consumers round the clock attention in areas like customer service, payments, and marketing. And now, chatbots are set to make a mark on the healthcare industry.

According to analysis by Crunchbase, more than $800 million has been invested across at least 14 known startups developing a health chatbot offering.

The healthcare industry is no stranger to AI. Mounting pressure to reduce costs and improve patient outcomes, combined with an explosion of available data, has led to a variety of cutting-edge innovations. From the early diagnosis of diseases to the introduction of life-saving medicines, AI is creating powerful new opportunities across the industry. And the latest development is equally promising.

So does this mean that doctor's appointments could soon be replaced by machines? Not quite.

To get a better understanding of how chatbots are being used in healthcare, let's take a look at their potential benefits and the challenges they face. We'll also look at some of the market leaders that are already helping to transform the industry.
How do chatbots work?
Chatbots use natural language processing (NLP) – the same technology used to power the voice recognition systems of Microsoft's Cortana and Apple's Siri – to effectively understand, or parse, text and speech. Through a user-friendly interface, they mimic human conversation, either via a standalone app or web application.
Advances in the accuracy of NLP mean that chatbots are now sophisticated enough to be paired with machine learning and used in a healthcare setting.
Why use chatbots in healthcare?
Chatbots have the potential to significantly ease the burden on healthcare providers (HCPs), reduce costs, and provide personalized health and therapy information to patients. Here are just some of the benefits of using chatbots in healthcare:
Immediate access to care
After analyzing a patient's symptoms, a chatbot can either make appropriate recommendations for simple medical issues or schedule an appointment with a clinician. If the bot is unable to comfortably respond to the issues raised, the patient is passed to a real person. Also, by making chatbots the first point of contact and automating the triage process, a large number of unnecessary visits to primary healthcare providers can be filtered out, dramatically reducing costs.
Automating administrative tasks
Many routine administrative tasks can also be automated to increase efficiency and reduce costs. In particular, chatbots can help with scheduling doctor's appointments, sending reminders for medication or treatment, connecting patients with suitable HCPs in their area, and answering frequently asked questions.
Proactive care
Chatbots also have the potential to augment the work of caregivers by helping patients to improve their overall health and wellbeing. Applications have been developed that support patients' mental and emotional health, alongside others that motivate and provide guidance on nutrition and exercise.
Challenges
While the potential benefits are massive, healthcare leaders and digital entrepreneurs need to be aware of certain challenges to ensure the best possible outcomes for healthcare organizations and consumers.
A significant risk exists around the possibility of harm being caused by the inaccurate provision of medical information. Chatbots may not know all the relevant factors associated with a patient or could produce an incorrect diagnosis, and the financial implications of an error could be huge.
Similarly, the lack of face-to-face interaction could be an issue. Chatbots may not have the ability to fully understand patients' emotions and therefore, could underestimate the true extent of a patient's needs. And on the flip side, patient experience may suffer as a result of the lack of human contact, leaving them feeling disconnected from their HCP.
Companies leading the way
Although chatbots in healthcare are still in the relatively early stages of development, these market-leading innovators are harnessing the benefits and paving the way for future development:
Babylon Health
In 2014, Babylon Health created its chatbot 'Ask Babylon' to assess users' symptoms and provide them with relevant information and advice on their next steps. The chatbot asks users a series of questions and then, based on machine learning, compares their information to known conditions, illnesses, risk factors, and statistics. If necessary, users can then be connected to one of Babylon's doctors or specialists via video chat or audio, with care available 24/7.
Ada Health
Ada's healthcare companion is similar to Ask Babylon in that it asks patients simple questions and then compares their answers to thousands of similar cases to inform its assessment. The chatbot then provides users with relevant information from its Medical Library to help them manage their health. With over 10 million users, Ada's app is available in seven languages and has been used to complete more than 20 million health assessments since its global launch in 2016.
Woebot Health
Woebot harnesses AI to deliver mental health and emotional support to users in an easily accessible chat-based tool. The digital solution uses brief conversations to ask users questions and evaluate their emotional state. Woebot then offers appropriate interventions based on their circumstances. The app, which exchanges 4.7 million messages with users every week, has a 98.9% accuracy rate in identifying crisis language.
Looking to the future
The role of chatbots is always likely to be in augmenting the work of healthcare professionals, rather than replacing them. Even so, the benefits of using chatbots in healthcare are immense.
They have the potential to dramatically reduce costs and increase efficiency, alleviate the strain on healthcare providers, and improve patient outcomes.
Although the current challenges around accuracy and lack of human contact mean that chatbots are best suited to non-urgent medical needs and routine tasks, improvements in NLP and machine learning in the future may yet see chatbots used in more complex applications.