Codestories Newsletter #101: LinkedIn Jumps Into the Newsletter Race
Codestories Newsletter is a regular dose of news, insights, and inspiration for technology enthusiasts, delivered every two weeks. You can subscribe here.
---
I've been part of the team working behind this newsletter for almost two years now, but it's the first time I actually have the pleasure of curating it. I hope you won't be disappointed.
As we're heading towards the end of the year, two things are certain.
1. Last Christmas will soon conquer the radio once again.
2. Every notable brand will soon start publishing their 2021 Summary and 2022 Prediction pieces.
While you can always find some precious gems of inspiration there, these can often be filled out with SEO-focused, non-readable baloney. As always, be careful when choosing sources of information.
In other news, LinkedIn recently released their newsletter feature to all users. If you have a nice idea for your own newsletter, it's the best moment to jump in. Very soon we'll be flooded with "Subscribe to" notifications, making the network immune to this recommendation mechanism. Definitely recommended.
Let's connect on LinkedIn, feel free to share your newsletter once it's live.
Rafał Sałak
Communications Team Leader
🏆 Weekly Highlights
Is BNPL a target for fraud?
Feel the future, courtesy of Meta
A map of the newest and hottest fintech trends
Startups get ignored at COP26
Subscribe to your newsletter on...LinkedIn?
🔥 News
Buy now, pay later services like Klarna and Afterpay targeted for fraud (CNBC)
Can these popular services build in new safeguards?
Meta's sci-fi haptic glove prototype lets you feel VR objects using air pockets (The Verge)
Reach out and touch the (virtual) future.
DuckDuckGo wants to stop apps from tracking you on Android (Wired UK)
More anonymity for you, and less revenue for Google.
✅ Must-reads
Explore fintech trends and new products (Awesome FinTech)
Check out this great map of the latest products and updates.
How buy now, pay later is transforming consumer spending (Netguru)
Download our in-depth report on what's behind this major shift.
🌱 Sustainable Tech
Cop26: Startups are 'not invited to the table' for climate talks (Sifted)
Innovators were strangely absent from key meetings at the event.
💡 Get inspired
A detailed state of content ops and outsourcing report (Marketplace)
Netguru's Nat Chrzanowska joins marketing experts who share their expertise on the state of content.
How to start your LinkedIn newsletter (LinkedIn)
Users and pages with more than 150 followers can launch a newsletter. Should this be your next move?
A new newsletter! The Innovation Brief (Radek Zaleski)
My daily source of fresh industry news.
⚙ Tips & tricks

How to avoid common mistakes when validating digital products (Netguru)
What due diligence do you need to do before scaling your business?
🎙️Quote of the week
"Every company has values. They might be unspoken and not clearly defined, but they exist from day one, as soon as there's more than one person in the company. Not making an effort to articulate them and keep them alive can seriously hinder your business's growth."
Marek Talarczyk,
CEO at Netguru
--
This is the issue 101 of Codestories Newsletter – a bi-weekly dose of European Tech insights. You can learn more and subscribe here.
If you have any comments or feedback, feel free to contact the Codestories Team: [email protected].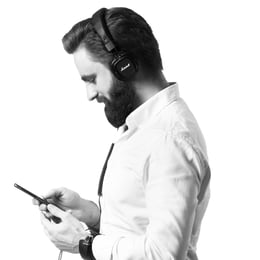 More posts by this author