Codestories Newsletter #102: Microsoft Decides Against Giving Itself an 'Edge'
Codestories Newsletter is a regular dose of news, insights, and inspiration for technology enthusiasts, delivered every two weeks. You can subscribe here.
---
How important is the culture of work for freelancers?
Independent contractors have been a part of many Netguru projects via our Talent Marketplace for more than three years. Over those years we have managed to develop a dynamic network of contacts, resolve many issues, and learn a ton of valuable lessons. One of them is that yes, the number of leads is important, but what's more important is keeping the relationships of trusted partners.

This revelation has become even more obvious in 2021, the year when remote work and the gig economy has been at the forefront.
After checking in with our external partners (who provided us with a bunch of constructive feedback), we have found out that what's often missing when working with gig workers are regular, informative updates and support in case of blockers or questions. So now, we consider it our primary goal (and a New Year's resolution 😉) to provide a top-notch experience for our contractors from the very beginning.
It's a challenge and an adventure we're embarking on with open minds and loads of ideas!
Marta Roman
Talent Marketplace Lead
🏆 Weekly Highlights
Is it time to think twice about sending a Pixel in for repair?
Microsoft changes course on how to change your default browser in Windows 11
Jack Dorsey is now free to proclaim the gospel of Bitcoin
Python vs. Scala — which is right for your next project?
🔥 News
Google Pixel mail-in repairs have allegedly twice resulted in leaked pics (The Verge)
The company has opened an investigation into how, in two separate cases, someone's personal photos and other private information leaked.
Express grocery delivery app Jokr raises cash at $1.2 billion valuation (Bloomberg)
The company, founded by a former Delivery Hero executive, seeks to give customers in urban centers groceries and consumer goods within 15 minutes or less.
Microsoft backtracks on making it harder to switch from Edge as the default browser in Windows 11 (Gizmodo)
Instead of what would have been a long and convoluted process to switch away from Edge, Microsoft now says it will be just a simple step.
✅ Must-reads
Jack Dorsey dials in on his dream job — bitcoin missionary (TechCrunch)
The former Twitter and Square CEO now has his moment to promote bitcoin as a transformational opportunity.
Investigating Facebook: a fractious relationship with academia (Financial Times)
A growing number of academics and researchers say that their work in assessing the impact of the social network on society is running into roadblocks.
🌱 Sustainable Tech
How technology is changing the world, sustainability, global initiatives
Porsche invests in startup seeking to simplify EV charging, solar and energy storage (TechCrunch)
The German automaker took a minority stake in 1Komma5°, a five-month old startup that wants to offer households all they need to build a carbon neutral home.
A giant 'black box' is under construction to record the march towards climate disaster (CNET)
A quirky project in Australia, about the size of a city bus, is capturing data about climate change to create a record for future generations.
💡 Get inspired
See the latest Pixel 6a leaks (All About Android podcast)
Discover what's coming in Google next phone, a discussion on iMessage restrictions on Android, and more tech tidbits.
How fintech is targeting millennial money (Sifted podcast)
Millennials are often wrongly stereotyped as struggling financially and unable to buy property. A lot of them are actually doing quite well, and bank alternatives are focused on winning their business.
Report alert | Virtual Try-On: Game Changer or Hype? (Netguru)
Discover the Netguru market report on VR and virtual try-on in retail - with a UX audit of selected VTO solutions.
Listen to the Disruption Talks podcast (Spotify)
Get insights on digital acceleration, winning strategies, innovation and scaling products. Tune in on Spotify and Apple Podcasts.
⚙ Tips & tricks

Python vs Scala | know the top 14 differences (Neturu blog)
These two programming languages are popular in the fields of data science, data analytics, and machine learning.
The 6 best visual studio code themes to kick off 2022 (BetterProgramming)
Looking to spice up your work in Microsoft's coding tool? Explore these themes.
🎙️Quote of the week
"It takes courage to challenge others' opinions (of course, respectfully) but it is crucial to voice our opinion or concerns when we have them. Admitting that we made a mistake also takes guts, and courage is needed to guard one's values and principles."
Michał Bohusiewicz,
Senior Project Manager at Netguru, in his article, Scrum Values — why they are important and how to instill them.
--
This is the issue 102 of Codestories Newsletter – a bi-weekly dose of latest Tech insights. You can learn more and subscribe here.
If you have any comments or feedback, feel free to contact the Codestories Team: [email protected].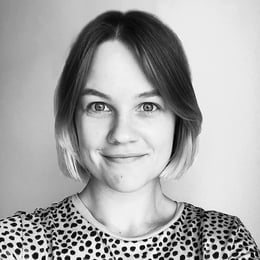 More posts by this author