Codestories Newsletter #103: Here's to Another Year of Tech Insights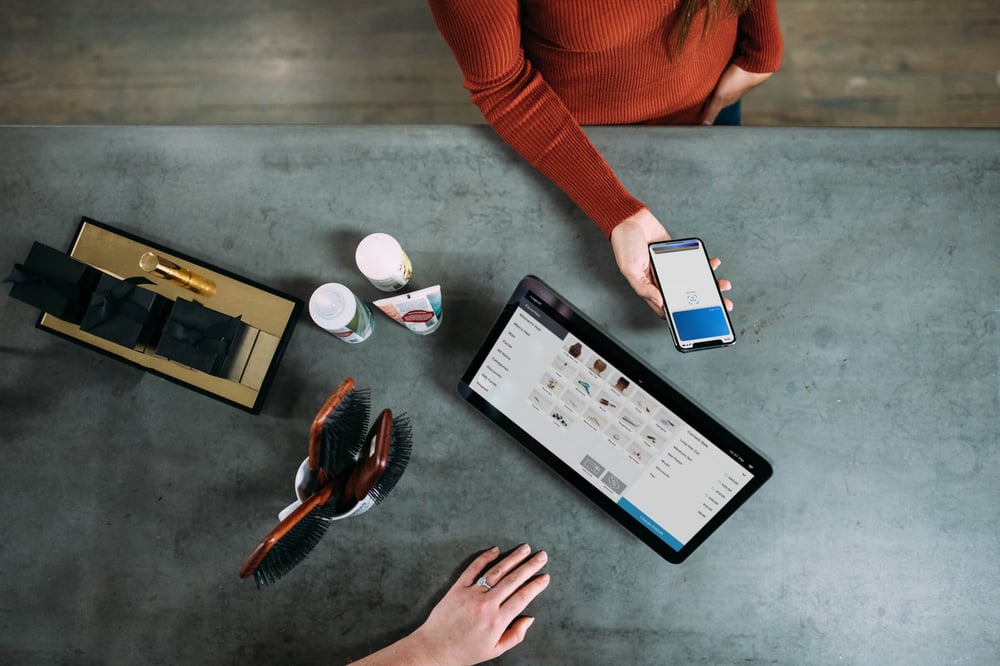 Codestories Newsletter is a regular dose of news, insights, and inspiration for technology enthusiasts, delivered every two weeks.
You can subscribe here.
As we welcome 2022 there is much to reflect on. In this issue of Codestories, we're sharing a recap of the highlights from the world of tech news alongside what we're most proud of accomplishing as a company.
We're proud of the growth of the Codestories Newsletter, and plan to make it even better in the new year. We believe in a strong engineering culture and want to amplify our experts' knowledge within the industry — this is why we are going to shift our content to include more technology-focused topics, great designs and highlight digital products with cutting-edge technologies.
Let's welcome the New Year with lots of cheerful wishes and brilliant ideas for the future!
Codestories Team
🏆 Highlights
How tech changed, and triumphed, in 2021
The Pegasus spyware scandal captures Poland's attention
AWS, Azure, or Google Cloud? No matter your cloud, Netguru is a certified expert and here to help
Are you getting The Innovation Brief?
The world finally knows why chips matter
🔥 News
Looking back at a strong year for European tech (tech.eu)
Explore all the major IPOs and successful rollouts from across the European tech scene.
Remembering the startups we lost in 2021 (TechCrunch)
Not all startups made it big this year — here are some that have left us.
Spyware scandal rocks Polish government (The Verge)
Several members of political opposition groups said they were hacked by Pegasus spyware.
✅ Must-reads
This year, Netguru extended our cloud ecosystem by becoming a top partner to major cloud service providers!
Netguru offers customers flexible contracting options, plus enhanced transparency around cost management, payment flexibility, and faster access to technical support.
This milestone is proof of our people's expertise and Netguru's desire to give our clients the best: highly qualified engineers and powerful solutions for their businesses.
As a Gold Microsoft Partner, Netguru can provide expert support for your company's use of Azure.
Netguru experts expanded our reach in 2021, delivering our perspective far and wide.
Disruption Talks by Netguru (Apple Podcasts)
Join us every Tuesday for insights on digital acceleration, winning strategies, innovation and scaling products.
What's next for Jack Dorsey? (Fintech Magazine)
Netguru's Radek Zaleski forecasts what Dorsey may have in store next.
Get the fuel for your innovation fire with Netguru Tech Insights
This new resource offers opinions, tips, and the latest news on software, technology, design, and business for innovators.
The Innovation Brief newsletter (LinkedIn)
Check out this new, daily source of fresh industry news.
💡 Get inspired
10 learnings from Sifted Pro briefings in 2021 (Sifted)
Available to all readers, this post highlights the major stories and discoveries from the last 12 months.
The year everyone remembered that chips matter (Wired)
A look at how the chip storage had such a wide impact, and what's coming up to try and resolve it.
Tech won. Now what? (The New York Times)
Nearly every industry has been transformed by technology. This piece offers a reflection on how we can manage this exciting, yet uncertain, future.
🎙️Quote of the week
"Jack Dorsey left his CEO role with a bang. His next move will probably be introducing cryptocurrency payments to the product, as he's been well known for his blockchain ambitions. I couldn't think of a better time to do this, taking into account the current condition of the digital payments sector - over 12 per cent total transaction value annual growth - in which Square operates. It might be a great advantage in a market with such fierce competition."
--
This is the issue 103 of Codestories Newsletter – a bi-weekly dose of latest Tech insights. You can learn more and subscribe here.
If you have any comments or feedback, feel free to contact the Codestories Team: [email protected].