Codestories Newsletter #104: Is Technology Still Able to Surprise Us?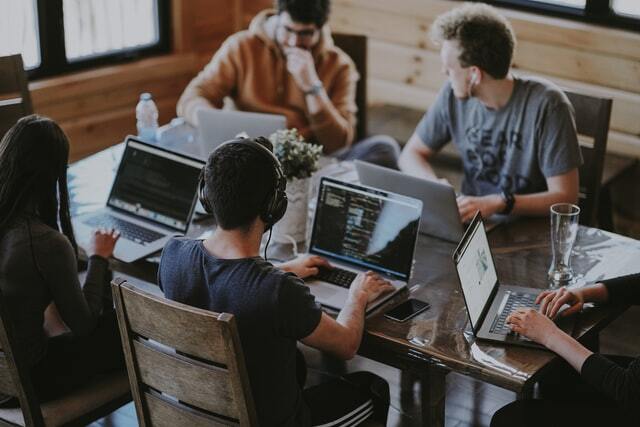 Codestories Newsletter is a regular dose of news, insights, and inspiration for technology enthusiasts, delivered every two weeks.
You can subscribe here.
It's only four weeks into the new year, and I believe that 2021 is already far in the past. As we all try to keep track of our New Year's resolutions, we've been hit with a flurry of news and major market disruptions in Europe and worldwide.
Yet we're keeping it positive in our first edition of Codestories for 2022, bringing you a mix of new opportunities and trends to help set you up for a successful year!
Justyna Kryk
Senior Employer Branding Specialist
🏆 Weekly Highlights
New year, new software development trends

Netguru experts want to automate your work with intelligent document processing

Bitcoin falls back to Earth after a significant value drop off

Spring hardware refresh from Apple
🔥 News
MEPs adopt Digital Services Act with significant last-minute changes (Euronews)
The European Parliament backed major limits on behavioral advertising in a closely-watched vote.
When are the iPhone SE 5G and iPad Air coming? (Bloomberg)
Rumors are in the air about what's headed our way from Apple's Spring event.
Bitcoin loses nearly half its value in significant drop off (Euronews)
The crypto boom has finally gone bust. What will the future look like?
✅ Must-reads
Top trends in mobile app development in 2022 (Netguru)
What is the current state of mobile app development, and how will it evolve? We have thoughts!
Top 7 software development trends for the new year (Netguru)
The pandemic forever changed the rules of the software development game. What's the new normal?
Europe's big tech for good opportunities in 2022 (Sifted)
Will more altruism be the theme of the tech innovations coming to Europe in the new year?
🌱 Sustainable Tech
8 major tech trends that will shape retail in 2022 and beyond (Netguru)
The last two years have brought significant digital disruption to retail. How can we expect the next 12 months to look?
Mosa Meat reveals the secret to no-kill lab-grown meat ​that cuts costs by 80% (Sifted)
The Dutch startup could inspire more investor confidence by making the process significantly cheaper.
💡 Developer's corner
The top 7 product design trends to follow this year (Netguru)
Multi-experience platforms, conversational interfaces, and other emerging phenomena will dominate the world of design.
How to avoid a model change nightmare in Java or Kotlin (BetterProgramming)
Get some practical tips to manage the challenges that come from model changes.
⚙ Tips & tricks

Automate your work with intelligent document processing (Netguru)
How doing this organizational work can set you apart from the competition.
How to design an extraordinary user experience (YouTube)
Check out how a user experience designer at Pandora creates functional and accessible design.
🎙️Quote of the week
"Shorter queues at the checkout are one of the most significant advantages of contactless payment. Customers do not need to carry cash or be hassled with punching in PINs. Computer Vision cameras, weight sensors and AI will suffice to allow for speed, easiness and more freedom when shopping."
Fatima Baz
Digital Innovation Manager, Unilever, in discussing 8 major trends that will shape retail in 2022.

--
This is the issue 104 of Codestories Newsletter – a bi-weekly dose of latest Tech insights. You can learn more and subscribe here.
If you have any comments or feedback, feel free to contact the Codestories Team: [email protected].