Codestories Newsletter #106: Tense Times in Cybersecurity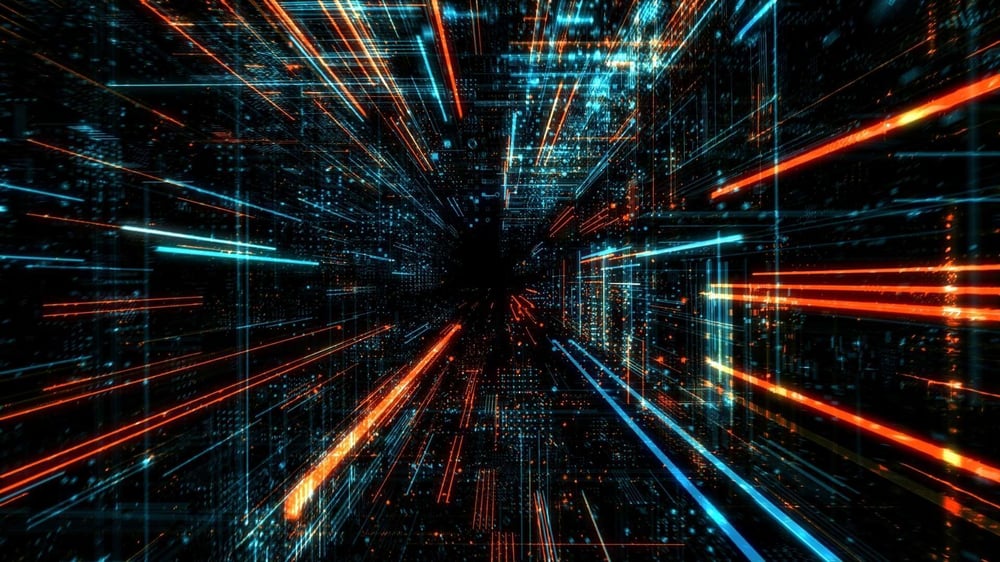 Codestories Newsletter is a regular dose of news, insights, and inspiration for technology enthusiasts, delivered every two weeks.
You can subscribe here.
New year and new challenges.
In fact, it is a continuation of old challenges but in an even more dynamic edition.
A pandemic, a change in the working model, the geopolitical situation, or an increased number of security breaches—all these elements mean that cybersecurity has never been as important as it is today. The pace of change is insane, forcing organizations to be more prepared for all sorts of risks.
How to prepare for new threats and challenges? The whole IT industry, not just security experts, is analyzing this. The high dynamics of changes emphasize even more that the awareness of threats and security is a key element of the whole game.

Is Zero Trust Architecture a cure for all evil? What role does cybersecurity play in the Russian-Ukrainian conflict? Is Google Analytics illegal in Europe? And, how do we improve software security in simple steps?
Maciej Markiewicz
Cyber Security Lead
🏆 Weekly Highlights
Hacker opts against printing unlimited Ether
Patagonia is tackling Europe's energy crisis
Adobe patches a critical zero-day vulnerability
Netguru is committed to supporting Ukraine
🔥 News
EU accuses China of 'power grab' over smartphone licensing (Financial Times)
Patent infringements are costing European companies billions of euros from Beijing's smartphone technology licensing rates.
The White House memo on adopting a Zero Trust Architecture (Cisco)
The White House published recommendations about introducing Zero Trust Architecture for government agencies as a response to recent security incidents.
Fidelity launches its first bitcoin exchange-traded product in Europe (Reuters)
The British investment manager is tapping into the rising demand for digital currencies.
Meta, Google face data doomsday as key decision looms (Bloomberg)
Ireland's top privacy watchdog could render a decision that paralyzes transatlantic data flows.
✅ Must-reads
Netguru's Commitment to Supporting Ukraine (Netguru)
Read about the steps we've taken and action we're running to support the people of Ukraine during this unimaginably difficult time.

Hacker could've printed unlimited 'Ether' (Protos)
After discovering a vulnerability to create an unlimited amount of Ether, a researcher did the right thing and reported the bug for a big payday.
How Northvolt lures talent from Musk and Bezos to Sweden's frozen north (Sifted)
The Swedish company has excelled at drawing top staff throughout the world.
France's privacy watchdog latest to find Google Analytics breaches GDPR (TechCrunch)
Analytical Data Processing could get more difficult, with a French regulatory authority arguing that Google Analytics violates GDPR.
🌱 Sustainable Tech
Inside Patagonia's efforts to tackle a full-scale energy crisis (Netguru)
We chat with environmental initiatives manager Gina Lovett.
VW aims to upgrade its software in EV battle with Tesla (DW)
The German automaker is investing billions in building up its EV efforts.
💡 Developer's corner
A walk through Project Zero metrics (Project Zero blog)
Linux's developers do a faster job at fixing bugs than anyone — including Google.
Get to know the Netguru mobile security group (Netguru)
Discover how our security experts are helping raise awareness of sound security practices.
Critical zero-day vulnerability discovered in Magento (The Hacker News)
Adobe is patching a vulnerability discovered in Magento, one of the largest eCommerce platforms.
🛠️ Tips & Tricks
How do you detect and avoid IDORs in modern web apps? (Netguru)
A simple guide on how to detect one of the most common vulnerabilities in modern web apps.
Source code analysis tools recommended by OWASP (OWASP Project)
Statistical code analysis is one of the basic security elements in software development. Find the right tool for your technology with OWASP recommendations.
Hard-coded tokens, keys, and credentials in mobile apps (Netguru)
Hardcoding of secrets and credentials on the frontend or mobile part of apps is a common programming mistake—check why and how to protect yourself against it.
🎙️Quote of the week
"Right now, Europe is in a full-scale energy crisis."
Gina Lovett, Environmental Initiatives Manager EMEA at Patagonia, in an interview with Netguru
--
This is the issue 106 of Codestories Newsletter – a bi-weekly dose of latest Tech insights. You can learn more and subscribe here.
If you have any comments or feedback, feel free to contact the Codestories Team: [email protected].