Codestories Newsletter #110: Will Musk take Twitter backwards?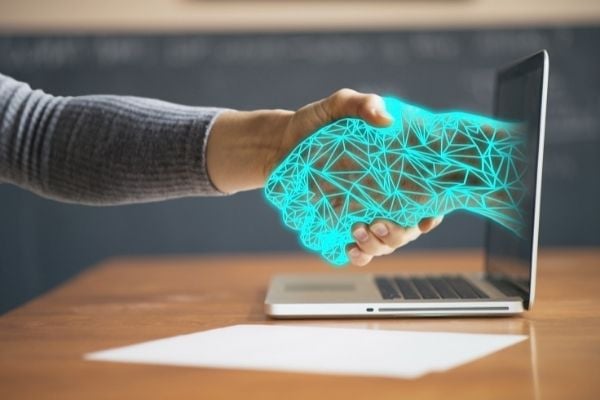 Codestories Newsletter is a regular dose of news, insights, and inspiration for technology enthusiasts, delivered every two weeks.
You can subscribe here.
There's an overwhelming number of strategies and advice articles about building a great engineering culture. From team building to practical tips, there are many paths that you can take.
In this edition of Codestories, we've cut through the noise to bring you a good collection of tips that can help your teams work together better and give your development skills a boost.
We also check in with the latest in the Elon Musk Twitter saga and provide your ears with some great tunes while you're making it through the workday.
Dawid Janiga
Software Architect Frontend
🏆 Weekly Highlights
How do you create an

engineering culture?
A

product engineer vs. full-stack engineer

— what's the difference?
Get a better tool for

rotating objects
Want some

music recs? Here's what keeps me focused
🔥 News
Inside Twitter, fears Musk will return the platform to its troubles (New York Times)
Musk's takeover of Twitter is reviving concerns about Twitter's past moderation challenges.
EU reaches deal on major law aiming to regulate tech giants (DW)
This sweeping legislation promises to rein in the free-wheeling days of tech platforms.
Apple pushes back against claims of abusing its market position (9to5Mac)
The technology giant is facing more potential regulatory challenges, with this focus being on Apple Pay.
✅ Must-reads
Three steps to creating an engineering culture (DZone Agile)
What is an engineering culture, and how do you implement one?
How to test code coupled to APIs or databases (Khalil Stemmler)
Use clean architecture in practice to make testing a breeze.
Learn what it takes to become a successful technical leader (Tech Lead Compass)
A detailed description of the technical leadership path that any developer can take.
💡 Developer's corner
How is a product engineer different from a full-stack engineer? (Forbes)
There is much in common between them in terms of skills and abilities, but they might diverge in their approach to problems.

Explore Koii - NFT operating company (Netguru)
When a product mindset meets cutting-edge technology: this is the 3D onboarding project we've made for Koii after listening to the founder's vision in the podcast.
Build dev tools for 3D experiences (lil-gu)
With this handy tool, you can build developer tools to tinker with 3D experiences but also decrease the development feedback loop. We used this idea to develop the aforementioned product - Koii. Check https://koii.cx/explore/#debug (Click "Open controls" in the top-right corner).
Play music in the browser using 3D blocks (DinahMoe Labs)
Try building your own song with this interactive tool.
🛠️ Tips & Tricks
Architecture decision record (Github)
While Git is great at presenting the history of what and how changes in the code, the Architecture Decision Record tells developers why and what was the decision's context. Helpful for preventing "knowledge silo" issues in the projects.
A better tool for rotating objects (Github)
Rotating objects in three.js might be challenging. This tool allows you to prepare scenes visually and export the settings.
Did you know you can navigate the web with a gamepad? (De Voorhoede)
You're probably used to using a mouse, trackpad, or keyboard to navigate the internet. How about a controller instead?
When does React render your component? (Zen Ghao)
We discover when and why React does this with a small code walkthrough.
🎧 Music can help you feel, work and relax better
The study shows listening to music might reduce stress, improve memory and increase performance. This is why I'm sharing with you the variety of music that helps me to focus or to stay on track.