Codestories Newsletter #115: Big Changes in the Digital Landscape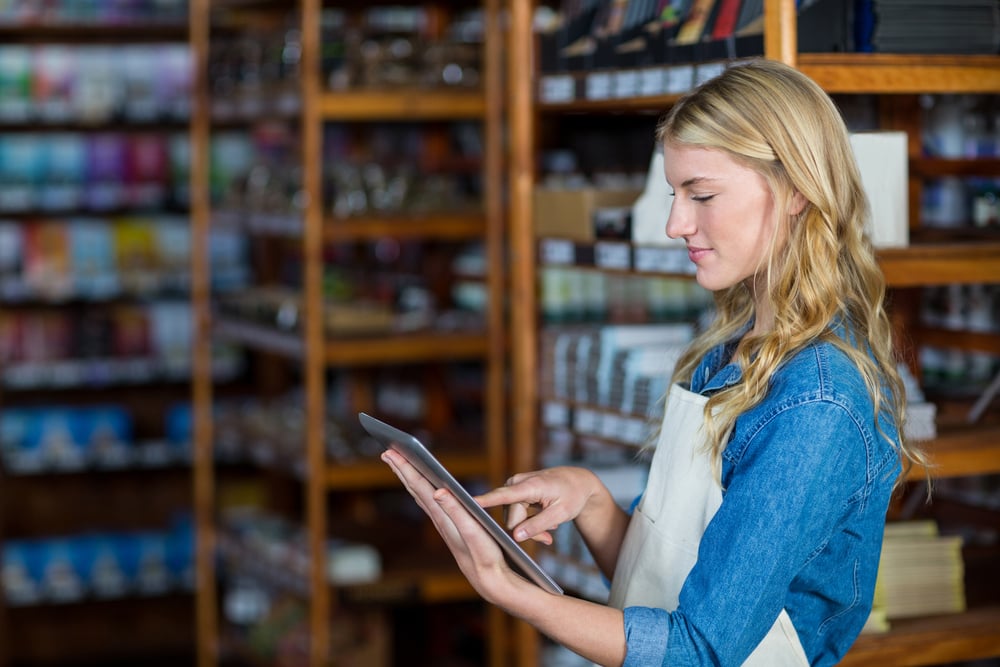 Codestories Newsletter is a regular dose of news, insights, and inspiration for technology enthusiasts, delivered every two weeks. You can subscribe here.
We've entered a period when every organization seems to be in crunch mode. Even FAANGs have halted hiring and committed themselves to increasing productivity while maintaining or reducing their workforce numbers.
Times like these are stressful. Stress is the #1 killer of productivity and well-being, so a healthy organizational culture should be a top priority if you want to retain employees and keep growing – especially in engineering teams.
A great engineering culture isn't easy to create, but we have just the resource to help you – recordings of lectures from our recent Burning Minds event, with plenty of wisdom inside. You'll find the link below.
Enjoy all the stories we've curated for you this week, and keep the stress at bay!
Aleksandra Paszkiewicz,
Head of People
⭐ Highlights
Digital Markets Act receives final approval
Amazon acquires Roomba (probably for their data)
John Carmack spills the beans on metaverse and AGI
Heating up cities with data centers
2nd edition of the legendary book "Code" is out
🔥 News
Google commits to increasing productivity with "Simplicity Sprint" (CNBC)
The initiative aims to crowdsource ideas from Google's almost 200,000 employees about how to improve their own productivity.
The Digital Markets Act receives final approval from the European Council (European Council)
If successfully implemented, it could level the digital playing field and make Big Tech more accountable for their practices.
Is Elon Musk's Twitter account a bot? (Ars Technica)
Elon Musk used a web app called "Botometer" to show that there are too many bots on Twitter, so he won't buy it. But the app flags his own account as a bot, so Twitter rejects this argument and keeps insisting that Elon should buy it as he promised.
Amazon acquires Roomba (Bloomberg)
Experts believe it's not about the robots but the data they collect, and Amazon wants to map everybody's house to expand datasets used for personalized marketing.
Come network at Disruption Forum Berlin (Netguru)
Sign up for our upcoming event in October to network with top digital performers and see how they thrive despite tough market conditions.
✅ Must-reads
Impactful Engineering Culture – lectures from Burning Minds (Netguru)
Watch recordings of lectures about building great teams, corporate innovation, engineering culture, and more.
Hidden Heroes: Douglas Engelbart (Netguru)
Story of the visionary who inspired the computer revolution, pioneered concepts such as collaboration software in the 1960s, built the first prototype of a computer mouse, and more.
John Carmack spills the beans on metaverse, AGI, VR, and nuclear fission (YouTube)
Interviewed by Lex Fridman, Carmack provides a rare, 5-hour-long gateway into his extremely productive and creative brain, sharing stories from ID Software, Oculus, and his current endeavors into Artificial General Intelligence (and why he chose AGI over nuclear fission).
🌱 Sustainable Tech
Heating cities with data centers (World Economic Forum)
Combining climate neutrality and digital competitiveness, Big Tech collaborates with energy companies to make companies and homes warm with heat from data centers.
💡 Developer's corner
2nd edition of the legendary book "Code" is now available (Charles Petzold)
The paperback might be hard to get from some vendors, but a Kindle version is also available. The first edition was a great book for even experienced engineers to explore the story of code, and the second edition is gearing up to be even better.
Is a monolithic architecture better for business than a microservices one? (Netguru)
Solution Architect Mariusz Zawadzki shares his insights about how these two types of software architectures relate to business outcomes across small and large companies.
⚙ Tips & tricks
Flex your Azure Bicep (Netguru)
Find out why Azure Bicep is so popular in infrastructure-as-code projects, how it works, and try it out with a step-by-step guide.
Engineering Culture tips from Delivery Hero (Netguru)
Senior Engineering Manager Jenny Warnke provides an inside look into the engineering culture at Delivery Hero.
--
This is the issue 115 of Codestories Newsletter – a bi-weekly dose of latest Tech insights. You can learn more and subscribe here.
If you have any comments or feedback, feel free to contact the Codestories Team: [email protected].