📬 Codestories Newsletter #79: Hot fintech trends for 2021

Codestories Newsletter is a regular dose of news, insights, and inspiration for technology enthusiasts, delivered every two weeks. You can subscribe here.
---
For humanity, our personal lives, and the economy 2020 has been a crazy year. I am lucky to be healthy and have a job, and I hope the same is true for most of you reading this as well.
Netguru asked me to give a personal introduction to this newsletter and I started to think about what I have seen as most astonishing during the last year.
For me, the most exciting thing to see was how the pandemic influenced our lives and served as a great accelerator to digitalization and innovation. Think about how many meetings previously you would conduct onsite — maybe in the office, at a client's location, on the other side of your country or the world. Video conferencing, which was out there for a long time already, is now the standard communication tool for every professional. COVID-19 has also forced many executives to revisit their strategies, shorten their planning cycles and boost their investments into digital. Resilience is the new keyword which drives C-level agendas. New projects have been realized in months which would have taken years earlier. And entrepreneurs have created new solutions to problems that have flushed upon the surface now.
I do wish that we all are able to keep up the great openness towards experimentation, innovation, and new technology that we have seen in recent months. After all, speed and agility are critical for successful innovation.
Moritz Spangenberg
Client Partner, Financial Services & Retail
🏆 Weekly Highlights
Walmart launches its

own fintech startup
All about that

speedy Apple M1 chip
PayPal

shows why it's a fintech leader
IKEA

revamps its mobile apps for a better customer experience
🔥 News
What fintech leaders can learn from fintech startup Monzo (Netguru)
Monzo made a big bet on mobile banking when it launched in 2015. That move has shown just how fintech innovations would reshape consumer expectations.
Why Walmart is creating a fintech start-up (Barron's)
Walmart is jumping into the fintech space, launching a new startup in collaboration with the company backing Robinhood and Credit Karma.
IKEA's app updates highlight personalization, loyalty (Digital Magazine)
IKEA has spruced up its mobile app for US-based customers. Customers can now connect to their loyalty account, get personalized recommendations, and purchase products for delivery or in-store pickup.
HSBC introduces cash flow forecasting tool (Digital Magazine)
The new tool is meant to give businesses a more accurate forecasting tool in response to how the COVID-19 pandemic has upended cashflow.
Inside Revolut's bid to become a bank (Sifted)
Read about the bumpy ride Revolut took to go from stealth startup to gaining a banking license.
21 fintechs to watch in 2021, according to top founders (Sifted)
This could be a transformative year for fintech. Take a look at who the top leaders may be in the European scene.
✅ Must-reads
Why is Apple's M1 chip so fast? (Debugger)
The new M1 chip is getting rave performance reviews. Learn more about what makes it so fast.
6 YAML Features most programmers don't know (Level Up Coding)
Upgrade your YAML knowledge so that you can write cleaner files.

PayPal is setting the pace for fintech innovation (Digital Magazine)
The company has shown just how well-positioned it was for the disruption from COVID-19. PayPal has had record-breaking quarters and continues to add new partnerships.

Drag, swipe, and touch gestures in SwiftUI (BetterProgramming)
Get some expert tips on how to maximize your impact of using the gestures available for Apple's platforms
Ten technology trends moving into 2021 (Bain & Company)
What digital trends will shape the industry in the near year? Find out how to be on top of the curve with this analysis.
🌱 Sustainable Tech

Europe's top five energy transition trends (Greentech Media)
Hydrogen breakthroughs and a resurgence in solar energy usage were among the top achievements from the European sustainability scene.

US Defense Dept. Doubles Down On Renewable Energy, DERS (CleanTechnica)
With Joe Biden now in the White House, the renewal energy industry is ready to take advantage of the new political direction.

Norrsken Foundation launches 'Y Combinator for impact' (Sifted)
The Swedish startup incubator wants to build up companies focused on meeting the UN's sustainable development goals.
💡 Get inspired
A podcast about nothing (Syntax podcast)
A podcast episode devoted to null, undefined, void, and other values that mean something doesn't exist.
News from the fintech front (Breaking Banks Europe)
This top fintech podcast features a discussion on the latest happenings in the world of fintech.

Internet 3.0 and the beginning of (tech) history (Stratechery)
What will the next era of the Internet bring? This piece traces the shifts in the history of information technology and its impact on society.
⚙ Tips & tricks

How to format your code on Google Docs (DevGenius)
If Google Docs is one of your go-to tools, then it may be just the right place for coding as well. Grab these add-ons to get to work.

Improve your migrations with this powerful tool (Netguru)
Avoid running unsafe migrations with the strong_migrations tool. See how putting it to work can benefit your development.

Tips for authenticating users with login and password credentials (Netguru)
Avoid the common pitfalls with authentication and explore code examples for best practices.
👀 Must-sees
🎥 Videos
The most popular programming languages (Statistics and data)
Enjoy a visualization of the rise and fall of the most popular programming languages during the last 55 years.
What is Ant, the Chinese fintech giant with big IPO plans? (WSJ)
Co-founded by Alibaba billionaire Jack Ma, the fintech company has been wildly successful in transforming Chinese fintech.
How to build an innovative tech team from scratch? (Netguru)
Catch the latest from our Disruption Talks series, as we chat with Enrico Foschi from the OLX Group about putting together a top-flight team.
🖼 Design of the issue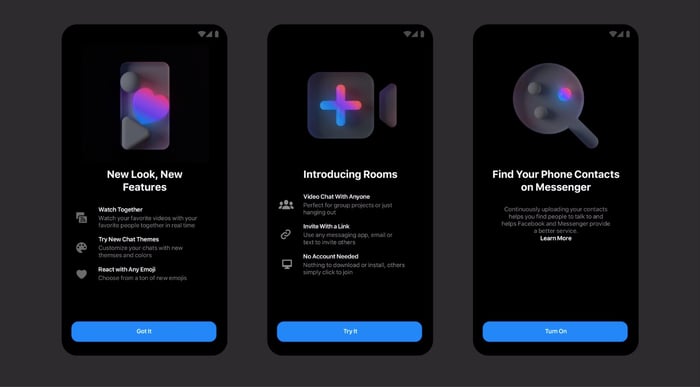 Messenger Brand System by Stephen Kelleher and the team. Check it out here.
🎙 Quote of the week
"Governments do have sovereignty over the Internet, and they always had."
Journalist Wojciech Orliński as told to Netguru.
☕ After hours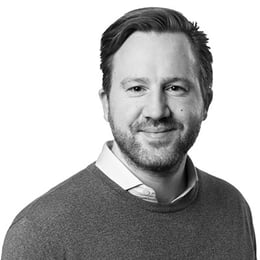 More posts by this author