📬 Codestories Newsletter #82: Check Out How Facebook Wields its Power 👀

Codestories Newsletter is a regular dose of news, insights, and inspiration for technology enthusiasts, delivered every two weeks. You can subscribe here.
We are two months into 2021 and I can with no doubt say that it won't be as boring a year as some hoped for after the crazy 2020.
Starting with the recent events in Australia where Facebook, in response to the new regulations, blocked all the news pages. What's the biggie? The ban was an unprecedented show of the strength that big tech has in modern societies. The strength which many people are not comfortable with, thus in the following months we will see interesting events shape the future of digital media.

What a time to be alive and part of the booming tech industry! With this issue of our newsletter, we distilled for you a nice mixture of tech, product, leadership and social news to get you inspired and ready for what's ahead of us. Buckle up and enjoy! 📰☕️
Mateusz Krawczyński
Product Management Lead
🏆 Weekly Highlights
The

news is back on Facebook

in Australia
Sweden's buy now, pay later company raises

a new round of cash
VMware patches

a fairly pesky bug
Take your team to success

by mastering these soft skills
2020 Transparency

Report by GitHub
Why

new emojis

are fueling new generational conflict

🙁
🔥 News
Facebook reverses ban on news pages in Australia (BBC)
The news is back on for Facebook users in Australia, after the company struck a deal with the Australian government for more flexibility.
Online review platform Trustpilot chooses London for IPO (AP)
Copenhagen-based Trustpilot will be selling its shares in London, a boost as it competes against EU cities for status as a financial hub.
Klarna confirms new $31B valuation (TechCrunch)
The Sweden-based company retains its title as the highest value private fintech in Europe, raising another $1B in funding.
Facebook's Oversight Board to rule on Donald Trump's suspension (euronews)
The decision to keep the former president permanently off the platform will fall to this powerful committee, which the company pledges to abide by.
Dutch startup plots expansion of EV charging stations (tech.eu)
Amsterdam-based Fastned looks to build out more charging infrastructure across European countries to serve the rapidly expanding electric vehicle market.
✅ Must-reads
Get strategic insights on innovation from industry leaders (Netguru)
Build your competitive advantage with lessons and practical tips from leaders at MasterCard, Deutsche Bank Innovation Lab, UNIQA, and more found in our Disruption Playbook: Innovation.
VMware patches vCenter remote code execution vulnerability (Tenable)
Organizations should quickly apply the vCenter server patches released by VMware, providing protection against a critical remote code execution flaw.

How insurance can help build trust in artificial intelligence (Wired)
Hitachi has begun offering AI insurance to help induce greater trust in AI systems that are rising in abilities to monitor manufacturing processes.

Startup investor advice on chasing product-market fit (The Signal)
The concept of product-market fit is integral to how startups survive, but it's been notoriously difficult to track. In this piece, 14 investors share what it takes to fill the gap.

GitHub releases its 2020 transparency report (GitHub)
The annual GitHub report is a highly detailed, comprehensive look at the content moderation and policies enacted during the last year on GitHub.
🌱 Sustainable Tech

Why investors should care about clean energy (Sifted)
While the movement to support sustainable efforts is a noble one, there's also good business sense for investors to pay attention to.
Scientists begin building 'digital twin' of our planet (ETH Zurich)
A sophisticated initiative from computer and climate scientists aims to simulate Earth in as much detail as possible to deliver insight into climate change initiatives.
How are Europe's startups capturing carbon? (Sifted)
Carbon capture technologies are gaining a lot of attention in the race to reach global net-zero by 2050. Learn about the European companies hoping to take part in the action.
💡 Get inspired
Leadership soft skills: master your own mind to lead your team to success (Level Up Engineering Podcast)
It isn't just technical knowledge that will take your team to success. Soft skills are also critical — find out from this episode why they matter and how weaknesses can actually become core strengths.
Best practices for your developer onboarding process (Tech Lead Journal)
Onboarding doesn't have to be tedious and inefficient. This episode provides some helpful tips for creating a smooth transition for those joining your team.
One keyboard shortcut to rule them all (Screaming in the Cloud)
The company Command E wants its name to be the most important keyboard shortcut you use. Check out an interview with the CEO and find out if the promise
⚙ Tips & tricks

Building user trust in UX design (Smashing Magazine)
Successful products are able to nurture and retain trust throughout every touchpoint. Good UX design strategies can help make it happen.
7 tools to help you write better Swift code (BetterProgramming)
Want a lift in enhancing the quality of your Swift code? These tools could be of use in this ongoing journey.
What's new with the Typescript 4.2 release (Bits and Pieces)
Discover the latest features and get a solid developers' perspective on what's worth putting to use with the latest version of Typescript.
👀 Must-sees
🎥 Videos
Looking into a clever SerenityOS exploit (LiveOverflow)
Dig into a newly discovered hack that finds a way to interact directly with the hardware.
Data strategy enablement, go custom or Saas? (Netguru)?
Check out our chat with Grzegorz Mrukwa, Data Science Manager at Netguru, as he provides ideas on choosing the right data strategy approach for your company.
Programming vs coding, what's the difference (Aaron Jack)?
Are programming and coding the same? This video offers a software developer perspective on where they are similar and different.
🖼 Design of the issue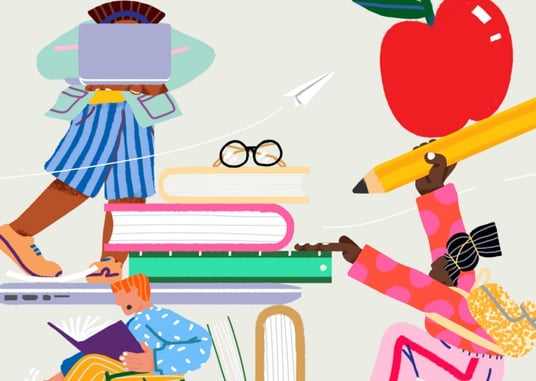 Some new, quirky illustrations by Sebastian Curi. Check them out
here on Behance
.
🎙 Quote of the week
"AI can enhance internal capabilities and greatly improve fraud detection. It enables banks to assess complex risk profiles and segments that have always been unavailable or too expensive to chase. But AI's greatest achievement will be using its unprecedented analytical power to solve the information asymmetry that contributed to the 2007-2008 subprime mortgage crisis, making sure we operate in a more transparent credit market."
Dylan Thiam, Head of Content & Research at the Open Bank Project, as told to the Netguru Is AI a game changer for banking? series.
☕ After hours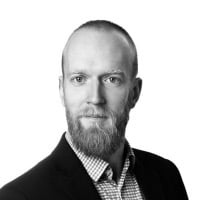 More posts by this author