📬 Codestories Newsletter #86: Yes to the Planet, No to Mars

Codestories Newsletter is a regular dose of news, insights, and inspiration for technology enthusiasts, delivered every two weeks. You can subscribe here.
Chances are you are not in the habit of wasting time.
Am I right? Good — I'm not in the habit of wasting the time of others.
Having said that, it is no surprise to me that you are reading Netguru's Codestories; your weekly digest of the seriously important, and less-serious-but-extremely-interesting tech news.
Let's dive right in! We have it all, from fish tanks hacked via an IoT thermometer to finding out how to be a good partner both in your relationship and 'cofoundership'. And we share innovative efforts to remove excess CO2 from the air and transform it into auto and jet fuel..
P.S. A piece of advice for all the people working with deliverables. Is it really "EOD" or are we just being dramatic? 😉
Filip Sobiecki
Senior Outbound Executive
🏆 Weekly Highlights
Most importantly - Mars sucks.
Just as important - check your sources; especially if you're, you know, a journalist.
Apple iMac? That's nothing - check out the hacked Macbook Pro 14- and 16-inch screen schematics!
Keeping AI on a short leash, at least in the European Union
Four "OGs" of the Silicon Valley

🔥 News
Apple hacks about new Apple Macs! (MacRumors)
Schematics stolen from an Apple supplier leaked online, revealing Apple's plan to build 14 and 16 inch Macbook Pros with no Touch Bar and a surprising return of HDMI, an SD card slot or MagSafe charging.
EU attempts a GDPR for AI (WSJ)
Remember The Lawnmower Man? A lot has been said about the terrifying potential of AI "taking over" if it's not kept under control. EU officials plan to regulate exactly that. Plans include banning uses of certain AI systems or limit police use of facial recognition.
Clubhouse closes Series C at $4bn valuation despite download drops and tech giants copying (TechCrunch)
Clubhouse continues to drive investor confidence, even after a 72% plunge in downloads earlier this year. The company is also fending off the tech giants such as Twitter, Telegram and Facebook, who are launching imitations.
Amazon's palm scanning introduced at Whole Foods (CNBC)
Palm-scanning payments? Welcome to 2021! Amazon has signed up thousands of users for its futuristic system used in the company's Whole Foods supermarkets. Your credit card is linked with your palm print, meaning you can go shopping even without your digital wallets.
Netflix suffers post-pandemic setback (Bloomberg)
Netflix shares plunged following the growth slowdown after many nations eased their lockdowns. The impact is far larger than expected at -13% — the company was expected to add 6 million subscribers in Q1, but fell short with barely 3.9 million.
✅ Must-reads
The market for Hermes' Birkin or a Rolex Submariner to grow 10% by 2025 (@WallSt_Dropout)
The luxury market is headed for exponential growth, with the main drivers being Millennials and Gen Z. New product categories, e-commerce and the second-hand/refurbished market are part of an industry to be valued at €370 billion.
The free versus paid news divide, the rise of paywalls — what's the societal impact? (Wired)
Nothing is free. If the news website you're visiting is not asking you to enter via a paywall, chances are it is ad supported. That incentive structure does not encourage quality news, but rather emotional plays and clickbait headlines. What will our media diets look like when we are so used to free news?
'Money is spiritual' — the rise of spirituality at work (Sifted)
Many U.S. companies have embraced a metaphysical message from spiritual consultants at the office. Should European companies also embrace this message?
German groups file Apple antitrust complaint as it makes privacy changes (Financial Times)
Nine of Germany's largest media, tech, and advertising companies are arguing that Apple's newest privacy changes in iOS 14.5 amount to anticompetitive behavior and have filed a complaint to try and push back.
🌱 Sustainable Tech

You get $10 billion and 10 years. What can you do to impact the 10 most climate damaging industries? (Netguru)
The answer is obvious for Frederic Hoffmann, CDO of WWF-backed ProjectXGlobal. The corporate accelerator addresses the 10 supply and value chains that are most harmful to the environment.
Ripe oranges from Spanish Seville turned into... biofuel? (euronews)
Thirty-five tonnes of unwanted oranges won't be used to create marmalade, but instead energy! The juice will be extracted towards a biogas use, with the peels transformed into fertilizing material.
Cryptocurrencies, other rewards are coming to electric Fiat 500 owners (Interesting Engineering)
Are you a good driver? Your Fiat 500 is the electric version? Just drive according to the speed limit and you'll earn KiriCoin, Fiat's cryptocurrency. On top of that, there's vouchers to major companies, such as Netflix, Spotify and Apple.
💡 Get inspired
Eros, self-awareness, adn being a good partner (The Prof G Show with Esther Perel)
Esther Perel is a globally leading voice on modern relationships. In this episode she speaks about the pandemic's unexpected impact on relationships — both romantic and between co-founders.
Watch how easy is it to deploy a fake story into a country's news ecosystem (Reddit)?
Catch this clever initiative laid out in a TikTok video that shows the path of a bizarre idea and seeing it embrace as a mainstream news story.
⚙ Tips & tricks

Find a live personal assistant right away on Slack (AskBetty)
The Slack-based 'get-sh*t-done' layer gives you instant access to a live personal assistant. AskBetty sources actual human assistants like Uber, lets you assign and pay for tasks in 15-minute increments.
A new, real-time collaborative service for remote teams (Playspace)
This tile-based, modular coworking application combines video calls, a Spotify player and a whiteboard. Perhaps it is the next collaboration tool you will use.
👀 Must-sees
🎥 Videos
Key insights on Amazon, the Coinbase launch and other tech stories (All-In Podcast)
Watch from 33:00 for top insights from Amazon's shareholder meeting, such as 28% of purchases being done on Amazon within 3 minutes, and 50% in less than 15 minutes!
The Attention Economy (The Prof G Show)
What is the most scarce resource in the 21st century? Attention — Prof G will tell you why it matters.
Elon Musk's $100m Carbon Removal Prize (XPRIZE)
A chat with Elon Musk about energy, humanity as an interplanetary species, and a $100m prize to get us closer to that goal.
🖼 Design of the issue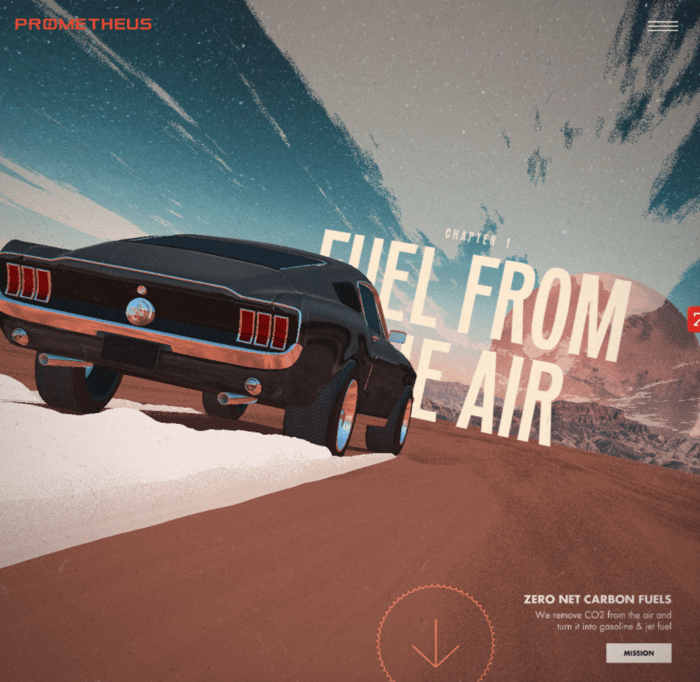 Make sure to check out the website of Prometheus Fuels, a YCombinator startup that turns CO2 into gasoline & jet fuel. It's a treat for any designer!
🎙 Quote of the week
Recognize that conflicts are essential for great relationships because they are how people determine whether their principles are aligned and resolve their differences.
Ray Dalio, co-chief investment officer of the world's largest hedge fund
☕ After hours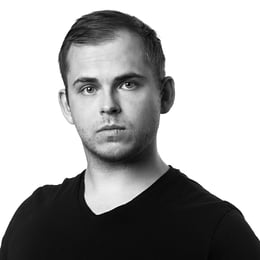 More posts by this author