📬 Codestories Newsletter #88: Just How Smart is AI?

Codestories Newsletter is a regular dose of news, insights, and inspiration for technology enthusiasts, delivered every two weeks. You can subscribe here.
Is Artificial Intelligence a game-changer that will revolutionise your company, or just another nice-to-have tool?
AI has quickly become an integral part of almost every industry. Even if it may seem to be a buzzword, it is already changing the way we live and the way we work. For many years we were fed unrealistic pictures of AI: humanoid robots that want to take revenge on humankind, or the ones that replace human-to-human relations (if you haven't seen the Her movie, you need to catch up). AI is hidden in so many products, that if you don't see it now, you'll notice for sure when it's not there.
What does it mean for a business? Task automation, product recommendations, financial analysis, or fraud detection are just some of the areas that AI have revolutionized. But have you ever heard about boosting empathy thanks to AI? Or creating digital characters that can do your job, which may sound like a glimpse of the future, but is already a reality?
Nevertheless, AI technology is still in its infancy, with many more breakthroughs to come and use cases to be discovered. Julian Teicke goes even further and says that no one is doing the real AI, which in his opinion, will be possible in about 10-15 years.
That being said, it's high time to become aware of the possibilities AI gives and make use of them sooner rather than later. What do you think about it?
Dominika Błaszak
Relationships specialist
🏆 Weekly Highlights
AI is being put to use to prevent blindness

How machine learning helped build a COVID vaccine

Smarter tech means smarter banking

Don't make a three-year mistake

🔥 News
Egypt-based startup wants to help its young population start banking (TechCrunch)
Despite a youthful population, two out of every three Egyptians don't have a bank. Telda targets a digitally connected nation with its new offering.
Monzo and Zoom founders invest in payroll automation startup Pento (Finextra)
The Danish company wants to simplify the often complicated and time-consuming payroll process, attracting many high-profile investors.
Visa partners with fintech startup Tala to drive crypto adoption in emerging markets (Forbes)
The company wants to make it easier for those without banking access to get their piece of the rapidly growing crypto market.
China bans financial, payment institutions from cryptocurrency business (CNBC)
This is the latest attempt to clamp down on the crypto market. The move led to another drop in prices among Bitcoin, Ethereum, and other top crypto currencies.
How artificial intelligence is helping to prevent blindness (Nature)
Machine learning is being put to use in automating the detection of eye diseases.
Slack will let you list your pronouns right under your job title (The Verge)
With this update, you'll be able to list your pronouns right under your name and job title.
✅ Must-reads
OpenAI Gym is a workout for machine learning concepts (Towards Data Science)
Dig into understanding different approaches to behavioral conditioning as an important path to any machine learning journey.
Five practical benefits to introducing data science and machine learning to your business (Netguru)
Hear from a wide range of executives on how they implement artificial intelligence, data science and machine learning in their businesses and the benefits they have seen.
How machine learning helped build the COVID-19 vaccine (MIT News)
Discover how data scientists used machine learning in the creation of the Johnson & Johnson COVID-19 vaccine.
Three practical ways AI will help finance shape up for the future (Diginomica)
We're at the early stage of seeing how AI can impact finance. Expect more consequential changes ahead for a better customer experience.
Fintech is shaking up which countries you ought to invest in (Netguru)
There are many rising stars to watch in the world of fintech. Find out about the thriving fintech ecosystems in India, Brazil, Luxembourg, Norway, and elsewhere.
🌱 Sustainable Tech
A sustainable future isn't possible without AI (Forbes)
Training neural networks and other intense computational tasks can make a heavy carbon footprint. AI is critical to reducing the energy load through optimizing power usage.
One third of UK unicorns are being founded by ethnic minorities (Sifted)
A new report shows mixed news on the effort to diversify the UK startup scene, with signs of progress but gaps still exist.
A vision of safer cities through AI (TechXplore)
AI has vast potential in improving city planning and civil engineering, which can reduce the impact of natural disasters and bring about other benefits.
AI empowers environmental regulators to track down climate issues (Stanford News)
Monitoring environmental compliance is challenging for governments in poorer countries. A machine learning approach uses satellite imagery to pinpoint problem areas at low cost.
💡 Get inspired
Will AI help you achieve Nirvana? (Technology & Buddhism podcast)
How close are we to the singularity — the moment that machines achieve human competence? Join an intriguing discussion on the concept.
How to think about uncertainties without losing your mind (Naked Data Science podcast)
Get a perspective on decision making, AB testing, and how to bring the benefits of data-driven decision making to an organization.
HP outlines ambitious diversity goals (TechCrunch)
The company's chief diversity officer outlines how it plans to achieve 50/50 gender equity in leadership by 2030.
⚙ Tips & tricks

Machine learning engineering for production specialization (Coursera)
Looking to level up your machine learning knowledge? This course offering from Coursera focuses on production engineering capabilities, critical for successfully implementing an ML system.
How a single mistake wasted three years of my data science journey (BetterProgramming)
While online courses have their benefits, this author argues that regular interactions with others and experts are what you need for success on the journey.
👀 Must-sees
🎥 Videos
What does the evolution of lending look like (Netguru)
Watch this event on-demand to hear from Philip Belamant, CEO and Founder of Zilch, about
Moving money and fighting frauds, powered by machine learning (Netguru)
Arshi Singh, Head of Product at Comply Advantage, shares how machine learning, the cloud, and APIs are the key to better banking.
🖼 Design of the issue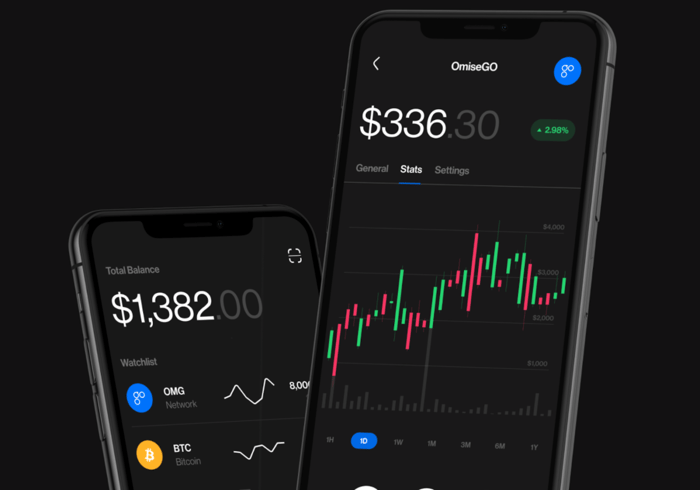 Stack - crypto trading an investment concept. (Behance)
You're more likely to get a divorce than change your bank
Melissa Cullens, CEO and founder of Charette Studios, quoted in Netguru's Disruption Guide Fintech 2021
☕ After hours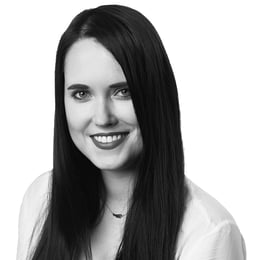 More posts by this author