📬 Codestories Newsletter #92: The Next Tourism Hot Spot Is Space
Codestories Newsletter is a regular dose of news, insights, and inspiration for technology enthusiasts, delivered every two weeks. You can subscribe here.
---
The main theme of this edition is the second space race happening in front of us. This is exciting, because not many of us were able to witness the first space race. Read more in the latest edition of Codestories Newsletter.
Welcome to the space edition of Codestories Newsletter 👋!
Why space edition? Because the main theme of this week is the second space race happening in front of us. This is exciting, because not many of us were able to witness the first space race. In the 1960s it was the US and USSR governments, and now it's a battle of billionaires.
There are three main actors on this stage — Jeff Bezos, Richard Branson and Elon Musk. The Virgin founder got there first, but Bezos flew higher in his mission. And of course Musk's SpaceX has a number of other ambitions, including building a city on Mars by 2050. Learn more in the must-reads section, and check out the rest of the great stories in this issue of Codestories!
Daniel Woźniak
Senior Project Manager
🏆 Weekly Highlights
The next tourism hot spot is space

SpaceX plots its growth, with eyes on Mars

Measure your company's social impact

Improving depression with smartphone games

Will Neuralink kill off language?
🔥 News
Space tourism rivalry gets petty ahead of Branson's flight (The Verge)
Which billionaire was first to space? Blue Origin pushes back.
Elon Musk has his own ticket to space (WSJ)
The Tesla and SpaceX founder is planning his own trip on Richard Branson's Virgin Galactic.

Xiaomi global shipments push past Apple for No. 2 spot (TechCrunch)
The company has seen an incredible surge, putting it right behind rival Samsung.
✅ Must-reads
SpaceX charts more growth, rocket factory in Texas (Austin American-Statesman)
Elon Musk announces plans to build a space equivalent of Tesla's Gigafactory, a key to ambitious plans for a city on Mars by 2050.
Tesla delivers 'full self-driving' beta version 9 (The Verge)
This week Tesla started to release the new beta of full self-driving software to its cars, so we can expect more Teslas driving themselves on the roads.
Revolut becomes UK's biggest fintech firm with £24bn valuation (The Guardian)
Are you using Revolut as a personal banking system? The company is pursuing its ambitions with a massive round of new financing to become the largest UK fintech firm.
🌱 Sustainable Tech
This tool will measure your company's social impact (Inc.)
Does your social mission make a difference? This new tool will tell you.
Apple employees say the company is cracking down on remote work (The Verge)
The iPhone maker isn't backing down on its insistence that its employees come back to the office.
Can a smartphone game help monitor depression? (Sifted)
Thymia is making games that can hopefully help those struggling with depression.
💡 Get inspired
What makes a good product manager? (Netguru)
Check out what our specialists have to say about the keys to success in project management.
Microsoft unveils its new emojis (Microsoft Design)
Have you considered emojis as a tool to help clarify communication? They're popular at Netguru — we have our own glossary that we use in almost every context!
Serial entrepreneur keeps tackling big problems (Inc.) -
How many world-changing ideas can one have? Will Zell may have another with his newest venture.
⚙ Tips & tricks

WhatsApp starts testing multidevice capability (CNET)
If you use WhatsApp, find out what this new feature will mean for your messaging.
These beautiful villages in Italy will pay you $33,000 to move there (Forbes)
Maybe it's time to consider a different country, with so many of us working remotely.
How to get into angel investing with 'no' money (Sifted)
Can you really start angel investing without any money?
👀 Must-sees
🎥 Videos
Neil deGrasse Tyson explains the significance of Richard Branson's space flight (CNN) - One of the most famous astrophysicists of our time breaks down the historic launch.
If you are into gaming, you might be interested in the new console Valve announced!
Will neuralink make language obsolete? (The Tesla Space)
Find out about the lofty promises of this new technology, seeking to revamp human existence.
🎙️Quote of the week
"Diverse teams are not only more effective but also able to attract top talent which creates a virtuous cycle that creates an enduring competitive advantage".
Brian Roberts, CFO of Lyft, as quoted in Forbes.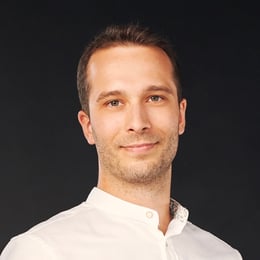 More posts by this author