Codestories Newsletter #96: Tech That Is Better for Your Brain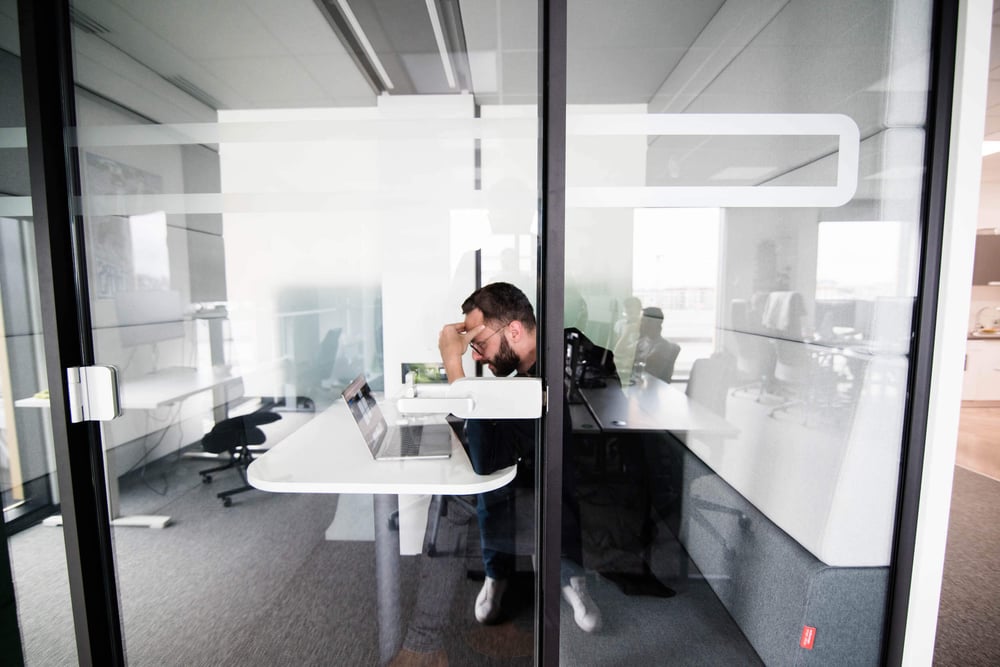 Codestories Newsletter is a regular dose of news, insights, and inspiration for technology enthusiasts, delivered every two weeks. You can subscribe here.
---
We live in a technology-driven era that brings new opportunities, but also challenges. It forces us to constantly redefine our day-to-day life, the means and the content of our work and even our values.
I think that the pace and the reach of technology advancements took us by surprise and we need to refocus our attention on using technology for the betterment of our planet, our society and ourselves, while avoiding its pitfalls.
Because of that, in this edition, I would like to share with you some food for thought regarding the friction between humans and algorithms, news regarding digital privacy and an encouraging report about the benefits that apps can have for mental health. And to put an emphasis on that, I'm sharing some mindfulness-related recommendations.
Jędrzej Gronek
iOS Developer
🏆 Weekly Highlights
Why are two privacy-focused companies facing a backlash?
Algorithms can make it harder on those looking for work.
Artists are needing to adapt to the AI era
How due to tech miniaturization cosmic particles could change election results?
Get some meditation time with our podcast and app recommendations!
🔥 News
Apple backs down on its photo-scanning plans (Wired)
Did Apple try to do too much, too quickly?
Some workers willing to cut their pay in half to keep WFH (ZDNet)
What would you be willing to give up to keep working remotely?
ProtonMail faces backlash after IP logging incident (TechCrunch)
The privacy-focused email service weathered a wave of criticism.
✅ Must-reads
Automated hiring software is mistakenly rejecting millions of viable job candidates (The Verge)
Is AI holding people back from the employment market?
What makes an artist in the age of algorithms? (Wired)
A Grammy-nominated composer shares his perspective on art as a form of big data.
Why CAPTCHA pictures are so depressing (OneZero)
Why can't there be less drab imagery in these authentication tests?
🌱 Sustainable Tech
World's largest air carbon capture systems is live (Vice)
The Orca shows promise, but some scientists question its effectiveness.
Apps helps teens ruminate less (Brain & Behavior Research Foundation)
A study shows the positive impact of mindfulness training.
💡 Get inspired
Sunday Scaries postcast by Headspace
This new podcast may help you reclaim your Sunday.
Spotify: A product story podcast
A weekly glimpse into Spotify's product evolution.
⚙ Tips & tricks

Explore mindfulness through creativity (Smiling Mind)
This 100% non-profit mindfulness app is worth a look.
Learn to think with these interactive lessons (Brilliant)
A gym for your brain, filled with courses and riddles.
🎙️Quote of the week
"I'm both excited and have incredible trepidation about this space that we're expanding into. Maybe the question I want to be asking is less "We can, but should we?; and more "How do we do this responsibly, because it's happening?"
BT, Grammy-nominated composer as quoted in What makes an artist in the age of algorithms?
More posts by this author