We're proud to announce another Netguru powered project! Meet Connexio Talk and check out the beautiful design of Call Guide Builder & Question.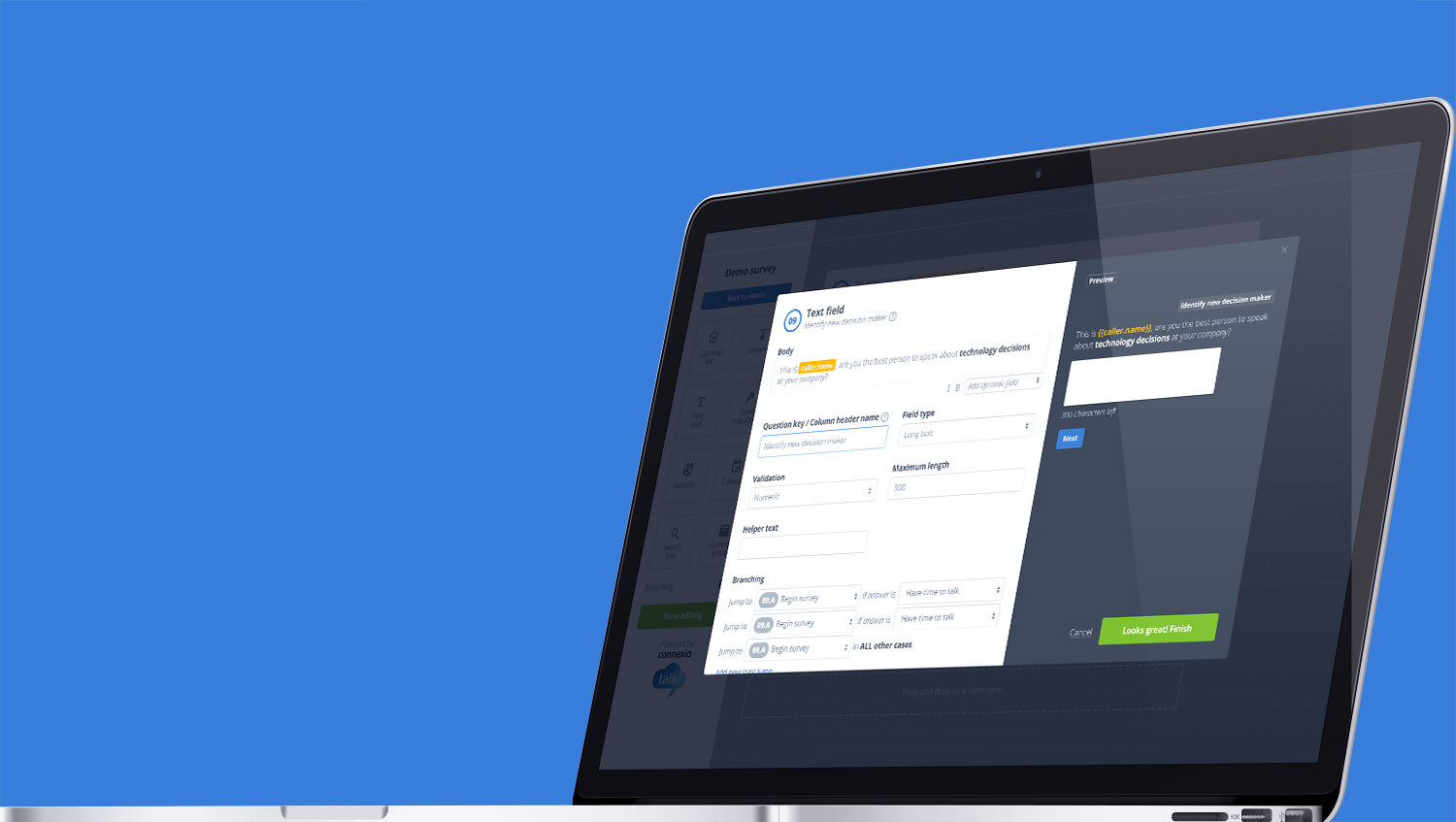 Ah, great news! We're happy and proud to announce that another Netguru powered project!
About Connexio Talk
Connexio Talk is a product of the USA-based team, Connexio Labs. This outbound calling platform empowers Sales teams to do their best by connecting with the most promising opportunities in just one click.
Connexio Talk lets you gather large amounts of information about your calls and contacts, which later transform into actionable lead and customer insights. Also, it easily integrates with existing CRMs and automated marketing tools. Now that you know what we were working on - check out the results.
What we did
Connexio Talk is a single-page application created in Ember.js open-source framework. Our mission at Netguru was to design and implement the Call Guide Builder & Question modules to give this single page app a fresh look.
The call guide editor is an overlay on the text templates used previously to define the call guides. We built a parser that allowed us to present users with a rich interface, heavily utilizing HTML5 features like drag & drop to make the entire process more intuitive.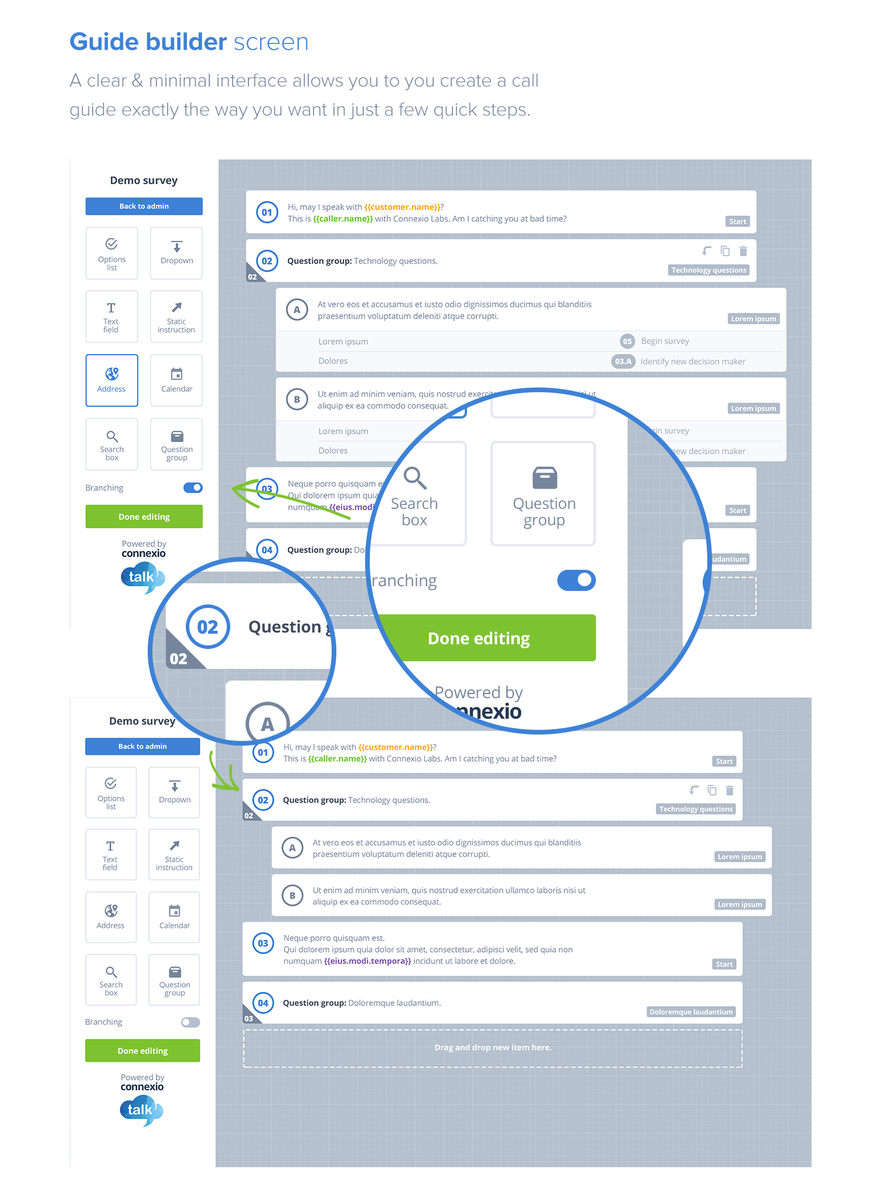 The important part of this task was to put the focus on the user. That's why we removed unnecessary visual clutter and designed the entire GUI with clean and simple elements.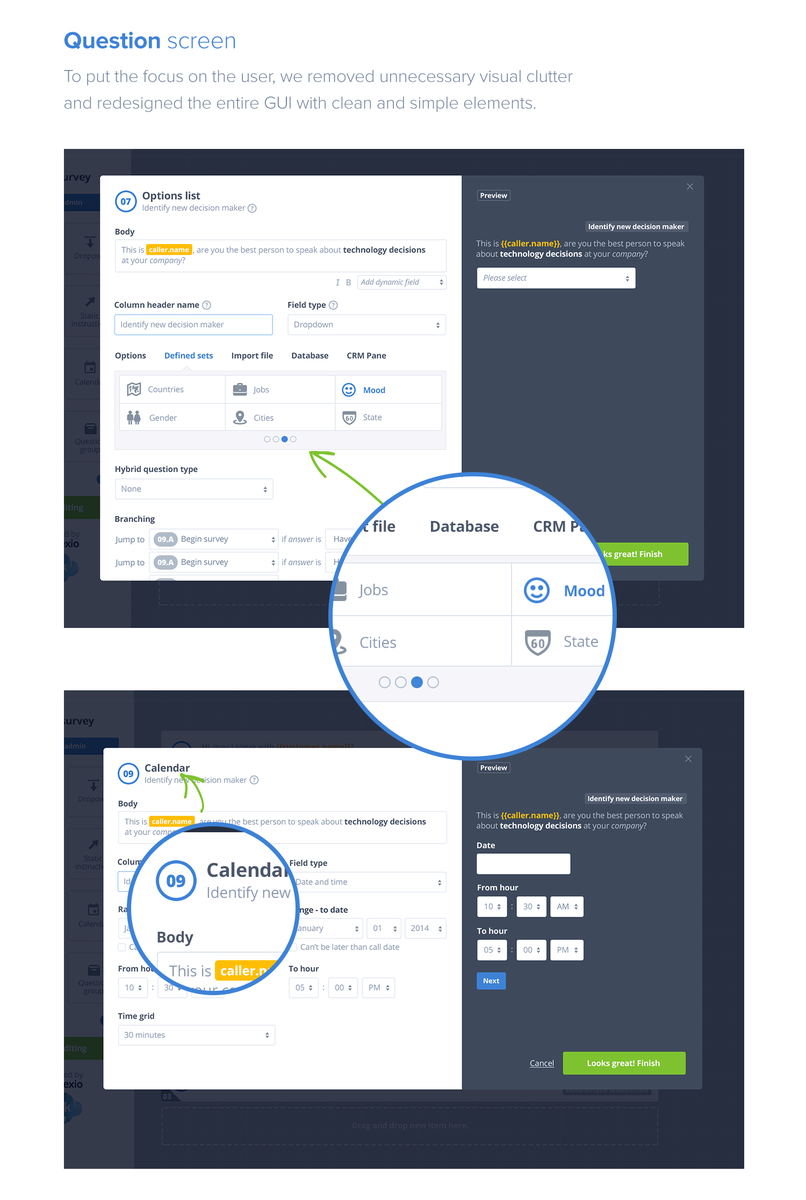 The UI components come with 7 different colors. We used green and blue for the most important elements to draw the eye to the key content on the app. The rest of the elements is held in neutral hues of grey.
The app's sleek interface allows you to you create a call guide exactly the way you want in just a few quick steps.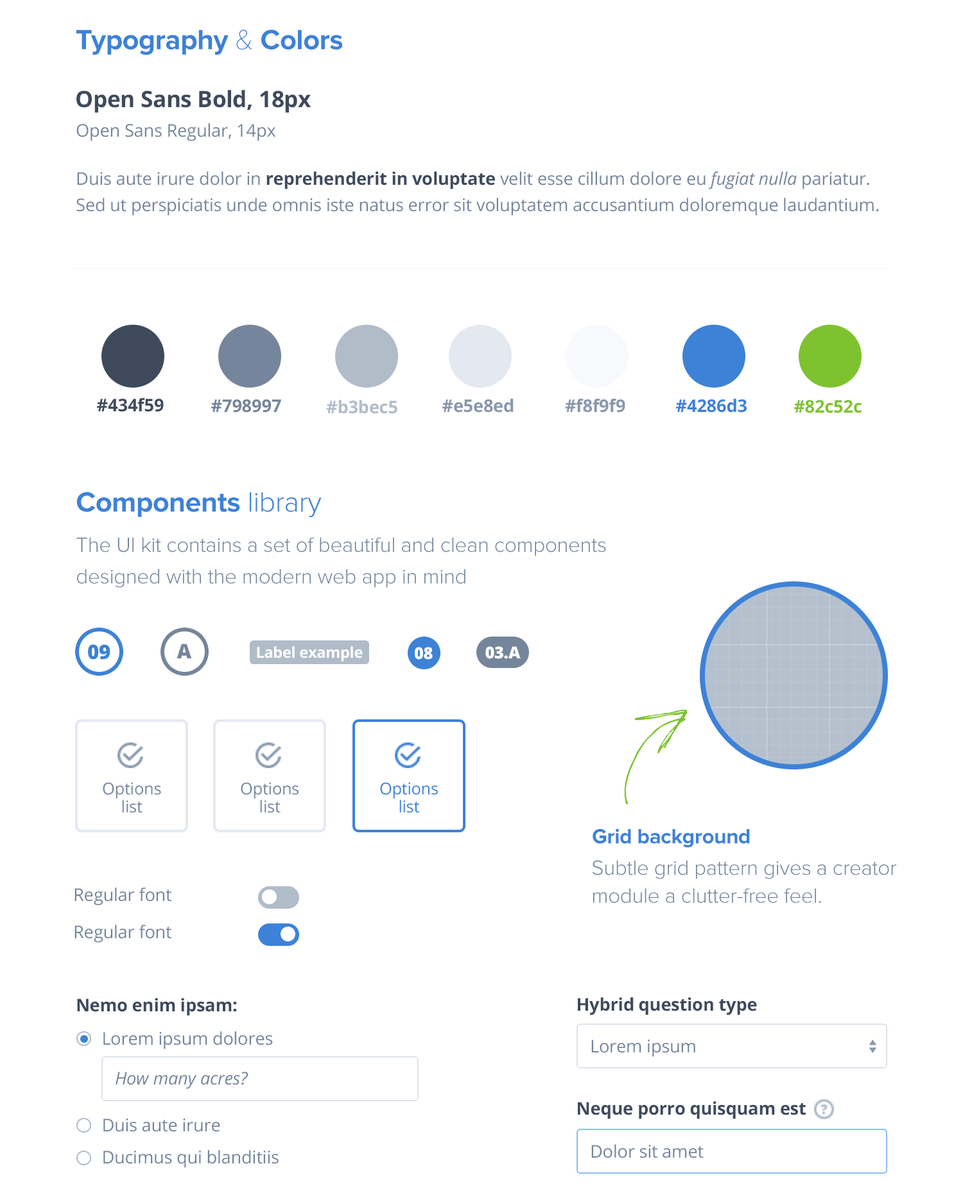 The result of the project is a beautiful, simple app with intuitive interface that facilitates all the duties connected with sales calls and gathering customer data. Would you like to find out more about this design? Check out our Behance profile. Also, you can view other projects delivered by Netguru. Enjoy!
Connexio Talk isn't our only US-based project. Jump in and read about Uscreen, the video distribution platform we've been developing.