Adam is crazy about the color blue, but actually he is a real happy camper who can cheer up everybody. Beyond being a skilled Rubyist and an active member of Poznan Ruby User Group, he knows everything about wireless networks. He enjoys biking, organizing speedy-tourism trips for friends (look out! he is a survival enthusiast!) and playing around with code now and then. You know when you receive mail from him, if all the text is written in lowercase. Lately he doesn't have much time for cooking, but when he does...mmmm, he does it real good! Plus he collects mugs, so if you don't know how to say thank you for a great job…

Adam is crazy about the color blue, but actually he is a real happy camper who can cheer up everybody. Beyond being a skilled Rubyist and an active member of Poznan Ruby User Group, he knows everything about wireless networks. He enjoys biking, organizing speedy-tourism trips for friends (look out! he is a survival enthusiast!) and playing around with code now and then. You know when you receive mail from him, if all the text is written in lowercase. Lately he doesn't have much time for cooking, but when he does...mmmm, he does it real good! Plus he collects mugs, so if you don't know how to say thank you for a great job…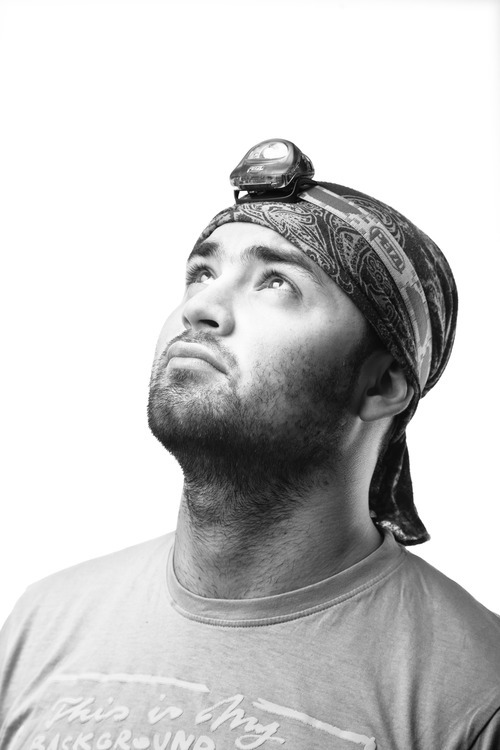 Adam is crazy about the color blue, but actually he is a real happy camper who can cheer up everybody. Beyond being a skilled Rubyist and an active member of Poznan Ruby User Group, he knows everything about wireless networks. He enjoys biking, organizing speedy-tourism trips for friends (look out! he is a survival enthusiast!) and playing around with code now and then. You know when you receive mail from him, if all the text is written in lowercase. Lately he doesn't have much time for cooking, but when he does...mmmm, he does it real good! Plus he collects mugs, so if you don't know how to say thank you for a great job…
Take a peek below to see Adam's fill out questionnaire.
An Early Bird or a Night Owl?
I don't like to get up early - I've stopped using morning alarm a while ago - that's the excellent privilege of my job:) anyway, I need to add 20 min everyday for the startup process. I try to finish my day before 12 pm on weekdays, but usually Friday is the day when I got so many things to do that I'm going to bed few hours later.
What is your greatest extravagance?
most of my things, clothes, shoes, devices are blue. I truly love it. I've even considered changing my last name to "niebieski" which is "blue" in polish, but in the end I've decided to stay with the current one. seriously, blue sky, blue eyes, blue drinks, blue clothes, I like them all. also, I really admire downcast typing, small characters are just more sexy. don't they?
What was the last thing that have surprised you?
living so many years in this world so far, there isn't so many things that would surprise me. however, recently I've been surprised by the fact that so many things in our polish administration can be done online! of course, there are tons of tasks that still require staying in long queues, but a large part of them may be executed from home, which makes me really happy, because I'm getting "i haz sad" face-expression when I see a crowded place with a never ending queue. as a consequence, I usually quit.
Most used gadget?
I was supposed to say - my iphone, but few days ago, around 3pm I realized that my phone's battery died and I didn't even notice the fact - so it seems to be not as crucial for me as I've thought. so, my vote here goes to a pocket swiss army knife by victorinox - it's so practical that I feel a bit helpless without it.
Most used app?
reeeder for rss (mac, ios) - I interact with outer world anytime I want - pictures, texts, stories - all I want is there, waiting for me
sublime - few years ago I couldn't imagine that someone can spend a few hours a day sitting in a text editor. today I'm amazed how people live without it. anyway, sublime is cool
Which words or phrases do you most overuse?
definitely, our polish "no" comes first to my mind
What is your most treasured possession?
I'm rather proud to be a minimalist type, not so much bounded to things, because they come and go. no really not-replaceable things here. but I'm pretty sure that I would be sad if I lost my photo library - there are so many life moments there… yeah, that would be it. that's the one irreplaceable thing for me - photos with memories.
Who are your heroes in real life?
every ambitious person is my hero. if someone doesn't have to do something but does it despite required effort / negative circumstances in order to achieve something - they're my hero.
a real person here would be bear grylls which is a very inspiring person to me, even if you think his tv show "man vs wild" is lame
Who is your technological guru?
a girl or a boy who makes my lips go ":O" when she/he is using VIM
A bike or a beer?
Both! definitely! but - never mixed!
about bikes: I love biking, it's better than any kind of running, not so injurious too. my goal for the closest future -> break 100km distance in a one short-time trip. and if you didn't know yet - bike girls are absolutely the best;)
about beer - that's the kind of alcohol I like: I fell in love with wheat beers, my taste is somewhere in German Bavaria - I hope I will have a chance to visit oktoberfest one year.
What do to value in your co-workers most?
honesty and ability to laugh from themselves - those at first. - "don't take life too seriously; you'll never get out of it alive." then comes the willingness to play with other's people code, open mind and even just a minimal dose of patience to listen other's people problems.
What have you found truly inspiring lately?
in programming - refactoring. maybe not quite lately, but the feeling of passing tests after a big code change is always a win. also, [warning, project placement here] I'm shocked, how netguru did grow in last year! being a part of the team makes me proud and also happy in my life - having a good job is a priority. and yeah, the way we work here inspires me a lot.
Ruby, Python, Java… ?
I didn't have a chance to play with Java a lot, but what I don't like about it - the amount of code needed to do simple things frightens me - without a proper IDE you're out. Python is cool, because it's similar to Ruby, which is my 'weapon of choice' since I've joined netguru
Developing or building up from scratches?
building from scratches! first I'd like to find out what that thing should and then build it myself because of two possibilities:
OMG that shit was written by some drunk people maybe, it needs some sober insight here

OMG that's freaking insane! lots of meta-programming, magic-like impressions ( youtube.com/watch?v=NFQCYpIHLNQ) about each method
I definitely prefer to have the second feeling about the code form the 2 above. when I can clearly understand what's going on in the code, my intentions to build from scratches go away
Which website do you visit everyday?
I don't, seriously - rss is my way to interact with the world, however I'm on facebook pretty often, also I visit instagram a lot. recently I've found devopsreactions.tumblr.com - very usefull, there's so much true stories there.
More geeks soon to come.