How to Achieve Measurable Environmental and Social Impact at the Same Time?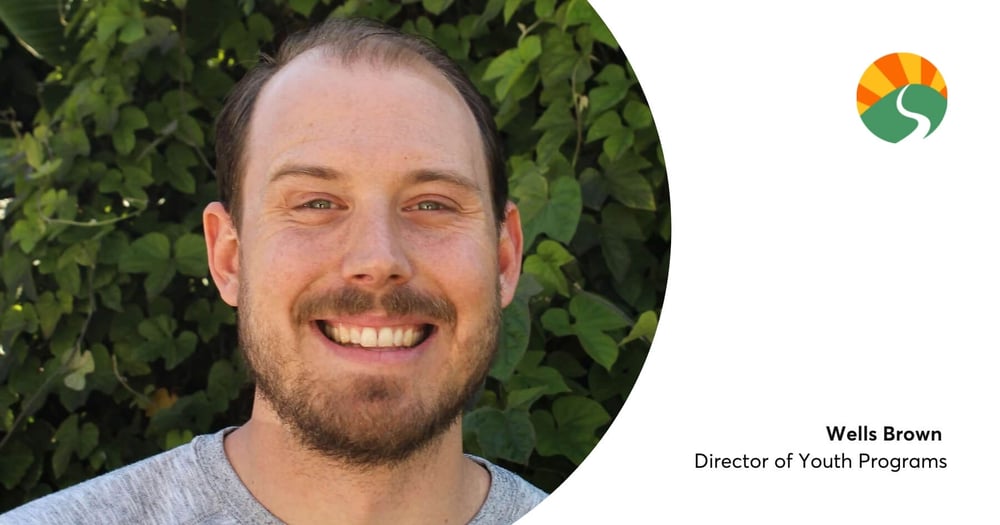 Two of the most pressing issues in the world today are climate change and social inequality. Rising Sun Center for Opportunity, a California-based non-profit, aims to fight both at the same time.
They hire and train young people to make households around Northern California more energy-efficient and provide adults from underprivileged backgrounds with free job training and placement in well-paying jobs in the construction industry. I spoke with Wells Brown, Director of Youth Programs at Rising Sun, about how they manage to achieve measurable environmental and social impact at the same time.
Anna Burtan: How did the organization come to be? What is your mission?
Wells Brown: Rising Sun Center for Opportunity was founded in 1994 as a renewable energy education center. Since 2000 it has served Northern California communities as a green training, employment, and residential energy efficiency organization grounded in equity. From Oakland and Stockton, CA, we create and foster sustainable opportunities for all through two impactful programs:
Climate Careers

is our youth employment program. Each year Climate Careers sets up offices in cities throughout Northern California, hires and trains local youth, and, through those youth, provides no-cost energy and water efficiency services (including the installation of measures such as LED light bulbs and efficient showerheads) to residents throughout the area.

Opportunity Build

provides job training, case management, and job placement support to low-income adults who enter the program with barriers to successful employment. Participants, who pay nothing to participate, gain the skills they need to enter careers in the construction industry.
What has been your inspiration?
The populations that we work with. At Rising Sun we take a participant-centered approach to the programs we run and the offerings we provide through them. We regularly reflect on the success of the process and the areas in which we can improve and better serve our populations. They are the inspiration for why Rising Sun does what we do, and the success that we see through them gives us the drive to keep coming back day after day, year after year.
There are many organizations dealing with the environment and sustainability. What makes you unique?
Two things that make us unique, among others, are:
The Climate Careers program - it trains and employs young adults (ages 15-22) to conduct household energy and water assessments. It is one of the only energy efficiency programs in the country that uses a youth workforce for this type of work. The youth that we serve come from low-income households or other disadvantaging circumstances: first-generation college students, being from single-parent households, foster youth, emancipated minors, having dependents, justice system impacted, being in alternative education programs, opportunity youth, and transgender.
The work that these young people conduct throughout the program is designed to lower electricity and water consumption for individual households, and the work they do is primarily in low-income households who benefit most from lowered utilities bills. On top of this, our youth participants are also given access to paid professional development opportunities, eco literacy workshops, and access to a Youth Development Specialist who will support them in the creation of resumes, cover letters, LinkedIn profiles, and anything else that will help them on their career and/or educational pathway.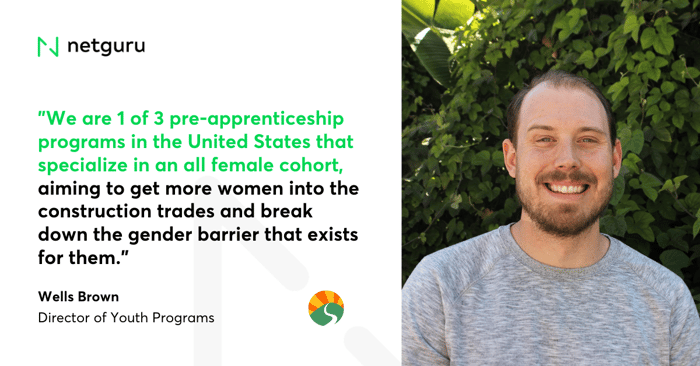 Secondly, Opportunity Build - an industry-certified construction training program, providing a path to union apprenticeship in the skilled trades. The program begins with 9-10 weeks of hands-on training at our Oakland facility and offers 12 months of one-on-one assistance, job placement, and job retention support.
We are 1 of 3 pre-apprenticeship programs in the United States that specialize in an all female cohort, aiming to get more women into the construction trades and break down the gender barrier that exists for them. We also specialize in reentry populations. The intent in working with these populations is to help reduce recidivism rates and break intergenerational cycles of poverty by training and placing our participants in high paying labor union positions with benefits for them and their families.
Who's your target group?
Rising Sun serves priority populations throughout Northern California, including:
Persons experiencing barriers to employment,
Low income youth and adults,
Re-entry populations,
Women,
And system impacted people.
Can you share your plans for the future?
As the COVID-19 pandemic continues, and as marginalized communities fight for equity and inclusion, and indeed their own lives, we at Rising Sun have seen the exacerbation of the vulnerabilities that face all persons, communities, and countries. We have seen how levels of resiliency at the global and hyper local levels are being tested, and we know that we have a role to play in bringing about solutions.
Moving forward we will continue to advocate for, and run, programs that are centered around communities that have historically been marginalized, and we will continue to advocate for systems that put people and the planet first. It is the moments like today that provide us with our fuel to push forward, and to help us evolve our programmatic delivery and offerings in a manner that meets the needs of both tomorrow and now.