Fintech Startups Are Less Aggressive Or... Are They? What I Have Learned While Digging through Hundreds of Earning Calls

ING Groep's CEO Ralph Hamers believes that branding is the weapon against big tech companies
'It is undoubtedly the part of whether clients will see us as their primary bank. If clients start making payments specifically with another party, and basically that is an act of disintermediation, and if they see that party as their most important day-to-day banking provider, you may escape from their mind in terms of your brand as the bank to go to.'

'One thing is that we build our own platforms in a way that clients really, really, really love us. That's why the loved brand is so important, that's why the net promoter scores are so important.'

'On the other side, it's important that you stay connected to third-party platforms as a service and also (...) that while these customers are in the social media or on those other platforms, they think of you if it comes to a financial service. Branding is a core element to fight the BigTechs. If it comes to financial services, the trust element of banks should still help us there. But the point is, that if the BigTechs come in, we're really at a competitive disadvantage because PSD2 is a one-way deal in terms of giving client data, not a two-way deal.'
Fintech names heard on the Street
As the cherry on top, here goes the list of European fintech companies mentioned in earning calls in the last few years. They are not as popular as Amazon; however, it is wise to bear in mind that most of these companies are still only a few years old.
WorldRemit

(4)

- mentioned by TriplePoint Venture Growth as a likely IPO candidate. '(...) and WorldRemit are all very robust companies that have each raised hundreds of millions of equity capital with an average LTV under 7% and an average transaction yield of 16%. More importantly, they continue to raise additional capital. WorldRemit announced the round in Q4 (...), and we believe these are all likely to be IPO candidates for attractive M&A targets in the next couple of years.'
Atom Bank (3) was named one of the UK's most innovative financial services providers three times. All mentions come from Fidelity National Information Services, a strategic technology partner for the digital-only bank.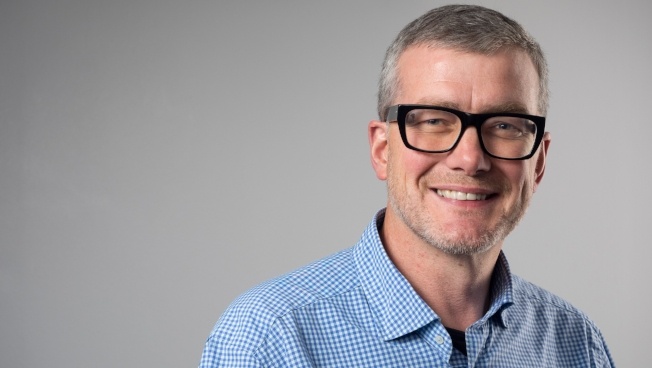 Mark Mullen, CEO of Atom Bank
Klarna (2) - mentioned twice, on both occasions it was referred to in the context of a 'strong partnership.' The first appearance was in Digital River's earning call, back in 2014. The most recent example was being highlighted as a reliable partner by VISA's CEO Al Kelly in 2017.
Revolut (1) - mentioned by its investor, TriplePoint Venture Growth as 'one of Europe's higher profile fintech companies and exceptionally fast-growing digital banking alternative for international individuals and businesses (...)'
Vlad Yatsenko and Nikolay Storonsky, co-founders of Revolut
Smava

(1) - back in 2015, given as an example in reducing their cost per acquisition by approximately 50% (using Marin Software technology).

Transferwise (1) - on Xoom's earning call. The company's CEO was asked about the impact from 'companies like TransferWise and Remitly'. John Kunze responded with 'we'll always have the superior product and be able to compete with any name in the business'. This was back in 2015, the same year Xoom was acquired by PayPal.