From a Corporation to Workplace Individualism - Marta's Story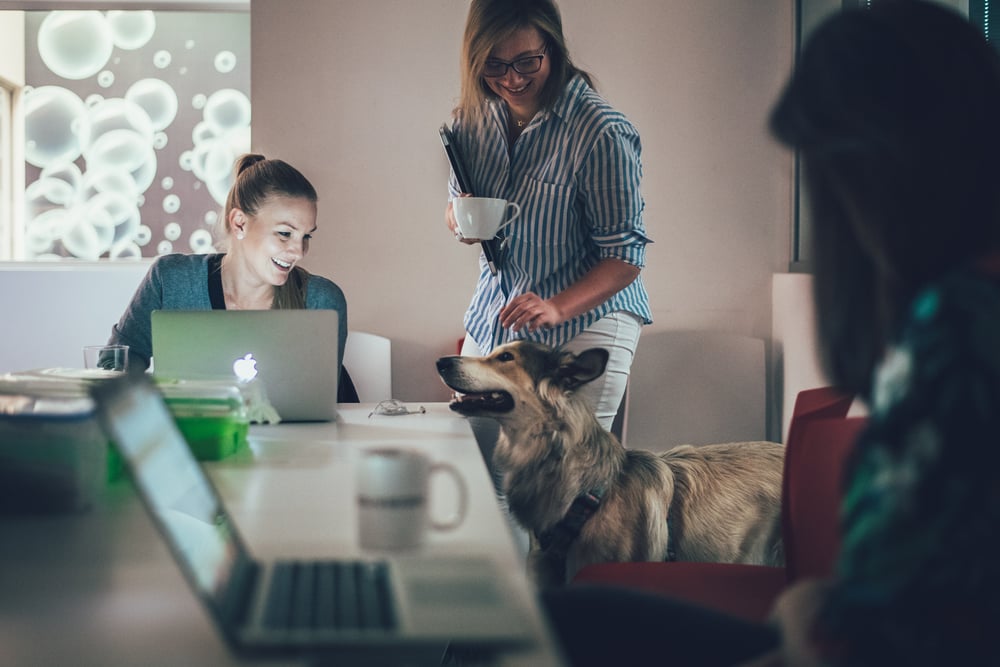 Marta is a member of Netguru's HR team. She coordinates our recruitment efforts and works on employer branding.
She joined Netguru in 2016 and seems to be very tolerant of our crazy antics so far.
We wanted to interview Marta because of her experience of working in large corporations. Below, you'll learn what it's like to work in an organisation where you're only a cog in the machine and how different it is to switch to a company with a flat structure and a lot of freedom.
What did you major in?
Tourism and leisure. Then I did a postgraduate programme in PR. My education has very little to do with my current profession – HR and recruitment. My original plan was to become a PR manager at a hotel. Regardless of my career shifts, I always knew I wanted to work with people.
Can you share any fond memories of your time as a student?
Interdisciplinary programmes (such as the one I studied) have many advantages. I gained knowledge in many fields – from history, culture and art, to geography and languages. As for my fondest memories, they have to be the ones of the people I met at the university and with whom I have stayed friends to this day.
What did you want to be when you were still a child?
A ballerina, then a PE teacher, and a flower shop owner, selling flowers on weekends. After that, I vacillated between becoming a teacher and a police officer.
Later on, as I became aware of all of life's possibilities, it became harder to make a choice. Even the choice regarding what I wanted to study.

What's your employment history?
After university, I worked as a hotel receptionist. Then I found an office job.
I decided that working for a corporation might be a good next step, so I got a job at a large organisation. I knew that working there would give me the experience I needed to work in the field I was interested in. What surprised me was that I really felt like a small cog in the machine.
I didn't feel valued. Neither I felt there was a great career ahead of me. Technically, it was possible to get promoted, but like most corporations, the one I worked at had a quota. Only a certain percentage of people would get a promotion, regardless of how many of them deserved it.
What working at a corporation gives you are stability and safety. They teach you what you need to know to fulfil your duties. And you don't need to worry about losing your job – it was unlikely for anyone to get fired.
Still, I traded that job for a less stable and secure position at Netguru with no hesitation. And I don't regret doing it.
What's the main difference between Netguru and your previous employer?
Here, I feel I have an impact. My decisions and actions matter and my work is valuable. I don't mean that the company would have trouble finding someone else to do my job, just that the difference would be visible.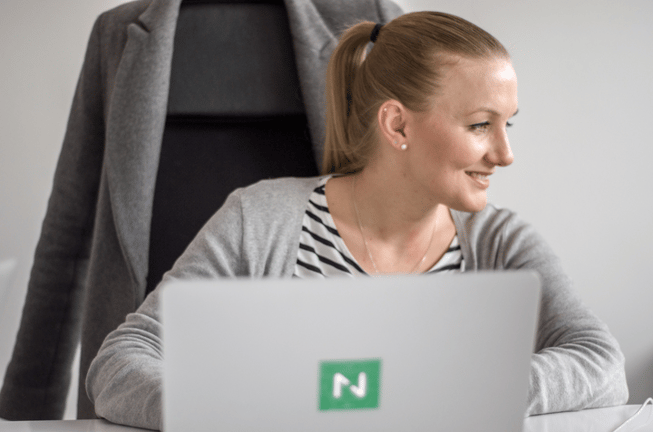 The work itself is stunning. I'm solely responsible for big projects, and I work on them in the way I feel best. I also can count on my leader's, team's, and department head's constant support. We don't do theoretical training here. You join us, get a short intro, and immediately start working. Learning by doing.
What surprised me most at Netguru is the trust. My tasks come with a huge responsibility, but nobody ever tries to control me. If I have an idea on how to make a process better, I just share it, and there's a high chance it'll get implemented – quickly and without a fuss. My opinion matters.
We've got a fast career track. It's easy to develop professionally here and to evolve in the direction in which you want to develop. As you gain skills and experience, you can expect a raise. The things you can read on our website? It's all true.
You feel equal to all your colleagues here. Team leaders and department heads follow the same rules as everybody else, and it's perfectly normal to have coffee with the CEO in the kitchen.
What were the biggest (and most fun!) challenges you faced at Netguru?
From the start, even during my juniorship period, I had my own recruitment process – which was successful, by the way. We recruited a fantastic office coordinator. I still feel proud when I hear positive feedback on her performance.
The second biggest project was recruiting the leader of our Business Development team. This was an extremely responsible task, since our sales specialists have a massive influence on the company as a whole. I did it, though. We're happy with the person we recruited.
I was also responsible for organising a webinar for RoR developers – during my first month at Netguru! At first, there wasn't much interest, but I didn't feel like I failed: my leader and department head told me that now we know what doesn't work and what we can do to make it better. The next attempt was much more successful and led to the ongoing series of our Digital Forum webinars.
What are the most valuable things you learned here and what else do you hope to learn?
Most of what I know about recruitment and employer branding - and it's all practical knowledge. Also, now I know how the IT world works. It's a wonderful world, but you need to get used to it.
I learned to speak about my ideas openly and realised that assertiveness is extremely beneficial to good cooperation. Also, receiving feedback is a good thing. It's always a positive thing in that it helps you improve and become better at your job.
I've also learned that I have the right to do what I enjoy. There's nothing wrong with telling people "I don't want to work on this, it's not for me" or "I have no ideas on how to do this". My leader will talk to me and either help me out or give the task to someone else. It's okay to admit weakness. Everybody is weak every now and then. It doesn't mean I'm a bad worker, just that I still have room to grow and that I shouldn't do every job under the sun.
Finally, I can now attest to the fact that working from home and lounging about in pyjamas all day can be more efficient than sitting in an office.
Is autonomy in the workplace important? Do you believe in learning from mistakes at work?
Totally. It's among the most important workplace values. Autonomy means room to grow. Its lack really limits what we can do and who we can become.
As for making mistakes: everybody at Netguru has a few stories about huge screw-ups. These stories get told eagerly and often. They have the extra value of teaching others based on your mistakes. We are allowed to make wrong choices, which means we aren't afraid to act when the situation calls for it. Better to ask for forgiveness than permission, as the saying goes.
What's your biggest personal achievement? It doesn't have to be related to your work :)
This is going to sound so fake, but my greatest pride is working at Netguru and of the fact that I wasn't afraid to give up a job that was easy and convenient. I applied here twice because I knew I really wanted to work here – and I got what I wanted.
My personal and social life always brought me a lot of satisfaction. Since joining Netguru, I'm also happy with my professional life. I decided I would not be unhappy at work, and here I am.
I love the fact that I can stay at the office a little longer when I have the time and am in the right mindset, then leave earlier on a bad day. Work-life balance is achieved through flexibility. This freedom allows you to enjoy your work, as you don't feel forced to do anything.
Do you feel like you get to live the life you want to live, working here?
Yes, I honestly do.
Would you like to give any advice to people like you, wishing to leave the corporate lifestyle?
First and foremost, be aware that a corporation is not your only choice and there are many other great options, and the number grows with each year. These other options give you more possibilities, in a sense, because they give you greater control over your professional development. If you like the sound of flexible working hours, a lot of autonomy, and managing the way you work yourself, check out the IT industry.
Secondly, you need to have the courage to move outside your comfort zone and leave a company at which you feel secure. But it's worth it. You could work from a beach, in sweatpants or pyjamas, or from 3 pm until 10 pm. This is achievable right now. Awesome employers are out there, and you just need to approach them with the right attitude.
You don't need corporate experience to join Netguru, so for all the new graduates out there: learn from my example and start your career by doing what you love.