5 Tips for Hiring Top Node.Js Developers

Chances are that if you are reading this article, you already know that you want and need to hire top Node.js developers.

Maybe you are following in the steps of Airbnb, Linkedin or NASA, the same as many smaller companies or startups do. Or perhaps you fell in love with Javascript, and to make that love is real, you have decided to use Node.js.

But don't worry if you don't have a clue why you should consider using Node.js for your next project. Here is a list of a few comprehensive blog posts about this Javascript run-time environment to help you decide:

And if you already know that the Node.js is an excellent choice, let's take a look at the subject of finding and hiring the top people to execute your idea. Following the five tips you can see below will help you do that.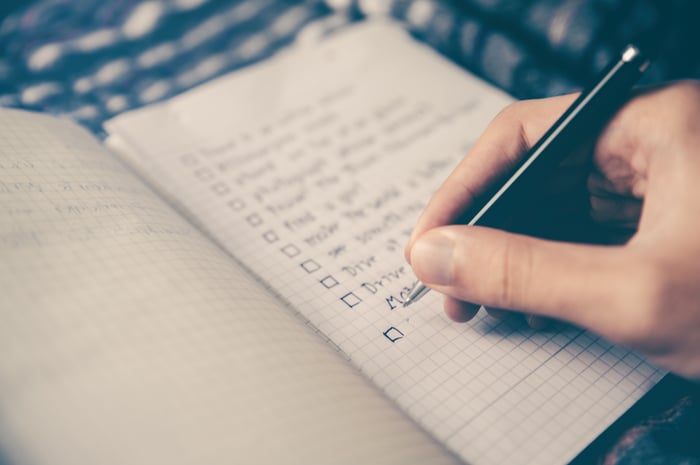 Tip #1: Specify your needs
Be as clear and specific as possible while describing your own vision of your future application. It will help you to create a list of requirements that will narrow your search to only these developers that have an adequate set of skills. Also, remember about the importance of experience.
That set of skills of Node.js developers should include:
familiarity with Agile and Scrum methodologies

knowledge of such processes as Continuous Integration or Code Review

ability to write unit and integration tests

understanding of front end technologies

efficiency in writing code

solid experience of working with Git and GitHub

familiarity with your product niche - some developers tend to do e-commerce, while others shine in fintech. The team being personally interested in whatever they are building is hugely beneficial
Not to mention such things as working with relational and/or noSQL databases, asynchronous programming, excellent grasp of Javascript, HTML and CSS. The list of such requirements may be bigger or smaller - it depends on what exactly you need and want.
Tip #2: Find a perfect solution
You have (almost) perfectly outlined the idea and a the budget for its development. Now it's time to look for Node.js developers who will be worth your money. There are four main options you can consider:
in-house employees

freelancers

development consulting agency

using one of the online app building tools
At first glance, hiring in-house employees sounds like a great idea, right? Someone will always be in the office in case you would like to discuss some doubts or new ideas, and it's definitely an advantage of such a solution. And not everyone is prepared for working remotely, which requires a lot of self-discipline, as well as a solid ability to collaborate with other people working in the project.
Hiring new employees is a risky and costly step. You will have to bring other experts on board, like a project manager or a quality assurance specialist, not to mention the need for bigger space and brand-new office equipment.
Another thing to consider? It's time-consuming and, because of that, it's impossible to start the project fast. And if speed is your number one priority, ask yourself how long you can wait until the recruitment part is over.
The job market for IT professionals is highly competitive. It is far from ideal for the hiring party, as it is hardly possible to find the right talent if operating under time constraints. Securing a hire is just the beginning of the process, as building a proper organisational and product delivery culture is a difficult task, taking precious resources away from the product itself.
If it doesn't discourage you, there is another question worth answering: what about your Node.js expertise? Are you prepared to interview specialists for that matter to choose the best ones from all of them?
To help you make the final decision, let's compare hiring an in-house team to trusting a development consulting agency. Both options have pros and cons, risks and benefits. But if you know what's the most important to you, and the differences between both options, it should be easier to choose.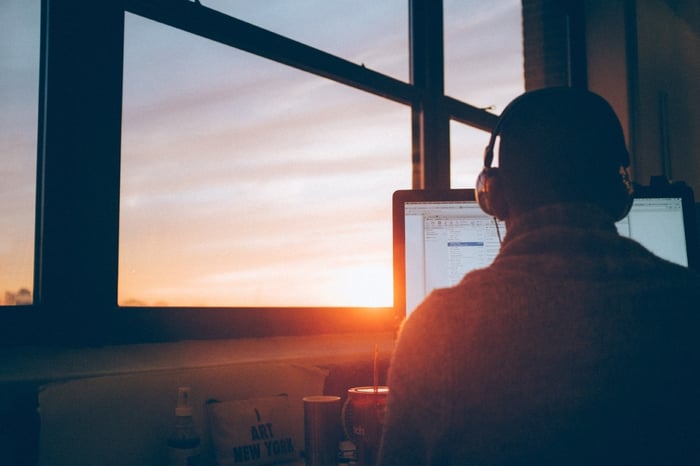 Hiring freelancers vs hiring a development consulting agency
Money is an important factor while making a decision, but is it the most important one? Let's consider the cost from two perspectives - short term and long term.
In the short term, it's evident that the services of a freelancer will be cheaper. But what about the long term? Let's say that you want to add one or two more features to your application. A freelancer will look for new opportunities once his job is finished. This means that you will have to find and hire someone else.
In contrast, hiring a development consulting agency may be more expensive in the beginning, but in return you receive a guarantee that they will build you a high-quality application that will work as it should. They will also be fully capable of maintaining it after the initial development phase, making any required changes much faster (saving you time on both looking for someone to implement them and on the development itself, as it's highly probable they can put the same developers who worked with you initially on your project again).
Now, let's talk about skills and experience. In the beginning, it may be quite easy to find a freelancer to build a particular application based on a specification. But what if you would like to enhance it in the future? Or to change the whole idea overnight?
Freelancers usually have a set of specific skills that cover one particular area, while an agency has a group of professionals skilled in various fields. These experts stay up to date with the changes and developments in their technologies, and will be able to fit brand-new solutions to your needs. Brainstorming is also a panacea for deadlocks and blockers: borrowing from the solutions others have successfully used and having them within an arm's reach for clarification expedites the process of "unblocking" a great deal. While freelancers work alone and don't have strong support, an agency team consists of project managers and QA specialists who improve the quality of the final product. This allows the agency to apply many good programming practices in their work - things such as code-review, code quality guidelines, and proper testing are much harder to achieve when working with a freelancer.
The last difference is the development process. In a software company, it's fundamental to have such a process outlined and tested. It allows meeting deadlines and delivering a fully functioning product. It usually means working in sprints - 1-4 week periods after which the progress is presented to and consulted with all the product stakeholders. This limits the possibility of misunderstandings and vision-scattering, a situation in which the team develops a solution different than the one the requester had in mind. Timely updates also mean more time for tweaks and idea validation.
Tip #3: Before hiring Node.js developers, check their previous work
If you know exactly what you want to build, make sure to ask the freelancers or the development consultancy you want to work with if they have done anything similar to it. If they haven't, check out their website, their previous projects, and clients. Additionally, you can ask them if they can show you written recommendations.
Tip #4: Interview Node.js developers
Well, that part may be challenging if you don't have sufficient knowledge of Node.js. In such a case, you must bring along a technical expert who will conduct an interview by asking problem-solving questions.
The next step? A pair programming task, if you have anyone aboard that can lead such a meeting. It will show not only technical skills, but also communication and collaboration skills od Node.js developers, that are just as important.
Node.js and the whole of JavaScript are evolving quickly. A professional in the area will be able to discuss most of the recent trends and likely have an opinion on them. Since there are very few constraints in terms of JavaScript features you can use inside of Node (versus the browsers), it's a great idea to check if your candidates know the latest additions or exciting things coming in the future - the EcmaScript standard for the year should be the guiding principle here.
Tip #5: Test Node.js developers' technical skills in battle
If it's not enough for you to choose who to hire, check their skills in the battlefield. Involve them in an ongoing project, or assign them to a particular task or mini-project. It will show you how they work and if they are able to meet deadlines.
If operating under time constraints, it's a good idea to check how Node.js developers would approach a problem you have already solved. They might be able to foresee the issues you've dealt with already and suggest solutions which will be a testament to their business acumen and understanding of the projects' needs.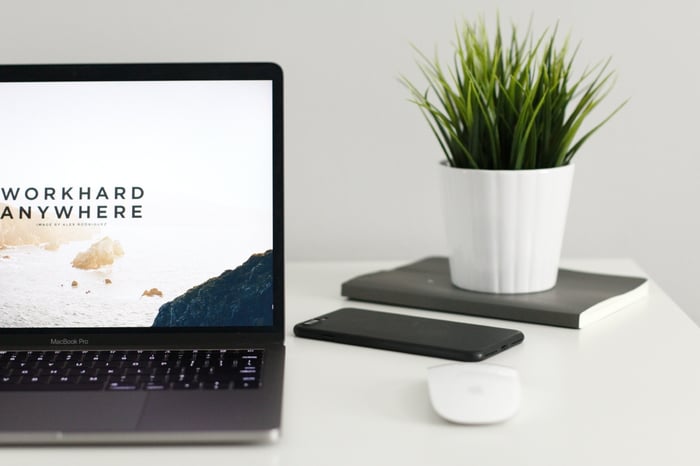 Skills apart from coding you should look for before hiring a Node.js developer
There is no doubt that technical skills are crucial for a developer or team to be a good fit for your project, but are they enough? Let's find an analogy somewhere else - for instance, in team sports.
Imagine a world-class basketball player, who has skills better than everyone else. At the same time, he is egocentric and selfish, and he always wants to be the biggest star on the court. He trains alone, plays alone, and spends time alone. He is not invited to Sunday grill parties by the other team members, but he doesn't care at all.
Does he have high skills? Definitely. But is he a great team player that helps to build a stronger team spirit? I guess not.
To avoid such a situation, whether you are hiring a basketball player or a Node.js developer, make sure that - apart from technical skills - he or she has:
High communication skills. And I'm not talking about communicating with a computer. It may not be obvious, but interacting with other team members or client is a vital part of the job. It helps the freelancer or the team understand your requirements and avoid losing time and money.
Problem-solving ability. It's essential, because problems will appear sooner or later. And solving them effectively and quickly is a trademark of a good developer.
A desire to develop skills. Being a developer is like a never-ending journey. And if the developer stops expanding his powers, he won't get anywhere.
Proactive mindset - being open about the reservations and comments they might have about the suggested solutions. They should be comfortable with coming forward with ideas and enhancements as well.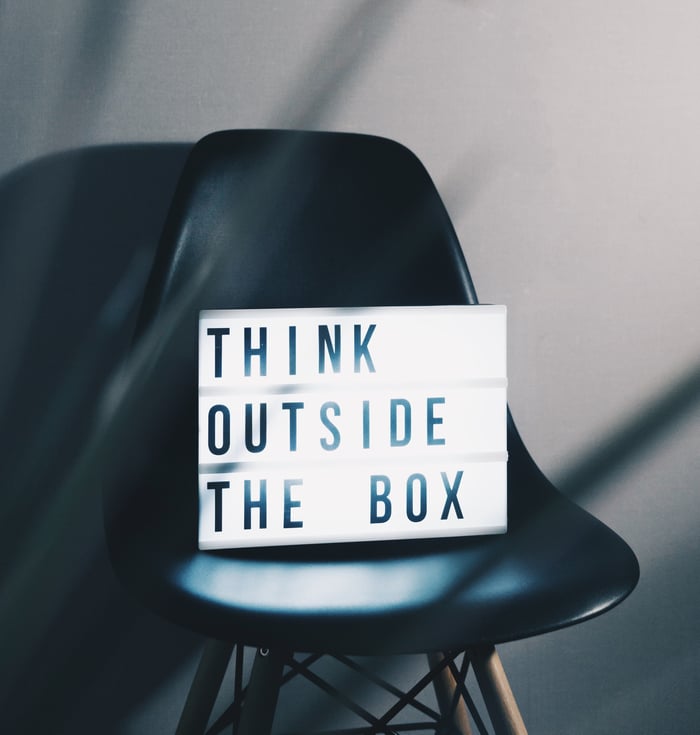 Summary
Be aware that it won't be as easy as you might expect.
Of course, finding the right people or making a business-related decision may get easier in time, but usually you will have doubts. Articles like the one you have just read are meant to be like a signpost showing you the right direction.
To make sure you're heading in the right direction, follow this short cheat sheet:
Thoroughly describe what you want and need. It may take some time, but it will pay off with saved time and money.

Consider the pros and cons of hiring an in-house team, freelancers or a consultancy.

Check what they have done in the past and what you can expect of them.

Conduct interviews with Node.js developers to check if you are on the same page, and make sure that they understand you, your needs, and your requirements.

Test Node.js developers by involving them in an ongoing project or giving them a specific task.