Hiring a UX Designer: Overcoming Doubts and Finding the Right Fit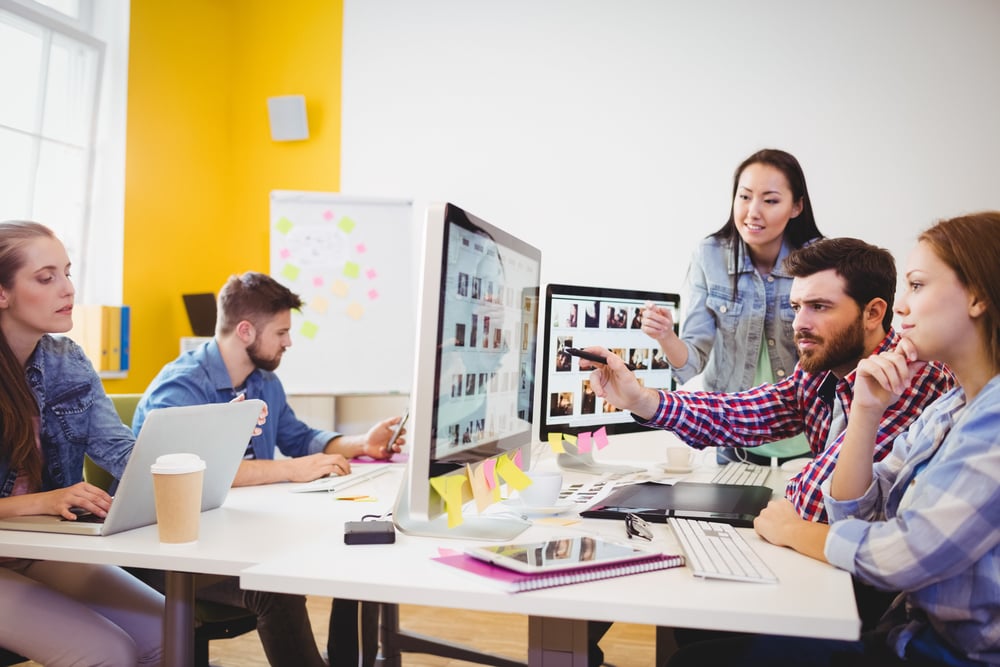 You've been considering hiring a UX designer but something keeps holding you back? Don't worry, you've come to the right place. This article dispels common doubts and misconceptions about hiring a UX designer and will help you understand how to find the best person for the job.
The experience of hiring designers is a little bit different to that of buying software services or hiring, say, programmers. Apart from actual expertise and technical skills, you need to look for someone who beams with trust, empathy, and responsiveness. This is not necessarily easy to find between people who are meeting for the first time. You may also have many bothering questions that will overshadow your impressions:
"What can I expect for the money I spend?"
"How do I find the perfect UX designer for my product?"
No matter if your company has come across a design problem you can't solve on your own, or you simply want a fresh look at certain things, hiring an expert will save your time and money (and probably some gray hair) in the end. Let's demystify some common issues with hiring UX designers.
Why hire a UX designer at all?
The reason to hire a UX designer is simply because their expertise can have a significant positive impact on your product and ultimately benefit your business. It's more effective than trying to do it yourself.
UX designers possess a variety of techniques and resources to identify and solve complex product issues. Their contribution extends beyond basic information architecture and wireframes.
In fact, the decision to work with a UX designer is only a starting point in the long process of building so-called UX maturity. It's a framework developed by Jakob Nielsen, an unquestionable authority in the area of UX design, that distinguishes several stages of design advancements in your company:
Absent: UX is ignored or nonexistent.
Limited: UX work is rare, done randomly, and not treated seriously.
Emergent: The UX work is functional and promising but done inconsistently and inefficiently.
Structured: the UX-related methodology is widespread but lacking effectiveness and efficiency in particular areas.
Integrated: UX work is comprehensive, effective, and pervasive.
User-driven: Dedication to UX at all levels leads to deep insights and exceptional outcomes.
Now you realize there's plenty of work to do in terms of user experience design in any digital product.
Let's go through a set of questions you might worry about when looking for an ideal candidate, but may lack the opportunity or courage to ask directly.
How to hire a UX designer: not so frequently asked questions
Let us now address some less frequently asked questions that could facilitate the process of hiring a UX designer.
Is there a way to predict the outcome of a UX designer's work?
Individuals who engage designers for their services usually bear responsibility for the outcomes of the project, whether it is to their organization or investors. At the start of the project, it is important to have a discussion to agree on the extent of your involvement, set unambiguous objectives, and ensure they are explicitly stated in the contractual agreement.
I'll spare you the "never sign anything you're not sure of" advice. There are many ways to contract and track design work: lump sum, monthly payments or time and material. For each type, there are tools out there to help you sustain transparency and safety. A transparently written contract with specified outcomes is a good place to start.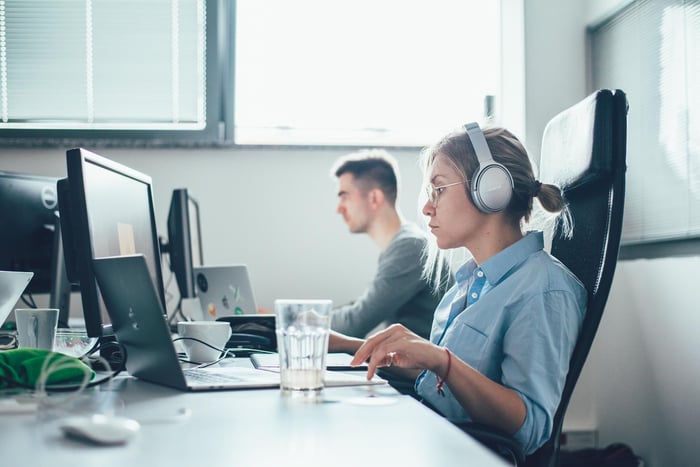 By clearly expressing your expectations, ensuring effective communication and adequate preparation, a hired user experience designer can help meet those expectations.
While it is reasonable to seek guidance from a UX designer, the responsibility for achieving the goals ultimately lies with you. A competent UX designer should ask pertinent questions about your business, product, and customers, and their responsibility is to present and elucidate the design project requirements.
Is the expense of design work greater than the worth it provides to the project?
If you're a numbers person, let me quote some. According to an extensive report issued by Amazon Web Services, 35% of business revenue is left on the table because of bad user experience in ecommerce. The same report includes an expert quote, Justin Mifsud, the founder of Usability Geek that leaves no doubt about the impact of user experience on the profit your product can generate:
88% of online consumers are less likely to return to a site after a bad experience.
The truth is that more and more companies invest in design nowadays, simply because it's profitable, and the numbers prove it. Nevertheless you should always consider your business needs individually, in your own context and situation.
While it is possible to create your own user experience design, hiring a UX designer can provide valuable know-how and make it a reasonable investment for your business. Product designers have deep domain knowledge that helps to create optimized, usable, and accessible designs. Besides, designers do their job faster and more efficiently than someone who is not trained in the field, which saves your time and effort.
Hiring a UX designer will pay off in two ways. Firstly, you can protect yourself from making rookie design mistakes that will affect your final product in the long run. Secondly, you can implement a human centered design approach that requires specific skills and knowledge.
Take accessibility, for example. It has become an essential element in today's product design, requiring expert input and proper execution. It creates a more inclusive experience and results in a product that will appeal to a larger user base. As a result, it will help you achieve business goals and set your product up for further success.
How long will it take to see the first results?
When design work is done there is an implementation process, which can take months before see your product in massive action. That is why a recommended part of the design process should be usability tests with real users before spending time and money on implementation. It is a great way to see the results of the design work within several days.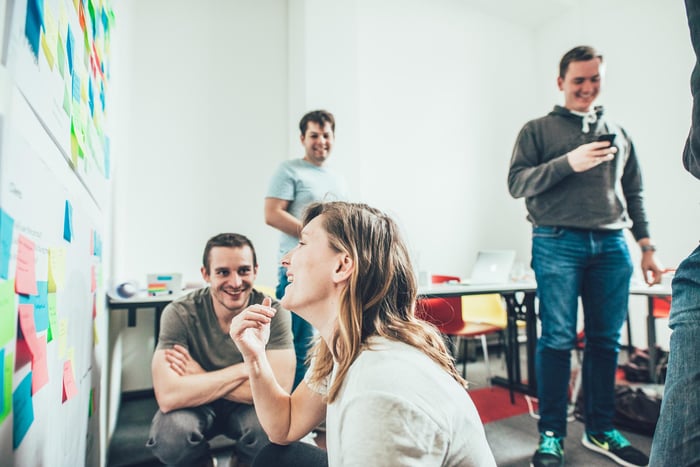 Do you fear that the designer will work slowly and you will end up paying more for "wrong failed designs" than for time spent on your project? The more information you give, the greater the chance that things will head in the right direction from the very beginning. Get to know your designer's process and its timing.
Most things regarding the design process are measurable. Believe me, every experienced designer can give rough estimates, at the very least. And yes, prepare yourself to pay for failed attempts to solve your problems.
How do I measure the success of the completed design?
UX design metrics play a vital role in evaluating how well a product meets user needs and expectations. Unfortunately, many projects don't have the chance to apply these metrics due to factors like budget, time, and project type. But once used, they offer valuable insights into user behavior and can help improve the overall user experience.
By tracking metrics like time spent using the product, feature usage, activation rate, and stickiness, you can see how your design choices impact user engagement. Metrics are crucial once your product is released, and they provide both quantitative and qualitative data to help you fine-tune your design.
Even though good design work can often be measured with reliable metrics, there's no universal recipe for success. However, by understanding user behavior and focusing on both business-related and engagement-related metrics, you can create better products that resonate with your target audience.
If there is no sane formula for predicting profits from design work, how do you conquer your fear of the unknown? There are several ways to take necessary initiative in collaborating with your UX designer and ensure positive outcome:
Prioritize and start from the features that will bring the most value to your investment.
Clearly define your goals, focuse on the most important aspects of the project, and ensure that the design work is aligned with them. The designer will follow your input and business needs.
Always be transparent with your designer about the budget. Together, you can find the most cost-effective solutions that still meet your needs.
Make sure to test in the early stages to catch any issues early on. This will prevent costly rework later on in the project. You'll learn more about testing and research in the next sections of this article.
Can the UX designer collaborate effectively with my current team?
The secret sauce that great UX designers use to enhance their work is a unique combination of expertise, soft skills, and collaboration skills, topped with curiosity and creativity.
Overall, the designer's personality must be compatible with the company culture, values, and product area. Once you hire a good match for your company and see their first output, you will likely wonder how you conducted business without them.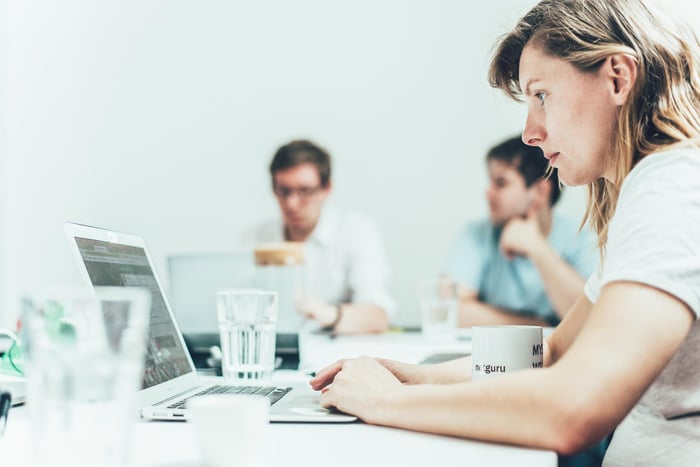 I believe it is the responsibility of the designer to instruct clients who lack experience or feel confused about the objective, significance, and sequence of the design process. A UX designer should clarify the feedback they anticipate from you. If you encounter difficulties comprehending the situation or the course of action, it is always advisable to ask questions and expect a response.
Can the UX designer adapt to changing requirements or feedback during the course of the design process?
In fact, the ability to be flexible and adaptable is a crucial skill for product, UX, and UI designers. It is a designer's role to gather feedback from you and the users to make further changes.
As a client, your role is to give new requirements or feedback correctly, and as soon as possible. To adapt a designer should have strong communication and collaboration skills so that they are on the same page with both stakeholders and other team members.
Who should I hire: UX designer or UI designer?
Many misunderstandings may arise when you come with the wrong task to the wrong kind of specialist. It is crucial to know what kind of design professional fits your needs the best. Luckily, there's a designer for almost every market demand.
UI designers are the ones with graphic design skills, responsible for the way your user interface looks. They're the ones who help pick the color scheme, fonts, graphics, and other visual elements that will capture users' attention and make the product more enjoyable.
UX designers are the ones who ensure your digital product solves real problems your users encounter, and does so in an intuitive, unobtrusive way within the best practices in usability. If you need someone to figure out how users interact with your product and achieve their goals, a user experience designer will give you the right deliverables: personas and customer journeys.
How do UX designers work
It's safe to say that each has their own working flow and process. Although every UX designer has the right to have a unique approach to the problem, you have every right to know what will happen for the money you pay. Here are a few landmark steps of the design process that take from a ton of question marks to a desired result.
This workflow, called design thinking, is common to most creative processes in different variations. The design thinking stages can happen in any order, sometimes even at the same time or in multiple iterations. They're more like different parts of a project than strict, linear steps. No matter where you're at, don't forget that your input is required at all stages.
Research
Research and discovery are foundations for later success. You can conduct research based on both quantitative (numbers) and qualitative data (individual input from subjects). In UX design teams, you will either see a user experience designer conducting research or independent UX researchers, depending on the budget. Every professional UX designer should be capable of conducting their own research.
Many UX designers observe that clients have a tendency to rush into the ideation and solution generation phases without proper research. When things are done this way, the cycle can produce unreliable outcomes that will be difficult to correct if the product doesn't achieve the expected business performance.
Definition
In the design thinking process, it's super important to clearly define the problem you're trying to solve with your product. This can be a bit tricky, but it's essential for guiding the work of your UX designer and making sure your team is headed in the right direction. Thanks to insights from the research stage, where you've observed your users, you can create a solid problem statement.
Having a well-defined problem statement brings focus and clarity to your project. This definition sets the stage for the ideation process, where you'll generate ideas to address the issue.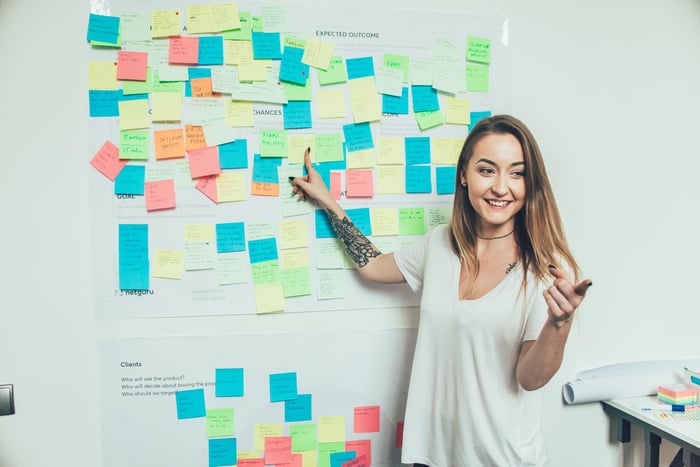 Ideation
Often, the outcome of a design project may appear obvious. However, in reality, the best solution only becomes apparent once it has been discovered, and the ideation stage is all about brainstorming and generating multiple ideas. Quality is not a concern at this point; the objective is to generate as many ideas as possible. This approach is an excellent way to challenge assumptions and explore new possibilities.
There are numerous methods to approach ideation, and it can assist with a variety of design challenges, whether they are significant or minor. The primary objective is to stimulate creativity.
Prototyping
In the design thinking process, the prototyping stage is all about bringing your ideas to life with tangible models, so you can evaluate them more effectively. This way, you can figure out if something isn't working before you invest too much time or money in it. Like Tim Brown from IDEO says:
Prototyping helps us avoid costly mistakes and speeds up the process.
There are two main types of prototypes: low-fidelity and high-fidelity. Low-fi prototypes are simple, often using basic materials and just a few features. They're quick and easy to make, and they help you visualize your ideas. High-fi prototypes, on the other hand, look and function more like the final product. They might be models built in Figma and Invision. These prototypes give you a better sense of how the end product will work and feel.
Usability testing
When you've got a prototype ready, it's tempting to jump straight into the final build of your website or app. But hold on — UX design is also making sure that your solution will work best in the environment for which it's designed. UX designers strive to create designs that are intuitive and easy to use for a broad range of users, including those with different levels of technical expertise or physical abilities. Get real users to try out your design and see what works and what doesn't.
Usability tests show you how users interact with your design and whether they can complete tasks successfully. You'll also learn how they feel while using it and discover any problems that need fixing. Keep testing and refining your design based on the feedback you get and remember, launching your project is just the beginning.
After a product release, continue with ongoing A/B testing to assess the impact of changes on user retention, performance indicators, and ultimately, revenue generation. Continuous evaluation ensures that the updates are effective and deliver the desired outcomes for both users and the business.
Improvements
After refining your product design solutions to perfection and completing the initial version, you may feel inclined to stop working on the user experience design and call it a day. However, the truth is that you have only just begun. In software design and development, there is no such thing as a final version. There is always room for improvement, the introduction of new solutions, or the identification of new problems to solve.
UX design process at Netguru: possible variations
Design thinking serves UX designers as a high-level framework that allows for multiple variations. Let me give you two examples of such processes we commonly perform at Netguru.
One option is to perform a Product Design Sprint that clarifies the actual business background, main goals, and possible issues. It's a four-week process that aims to form a digital product scope, validation plan, and prototype crucial features.
The workshop usually includes three steps:
Preparation
Workshops
Creating deliverables (e.g. prototyping selected screens, and recommendations).
By picking the best tools and templates for the design sprint, a user experience designer gives you great fundamentals for fruitful collaboration.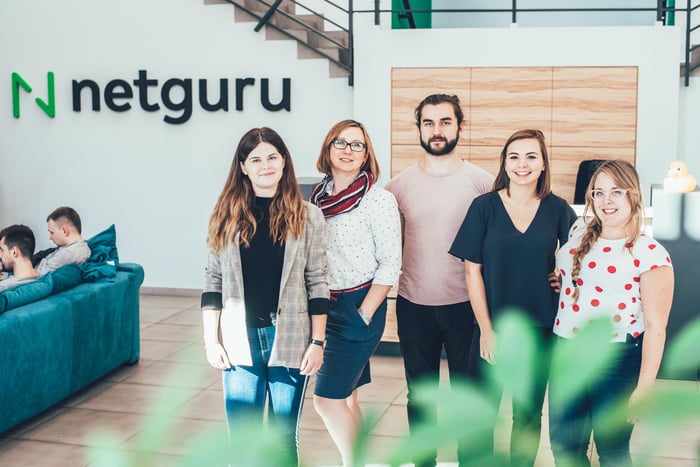 Netguru employs Lean Scoping as an alternative design process, which takes one week to complete and involves two days of online workshops. This method produces an MVP scope (or Version 1), a high-level product backlog, a roadmap, a timeline, team setup, assumptions, risks, and dependencies.
In the meantime, you can contribute to the process by providing examples of UX designs that you like or expect, for any reason - just be prepared to explain your point of view. This is an initial step to clarify your requirements and ensure that the process proceeds as smoothly as possible. Write down your needs, discuss them internally, take a break, and then seek expert assistance.
Functional design vs. beautiful design
Is beautiful design the same thing as functional design? No.
Can design be both functional and beautiful? Yes.
There can be a big difference between beautiful design and functional design. It's best to have both, but in some cases, a strong bias towards aesthetics can be misleading. Especially when it's hard for you to take a step back and leave your personal taste aside.
We all want our products to be aesthetically pleasing, but when it's the only common ground between you and your UX designer, be careful not to overlook other, more important aspects of the product. A successful product must be functional and comprehensible to its user. The truth is that well-designed products serve their purpose regardless of whether they follow current design trends or not.
Debunking the myths: Designers are not wizards
If you sometimes imagine designers as wizardly geeks with magic wands, let me tell you one thing: designers are not wizards. They don't perform magic, even though it might seem so to non-designers. Their unique problem-solving skills have solid foundations in the real world. As with any other IT job, it takes a perfect combination of technical expertise and soft skills to make a fine designer.
Common misconceptions come from misunderstanding what it takes to design solutions to complex problems and what the design process looks like. If you're willing to take digital design seriously and trust the UX designer at your service, there's nothing to fear. Don't overthink, don't hesitate, always ask questions, and make sure you feel at ease when talking to a designer on your product team.