Hottest Places, Incubators, Communities In London Startup Scene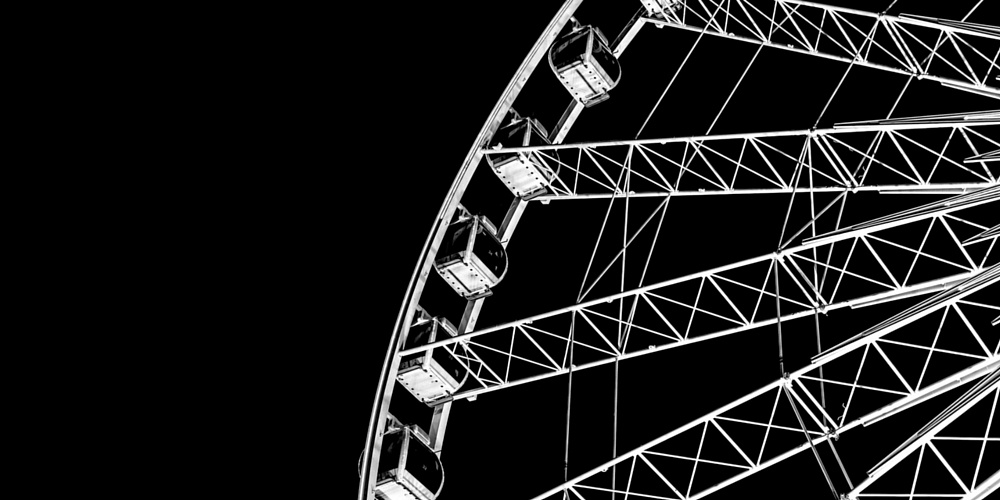 London. Home to red buses, black taxis, and one of the most inspiring and exciting hubs for tech startups and innovation the world has to offer.
Check out this ultimate directory of startup venues every London startup mind should know.
Tech City's Humble Beginnings
It hasn't always been this way, mind you. As recently as 2010, total investment in London tech firms for the whole year was a rather pitiful £10 million. But it didn't take long for all that to change. As reported in City AM, in 2015 that figure had skyrocketed to nearly half a billion.
With firm backing from the UK Prime Minister David Cameron and London Mayor Boris Johnson, who together launched the Tech City Initiative in 2010, London has since cemented its position as "the most important tech hub in Europe", as is proudly flouted in a London.Gov.Uk press release.
Since the launch of the Tech City programme, London's digital technology sector has grown by an enormous 46%, and employs nearly 200,000 people.
With so much activity, investment and innovation, it's no surprise that business owners are looking to London's tech scene for the people that will be able to realise their ideas and/or grow their existing product into the next big thing.
But, where does one go, exactly, to find these people? Not long ago I penned a blog directing entrepreneurs to the 'Top London Tech Business Events You Can't Miss in 2016', and this time I want to extend this directory by giving to you the lowdown on some of the most important communities, resources, accelerator programmes and meetups that only take place in London.
Frequent these gatherings – either online or in person – and you'll soon find the fellow entrepreneurs you're looking for to innovate your business ideas ready for the digital future.
Resources and Communities
Keeping up to date on what's happening in the London tech scene is a must for all entrepreneurs looking to benefit from what's going on there. Here's a list of information resources and communities you should familiarise yourself with.
London TechHub
An international network of tech entrepreneurs meeting together in physical spaces to work with and learn from one another.
Tech City News
The leading resource of tech news, information and events that take place in London and elsewhere in the UK.
London Startup Digest
A digest keeping you up to date with all the latest tech news and upcoming tech events in London.
Tech London
An online resource and guide to tech startup events, news and jobs, supported by the Mayor of London.
UP London
With over 100,000 community members, UP London is a thriving network of support and resources for entrepreneurs, driven by volunteers with a global reach.
Website: up.co/communities/uk/london
Angel News
A news service for investors and entrepreneurs looking to expand in London.
Oxygen Startups
A resource that delivers events and programmes for startups as they embark on their entrepreneurial journey.
Meetups
Meetups are small organised events for the tech community to get together in person and share ideas, learn from one another and have a bit of (industry-oriented) fun together. Business owners looking for tech talent will find lots of it at some of London's most buzzing meetups.
3Beards
An events company that works to support and grow the startup community through the organisation of meetups.
Don't Pitch Me Bro
You can book a ticket to this meetup through 3Beards (see above) or simply follow this link – Don't Pitch Me Bro. This event is for people to pitch to their peers, though, importantly, the feedback will be about the product and not concern how well the product was pitched.
Silicon Drinkabout London
Another event by 3Beards, Silicon Drinkabout occurs once a week (right at the end of it, you'll be relieved to hear), where techies and startups meet up for a few drinks and a bit of chill time together. Perfect for casual networking.
Chew The Fat
A 3Beards-organised meetup once more, Chew The Fat is the name given to a series of motivating and inspiring conversations with high profile entrepreneurs, CEOs and clever techie people.
Girls In Tech London
An amazing meetup group designed to raise the profile of women in technology, entrepreneurship and innovation. See full list of monthly events.
Event Hunt London
Keeping your eye on the Event Hunt site will ensure that you'll never miss a meet. Set up in part to help people get to know who's who, where's where and what's what when they first move to a new location, Event Hunt provides the full listing of what's happening in tech in London (and elsewhere).
Coworking
Sometimes, the most inspiring place of all can be the workplace – especially when you share it with other, like-minded entrepreneurial startups. London has a great variety of coworking spaces where businesses can share a space, their ideas, their company and their commitment to innovation.
The Green House
Seminar rooms, conference rooms and media labs are all available at London's Green House, and each member is provided with a dedicated 'House-Desk' or flexible 'Green-Desk'.
Campus London
Rent desks and conference rooms at London's Campus, always thriving with bust startups and entrepreneurs – and great coffee too!
Runway East
Runway East is one of the UK's most revered coworking hotspots, the perfect place to rub shoulders with some of the most creative entrepreneurs and tech-heads out there today.
Rainmaking Loft
The Rainmaking Loft in London provides a highly collaborative and inspiring work environment at great prices.
Interchange
More than just a coworking space, Interchange offers mentoring and support for all members, has a thriving presence and network of investors, its own restaurant, games facilities, and all in a building that boasts beautiful panoramic views over London.
WeWork
Another great coworking space for entrepreneurs in and around London.
Here East
A coworking environment housing companies and individuals who specifically work in technology.
The Office Group
With very competitive rates, The Office Group coworking spaces have been designed for startups, freelancers, small businesses and mobile workers.
Accelerators
Startup accelerators can prove to be the magic wand for cash-strapped startups whose ideas, skills and drive unfortunately outweigh their resources. Packed with mentorships and high-end facilities, accelerators have turned many humble beginnings into multi-million pound businesses – and there are plenty to be found in London.
Level39
Owned by the Canary Wharf Group, Level39 is the largest technology accelerator space in Europe, focussing on FinTech, cyber-security, retail and smart-city technology startups.
Techstars
Techstars is one of the world's greatest accelerators, providing top-level support for entrepreneurs and entrepreneurial communities in the tech space.
Oxygen Accelerator
Oxygen Accelerator is the accelerator for those startups working on world-changing ideas. In a 13-week program, startups are provided with access to an experienced team and a collaborative environment to push projects through to success.
Ignite
Backed by a strong Europe-based angel network, Ignite is one of the most established accelerators taking special interest in early-stage technology startups.
L Marks
L Marks' technology fund and startup accelerator programs specialise in corporate innovation, the aim of which is to ultimately invest in startups and connect those startups with corporates.
The Bakery
Describing itself as "a different type of accelerator", The Bakery brings startups and established brands together that gets new tech to trial market fast.
IDEALondon
Supporting digital startups and hosting a range of events, IDEALondon is a Post Accelerator run by Cisco, DC Thomson and UCL.
The Sandpit
An accelerator for tech startups focussed on B2B digital marketing, The Sandpit provides a close-working experienced team of commercial co-founders.
Startup Bootcamp
Startup Bootcamp is an accelerator program where startups will spend 3 months meeting the top investors, mentors and partners in their industry.
Now you've got all the whereabouts of Tech City at hand. Enjoy!