How to Become a Designer? - Read My Story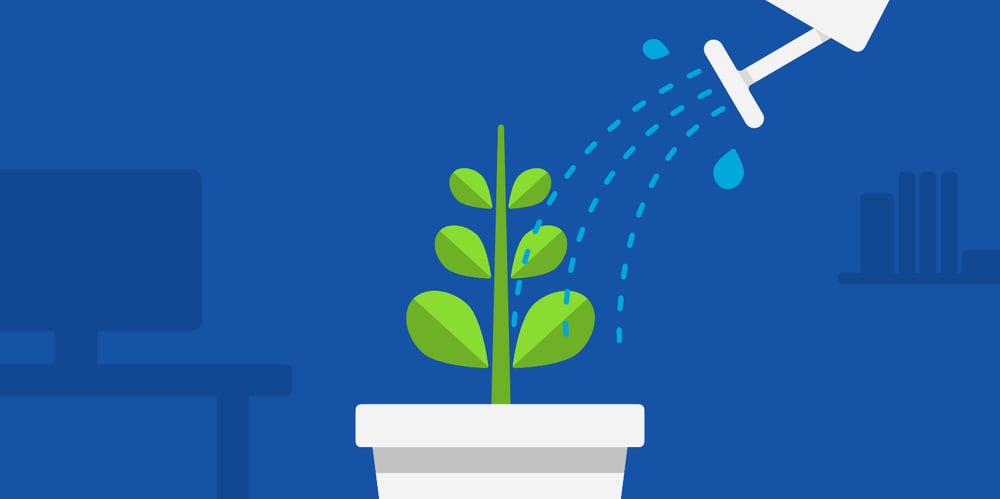 I've been a designer since 2007, but designing in UX design agency is not the only thing I do.
During the course of an average day at work I ask — and, moreover, answer — many questions. Recently I've noticed that one of the most popular is… how to become a designer. That's why I've decided to share with you some details from my true story...
The art of choice
In fact, the story of how I became a designer does not differ very much from other stories of other professional paths chosen. So, no — we don't fall into a magical cauldron and then miraculously come up with brilliant ideas as a result. Well, maybe some people do (I, for one, don't collect cauldrons)...
Seriously, though, it might come as a surprise if I told you that you don't need drawing skills. They are not a prerequisite and the recipe here is very simple — it's nothing more and nothing less than a hard and very long road that you will have to take, fortunately through a magical land, where every step can bring something beautiful and inspiring. As with every journey, this one too is strewn with many crossroads, so keep in mind that sooner or later you will have to make a decision.
In the world of the Internet we can find many designers: Web Designer, UI Designer, UX Designer, Product Designer, Interaction Designer, Graphic Designer, Motion Designer, 3D Designer… As if that was not enough, you can also drive down the hard-shoulder at the same time and learn how to code your own design.
Work, work and work again
The rule of the thumb - the best learning comes through practice. In your very first project, most probably the biggest problem to solve (from the perspective of a junior designer) will be how to make the world a better place and create the most beautiful interface ever. There's nothing wrong with that, because that's just the way it is - you can observe a small child and how much effort and how many iterations it takes before they are able to say that first magical word — "mamma".
The same applies to the design of your first app, website or whatever you would like to create. At the very beginning you will have to get to know the tools - the interface of the application that you will be using to design stuff and the basic principles involved in that. There are a lot of options here: books, a training course, video tutorials, asking a friend, etc. I've prepared a short list of useful resources for you at the end of the article. There is no one hard and fast rule; just pick what suits you the best and get going.
Let's start
Once you are familiar with the tools and the basic principles of design (e.g. that the footer of the page is at bottom, not at the top), now's the right time to do something real. Why? Because you will be able to kill two birds with one stone (very ugly phrase - I'm a vegetarian) - you will be honing your skills and learning how to solve real-life problems. Recently, on websites like Dribbbble, some kinds of challenges are becoming more and more popular. I think it offers a great opportunity to sneak smoothly into the world of real tasks by learning some design patterns. Of course, these are not real problems and real challenges yet, but they are great chance to do fun stuff and fine tune your skills even further.
Every day on a challenge like that, you will be asked to do some specific micro tasks. You can treat this like a simulation of what it's like to work on a real project where a client comes to you with an idea and it's then your job is to bring this idea to fruition.
Design something for your aunt
After those superb challenges it's time for some even more superb tasks - real non-profit challenges for your aunt, uncle, mother or grandmother. If you don't have an idea for your own website or app, ask around, because someone from your family or friends will be very grateful for your help in developing his or her business or ideas. This will a be great opportunity to work with your first almost commercial project, most probably for free or for an apple pie but more importantly — you will already have a solid piece of work under your belt that you can add to your portfolio. Treat this like an interesting thing to do as well as like an opportunity to work with a "client" and to collect your first real feedback. Do as many projects of this nature as possible, because nothing is as important for a designer as having an impressive portfolio. It's like buying your first bottle of beer — you need an ID. Without your design ID it will be very hard to "buy" anyone's attention and acquire clients.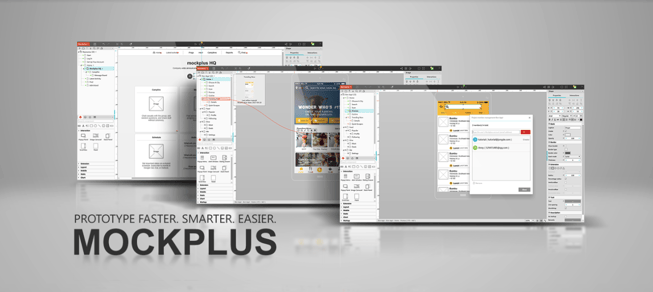 Mockplus is a rapid prototyping tool to make interactive prototypes on mobile, web as well as desktop, which would be a great help for UX/UI designers, software engineers, product managers and developers of any level to visualize their ideas much faster and easier. With the mission to make the complex simple, Mockplus has become a popular design solution for more and more users from the global community. You can join Mockplus Slack Group here.
Portfolio - this is it
Once you've created your portfolio, it's time to unveil it to the world and share the best piece of work you've made so far. It's advisable to put only your best stuff into your portfolio. At the beginning of my journey I badly wanted to work for a web agency. I didn't have an interesting portfolio so besides other things I showed some pretty awful photomontages (they were so lame that no one ever answered). After a while (and a significant refreshment of my portfolio, of course) I managed to achieve my goal and land a job as a designer.
Working with real projects
So now the real adventure begins. You work for an agency, startup or you are a freelancer. You call yourself a designer. Now's the time when you have to deal with your own weaknesses for real. The time when you can achieve your biggest successes and commit some spectacular failures, learn how to work with a client and a team, learn how to deal with criticism, get to know new tools and techniques, hone your skills, acquire new ones.
Now with every passing day you will become more defined through your experiences, and you will be making decisions on which path to follow. And now the most important part — never give up, fight for what's yours and what you believe in, observe other designers' portfolios, get inspired, work with people better than you, find a guru and practise, practise, practise.
Who not to become
While working as a designer you have to deal with people every day. A lot of them. You work for your client, you graft with your team. You have to understand that no one wants to work with someone who is self-centered, doesn't care about other people's opinions and does not respect them. Someone like this is not only an awful coworker, but can also have a major issue when it comes to meeting the needs of others. And you have to bear this in mind — meeting the needs of other people by solving the problems is what design is all about.
Some final thoughts
Although you will read hundreds of books, finish several schools and courses, have access to thousands of articles analysing human behavior, never forget that your design has to be driven by the heart. Your intuition is your best friend. Your client is bound to notice that you put some of your heart and soul into the project you just created and that it wasn't just the result of sterile analysis.
Several helpful links
Software tutorials:
Inspiration:
Books:
100 Things Every Designer Needs to Know About People
Basics:
The Elements of Typographic Style Applied to the Web
Podcasts:
10 web design podcasts you should follow this year
Newsletters:
I hope you've found my article helpful and the list of resources useful. If you want to add another one, feel invited to do it in the comments below!