How to Become a Project Manager - Use This 1-year Plan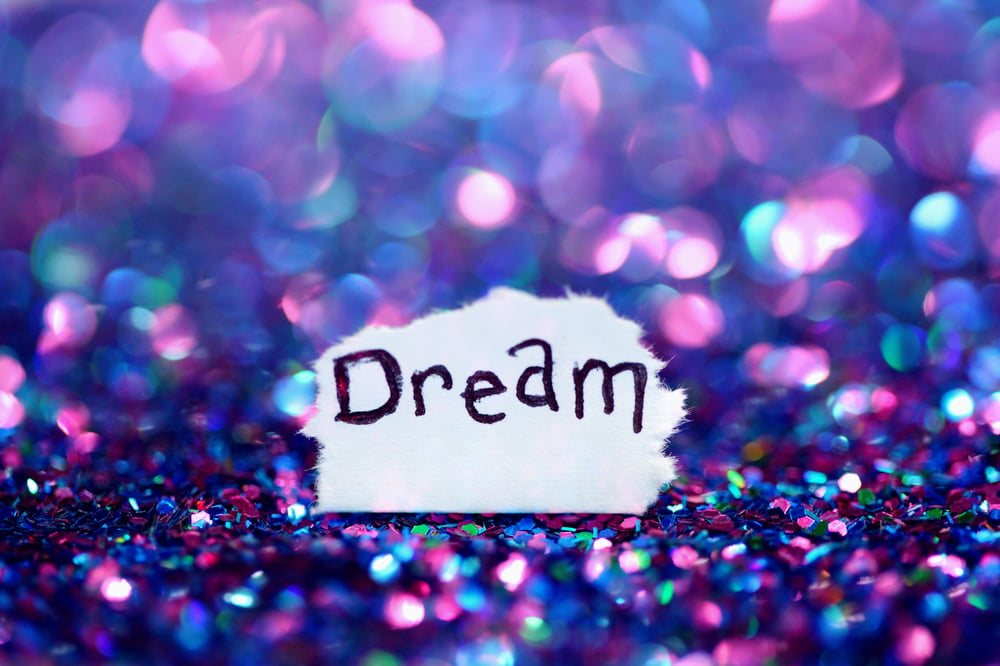 This post tells my story about becoming a project manager in Netguru and gives you a sort of a "recipe" how to do so.
As a freshly-baked economy graduate, I have never consider myself an a IT person. But the Netguru job offer appealed to me. Working with other people, on amusing projects, within a friendly yet challenging environment was something I was after. Without any hesitation, nor commercial experience, I applied for the junior project manager position. Unfortunately, I was rejected after the second recruitment stage. The feedback clearly said: work on your English and Agile/Scrum knowledge.
Set a clear goal
Throughout the recruitment process I fell in love with Netguru - you can check why here. So I set a goal for myself: I will become an employee of the company within 1 year! I knew that I need to work hard on the two named skills, plus show something extra. I started doing so on day one.
A lot of people think that all you need to do with regards to your English skills is get a fancy certificate, which magically resolves all foreign language problems during the recruitment process. This is not a case with Netguru. English is fundamental for the project manager job, since communicating with clients (mostly non-Polish speakers) is our primary duty. And it does not matter how many certificates you have.
Use English as often as possible
So how to achieve the required C1 level? The first thing that may come to your mind is a dedicated English course. I have nothing against them, but it's a well-known fact that these are usually expensive, but not always effective. Personally, I chose a different path. My solution was pretty simple - use English as often as possible. The first thing I did was switching from Polish subtitles to English ones when watching Netflix. Seems like a small step, but it had a huge effect. I did not stop there. I started to participate in different internet forums related to my hobbies using English. Easy to start with, which gave me a lot of room to work on my English. After all, the medicine for your issues with English simple - do not be shy and use it regularly.
Get inspired by Agile/Scrum
I barely knew anything about running a project within the principles of Scrum when I sent my CV to Netguru for the first time. The concept sounded cool, so I quickly dove into it. I started my adventure with Scrum with Jeff Sutherland's (known as one of the fathers of Scrum) book - "The art of doing twice the work in half the time". I recommend this work due to its inspirational nature. (Pro tip - read or listen to it in English as a part of your language exercises). Another book that I can recommend at the beginning of your PM career is "Scrum Mastery: From Good to Great Servant Leadership". Please keep in mind that content in this one is little bit more advanced, but still good for a beginner.
The Scrum Guide is your new best friend
When you are inspired enough, the next step is the "Scrum Guide". It's short, but full of information, and is treated almost like a Bible among Scrum practitioners, including Netguru. It was created by Jeff Sutherland and Ken Schwaber, who described Scrum roles, events, artifact and rules that bind all together. The book was translated into many languages (including Polish), but I still highly recommend to read it in the original English version. It is a good idea to read it more than once, especially at the beginning. As a PM in Netguru you will be constantly coming back to that publication.
I hope you are a book-mole, because more reading is coming up. The internet is full of extraordinary, agile-oriented blogs and forums. The two websites I have started with are agile247.pl and scrum.org/forum. There, you will find very specific content along inspirational entries - everyone will find something suitable for himself. The big advantage of scrum.org is it's forum part, where there are no stupid questions, and you are able to learn great lessons from others' experiences.
Meet people!
Although reading must be your best friend at the beginning of your Scrum adventure, nothing can replace human interaction. Try to go out and meet people with similar interests, but maybe a little bit more experience. I did it thanks to meetup.com. The application allowed me to join a great Agile community in Poznań - Agile Poznań. Those people gave me a new, real insight into the daily work of Scrum Masters and Product Owners. And the best part is that similar communities exist in every bigger city in Poland and all over the world.
Scrum Certificates
Finally, something that is definitely not required, but much appreciated, is an Agile/Scrum certificate. There are 2 reasons why I personally believe it is a good idea:
They systematize the knowledge you gained from different sources.

It looks good in your CV, especially one that is sent to a software house which works within its principles and rules.
There are a lot of possibilities regarding Agile/Scrum certificates on the market, but personally I did PSM I (Professional Scrum Master level 1). I put my money in it due to fact that it is widely known, based on the Scrum Guide, comparatively not the most difficult one out there (the success rate is 85%). The biggest drawback that I needed to swallow is its cost - each attempt costs 150$. But it just gave me extra motivation to study hard, and right now I believe that it was money well spent.
Exceed clients' and colleagues' expectations
This is one of the Netguru values. I decided to change it slightly to "Exceed recruiters' expectations" and do something more than the feedback I received feedback pointed out. To do so, I dove into Netguru's blog to understand how PMs work at Netguru and what are skills and tools they use on a daily basis. My findings were simple:
Tools:
Soft skills

Communication
Industry knowledge
If something is not in JIRA , it does not exist
The importance of JIRA in a PM's life is perfectly described in this article. But if you do not have the time for another article, just remember this - "If something is not in JIRA , it does not exist". Unfortunately, learning this software is made difficult by the fact that access to it is not cheap. But for a person with a "can-do attitude" nothing is impossible. I started discovering JIRA with Youtube clips from Atlassian and a Udemy course. With the knowledge I gained, I used the week-long free trial and planned my personal life in JIRA. Thanks to this exercise I was able to make my first steps in the software on a low budget. Being resourceful is always appreciated at Netguru!
As for communication and industry knowledge, once again I can recommend reading, reading and... more reading! I know that I may sound repetitive and boring at this point, but from my end it is the most efficient approach. To diversify things a little bit, you can try listening to audiobooks. This path worked for me just fine!
Coming back to books worth mentioning. While communication skills are fundamental in a PM's work, it is difficult to master them. Usually, they come with experience. But one book that opened my eyes to this subject is "How to win friends and influence people". A great bestseller, recommended for every future PM.
Experience is everything
Gaining industry knowledge may be tricky at the beginning. There is a lot of news sources and even more to catch up with - it may be overwhelming. To be honest, I started with Netguru's blog and mixed it with news portals like Techcrunch, Mashable or the Polish website spidersweb.
The last piece advice is the simplest and the hardest to implement at the same time. Whatever you do - show initiative. Be active, and try to take a project manager role in any activity. It may be a student project in your university, an additional project in your company, or just a volunteer project. Whatever it is, going the extra mile will give you priceless experience which can not be taught.
From marketing to project management - use all opportunities to your advantage
Let's pick up my story where we left it. I got hired by a start-up as a marketing specialist. The position was not even close to a project manager job, but it offered the potential to get a project and run it. Once again, starting from day one, I let my supervisors know that if new project appears on the horizon, I'm ready for the challenge. I worked hard, and it happened after just a few weeks. I was put in charge of an undertaking where I had the chance to work with people from all over the world. Remote work with English as you communication language - sounds familiar? It was the perfect trial run before working at Netguru.
Some people tell me "you must have been lucky that you got that job in Netguru". I believe that I was just well-prepared.