How to Better Understand the Product That You're Going to Work On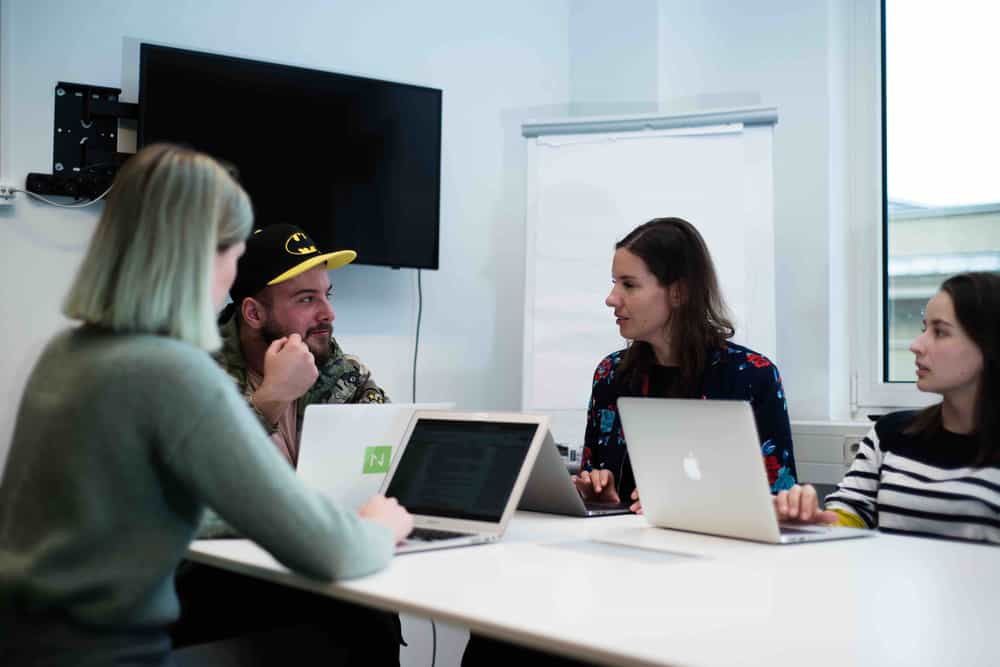 You're a project manager about to take over the management of a new software project and all you get is a one-pager. Sounds familiar?
We've all been there, but there are a few easy steps you can take to get to know your product better. They will help you make more informed decisions, manage risks better, and have a greater impact on the success of your team, project, and product.
Know more without even talking to the client
When preparing for the kick-off meeting with a client, start with a simple Google search and see where it leads you; you may be surprised how much you can learn. There are a few areas in particular that you should focus on:
The client
Google the client you're about to start your partnership with – check their background, position in the company, their media presence if any, articles, podcasts, anything that can tell you more about their goals, motivations, and pain points. If you play it smart, you will create a "wow effect" during your first conversation, but remember not to overdo it so clients don't feel uncomfortable.
Find out more about the company, what it does, and whether there are any other projects they are working on. Is this a key product for the company or one of many? How are they financed? There are plenty of resources online – check out crunchbase.com, national statistical offices, Business Source Premier, Trustpilot, and others. Make sure to double-check the pain points you may find your client has.
Start drafting a stakeholder map but don't limit yourself only to stakeholders of your project, understand the different dependencies between other endeavors, and think bigger than your project.
The market
Find out which market your product will be targeted at, both the industry and the country. The characteristics and current situation (trends, legislation, security) might greatly impact the way you work – be prepared.
Find a few leading members of the industry, research the direct competition and prepare a quick competition analysis. I often use https://www.similarweb.com/website/netguru.com to get a brief overview. Understand what they do well, what their users tend to complain about, what their business model is, and their lessons learned, as it might help you to avoid the same mistakes.
The business model
After your research, can you name the business model of your product? Do you know where the money comes from? Try to find out what the standard business model is in a given market and why it is so. It might be difficult to find specific information online so it's crucial to follow up with the client once the cooperation has started.
The product
If it's live, Google the product, click through the user paths, try to break it down and write a short product review in the same way that you would for any other app you use to help you shape an opinion.
Does the product have any media presence? Can you find any user pain points in relation to the product? Go through the reviews on Facebook or the App Store. Look for any interesting case studies that have been prepared to promote it.
Try to note a unique selling point of the product to discuss with the client. It might turn out that you've discovered some unexpected strong points of the product – you are a user after all.
The user
After your research, think briefly about whether you can identify the target user group for your product. Do you know anyone who could be interested in the product, or maybe uses it already? Ask around, set up a quick call with users and gather insights and feedback about the key features, overall communication, and user experience.
Understand the business environment
To better understand and work on your project, you need to also get to know and understand the business environment your client is working in and its dependencies.
Internal
Start by preparing a map. Think about where your product fits into the organization. Does it relate to any others? Try to find out if it is a minor product or crucial to achieve the strategic goals of the organization.
Name all the stakeholders you're working with and their stakeholders as well. Try to assess their interest, power, and influence over your project. Draft a simple matrix to create a ready communication flow.
Try to dig deeper and understand why these people engage in this particular project. Do they have any personal goals connected to it, or any particular KPIs to deliver?
External
As the project is influenced by external forces as well as internal, it's very beneficial to understand the overall business environment of your project. The well-known Business Model Canvas can come in handy in this particular task as it provides a great template to guide you through all crucial areas that may influence your project, even those you didn't think might.
Getting to know the problem and the product
Understanding the product, of course, is important but what is more crucial is understanding the problem you're trying to solve. When describing the product, clients tend to go straight to what the product does and what features it has rather than focusing on what problem they're trying to solve with the product.
Performing even a simple exercise such as "5 Whys" can lead you to a great discussion and can open up consulting possibilities.
When working on products, we should remember that the product is actually the tool used to aid in solving a problem. Seek to understand why the product is shaped the way it is (as a mobile app, web, SaaS, or some other service), why your product has its particular set of features, and discuss whether those features actually relieve customers' pain points. Completing a Value Proposition Canvas might help to shape the product in the right way.
The business model, a.k.a how your client is making money
Knowing where the money comes from in project management can greatly influence how we lead the project and manage the product as KPIs tend to differ.
It's important to understand how the product is making money and also which actions in the app are driving earnings (e.g. number of sales made, subscriptions ordered, etc.) in order to plan activities to maximize them. Certain business models have established good practices on how to do that, so it's worth learning from the best in the industry.
Unfortunately, earnings are only one part of the equation. As PMs, we should have an overview of the costs involved in the product in order to keep it profitable. It is very useful to discuss Total Cost of Ownership with the client to gain a greater understanding of the situation.
By doing this analysis, you'll better understand the product and will be able to consult your client on business value. Knowing why certain decisions that impact your work are made, you are able to work with your team more efficiently and it might be a motivational boost that your team didn't expect.
When starting the next project, follow the steps above and see for yourself how it impacts your work and your relationship with your client and the team. It changed the way I work in my projects.