How to Get a Job as a QA at Netguru?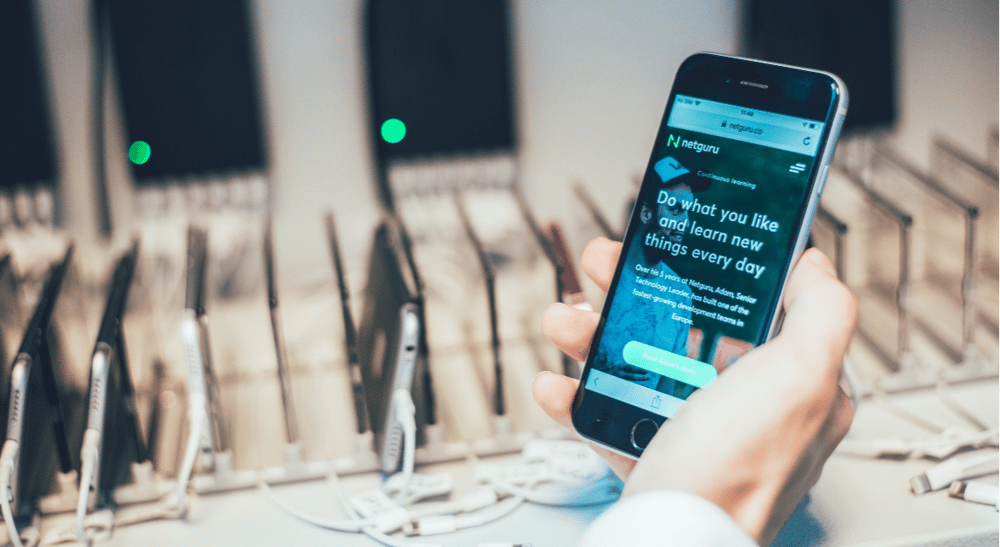 My name is Martyna and I'm a recruiter responsible for growing the QA team at Netguru.
Thinking about how to support talents in the recruitment process I decided to share some tips that will bring you closer to the perfect QA persona, which is an abstract representation of a QA employee. It will help you to see what we value the most in the candidates, and of course, how to get through the recruitment process easier.
How to influence a product's success as a QA
The most important thing should be to focus on the clients' needs. That's why you need to know how to advise them with the best solution. A QA's role is not only testing and making sure that the quality is on the highest level, but also presenting his approach to the project. A QA with a consulting mindset should know how they can affect the success of the product they are working on. The most desirable approach we are looking for from candidates is when you care not only about delivering a product without bugs, but also proactively propose solutions. For us, being a consultant means bringing real value to users and helping to shape a top-notch product.
Of course, the above-mentioned approach depends on your seniority level. But even during your first days at Netguru, whether you are a junior, a regular or a senior, you will join a project and cooperate with various specialists and clients. This way you will have an influence on the project from the very beginning and gain extraordinary experience at the same time.
Do not focus on the specific area, broaden your horizons!
Every project is different. We have almost 100 active projects at Netguru and QA is a part of the team in basically all of them. The projects' diversity lies in the industries they are created for, the type of the application (web, mobile), as well as their size and duration. You need to know how to start working on one, but what is most crucial is knowing how to ensure the best quality of the product. What does it mean? You have to know what kind of tests should be taken into consideration in particular cases and how to implement them in the project flow and its timeline. Of course, it's challenging to have experience in every type of testing, but it would be great if you knew a few of them. Very often I meet candidates who have a few years of experience in software testing, but when I ask them about the types of tests they specialized in, they mention only one or two types. Each time I wonder how they choose the optimal way of testing if they know only a few of the possibilities. Before you start writing automated tests, it's very important to understand why you should choose this type of testing. A good QA should be aware of cases where automated testing is not recommended.
Another example: you definitely know what security testing is, but do you know how to check if an application is secure before going live?
What if you can't learn these things at your current workplace? Try to experiment on your own! It's much appreciated! Sign up for a workshop, ask your colleague to show you a new way of testing, or go to a QA meetup - you will definitely find the best way for you to learn!
You need to be understandable
At Netguru you may work on a few different projects in a single year - it all depends on their length. Thanks to that you have the opportunity to cooperate with different specialists - developers, designers, project managers, and so on, who are more or less experienced. Because of that, you need to know technical terms strictly related to QA work and use them in a way that everybody understands. When discussing bugs with project members you have to use correct naming to avoid misunderstandings. That's why we ask about terminology during interviews. For us, it's a very important aspect.
Soft skills - how much do they matter?
Yes, they do a lot! Let me explain why :) One of the most desirable soft skills is flexibility. Why? Our QAs usually have two projects at the same time, depending on their size. An average project lasts about 3-6 months and, after its completion, you get a new one. You need to be prepared for unexpected changes and then a smooth transition between assignments.
Moving on, having more than one project at a time may sometimes not be easy, especially if you have two deployments simultaneously. You need to remember about prioritizing your tasks so that you don't stay after hours.
Because 95% of our clients are located outside of Poland, communication with them takes place in English. That is why our QA department has to speak it on at least a B2+ level. It means that you should feel comfortable talking to the client during a call or workshop and you have to be understandable. Therefore, the entire recruitment process is conducted in English to check your proficiency.
Prepare yourself for the interview
Last but not least, remember to read our job offer carefully. There you will find all the necessary information about our requirements for a given position. We always try to be transparent. That's why the posting always outlines the next steps after applying. Remember that during the interview we will ask you about the most relevant experience, even though you have it on your CV - it's always nice to hear about it from you! You will certainly be asked about technical aspects, but everything will be closely related to the QA role. The more you learn before the interview, the less stressful it will be for you.

That's all from me! I hope this article helps you better understand who we are looking for and why these skills and approaches are important to us. I can't wait to meet you during the recruitment process!