Seems like we really like the seaside! This makes the third time this month netguru visited the great city of Gdańsk. This time - we took part in the InfoShare conf.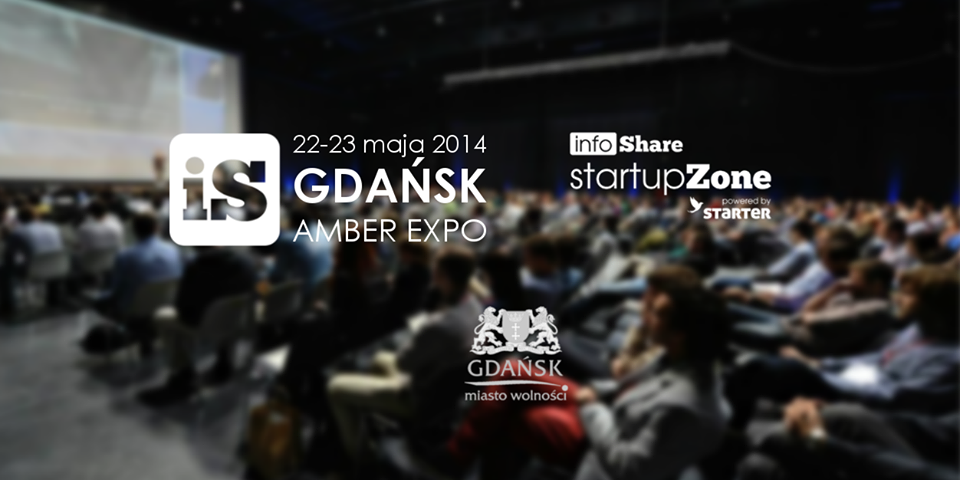 Seems like we really like the seaside! This makes the third time this month netguru visited the great city of Gdańsk. This time - we took part in the InfoShare conf.
Ola: As soon as we got to the AmberExpo, we were amazed with the venue and organisation. There were fours zones: Startup Ecosystem, Mobile, Startup Expo, and Workshops, so anyone interested in IT stuff could find something interesting.
Infoshare 2014 was a huge event. We met plenty of friends and social media 'influencers' on site. There was one common denominator that made us all want to come: we love new technologies especially in IT.
We started with a presentation from Art Kurasiński, who introduced us to the huge topic of modern data analytics. Most of us don't know how to handle access to big data with daily usage. It's high time to change that, and draw conclusions from information that circulate in our databases.
We then moved to the mobile stage to listen about video gaming and "connected devices". People are aware that devices have been created to make our life easier, but we there are real threats caused by them. Loss of anonymity is one-we are no longer anonymous and need to be cautious with the data we share.
Summing it all up, the conference had well-prepared talks and the speakers gave us new insights on the current and upcoming trends in the IT world. It encouraged us and inspired us to pay attention to the changing direction of our industry.
Magda: The conference itself was great and we took the opportunity to network with other people from the IT industry! I was really interested in Project Management and Communication talks, and none of them let me down.
There were a few of them that piqued my interest though: Effective or occupied? Are you sure you're exploiting the potential of your team? by Paweł Brodziński and Lazy Project Manager by Peter Taylor. The first one is particularly interesting because it is not always so easy to manage different people in one project. Paweł's thoughts on this topic shed a light on some issues that I want to investigate further. The latter talk revealed how adopting a more focused approach to life, projects and work can make you twice as productive.
Błażej: InfoShare is one of those events you cannot miss during the year. All the web celebrities, experts and passionate people get together to share their knowledge and experience during their presentations and network. It's definitely the best opportunity to have a short conversation with all of them face to face.
As a big fan of YouTube and social media, I was so happy to see a Maciej Budzich and Karol Paciorek with Włodek Markowicz (aka LekkoStronniczy) on InfoShare's lineup. Having heard about the growing Polish Youtube scene, and how professional it's becoming year by year made me really happy. The speech was definitely a must for growing YouTube's content makers. They explained how to become professional without losing what your subscribers loved in the first place. Maciej told us how to stay informed but not oversaturated with news stories. He showed plenty of apps (mostly mobile only) to organise your newsfeed like Pocket, Flipboard or even ITTT to automate defaults behaviour like storing his Instagram feed into Google Drive. It helped me a lot as I'm subscribed to 100+ blogs, IT news portals etc.
As a huge geek I couldn't miss the Mark Johnson's keynote. This guy told us almost everything about Zite's vision and why he finally decided to be acquired by Flipboard (first by CNN). As we have heard, that was one of the best decision in his entire life. The speech was about building a successful company and monetizing it. Loved it!
No, thank YOU guys! Until next year!
We'd love to meet you on Twitter - @netguru