Why Poland Is The Hot Place To Source A Development Team Right Now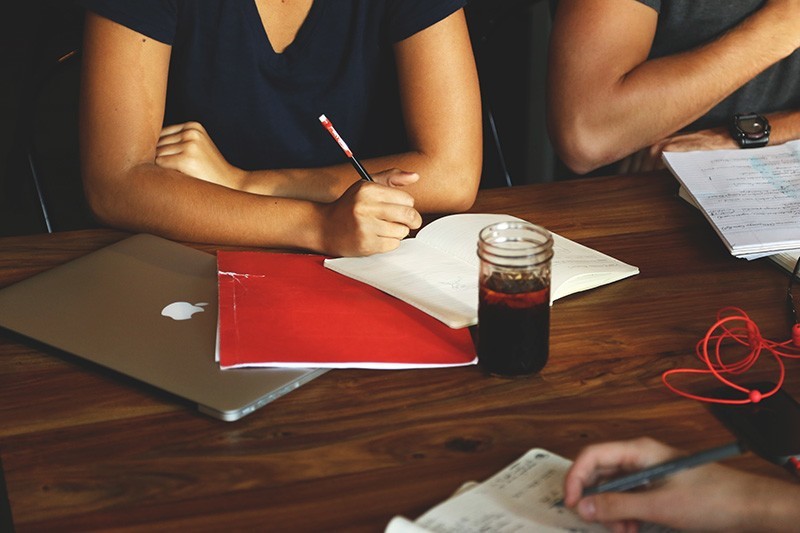 If you're a small or medium sized enterprise looking to outsource a development team for the first time, then a nearby destination like Poland is almost certainly the best bet.
There was a time in Poland not that long ago when the only way graduates could find jobs worthy of their excellent degrees was to hop on a flight somewhere to Western Europe and try and apply their skills there. Not so anymore. Graduate jobs are springing up much closer to home now for keen young Poles, largely due to an industry that has become one of the major employers in the country – outsourcing.
Indeed, the well-educated, often multilingual workforce that Poland provides has meant that certain cities – Krakow, Poznan and Warsaw for example – have become service hubs for international corporations seeking hiring value in large teams of capable graduates. Major corporations like IBM, Bank of New York Mellon and Citigroup are outsourcing to Poles in midsize cities like Gdansk and Wroclaw to do back-office work.
According to The New York Times, there are now about 110,000 people working in the 'business services industry' in Poland, and this figure is growing. It's predicted that in just a few years business services could overtake the auto industry in Poland, which currently employs around 140,000 people.
Why Poland Is Doing So Well
The business services sector is a large part of the reason why Poland has enjoyed steady economic growth in recent years, even amidst the recent stagnation in the euro zone – Poland's biggest market. Another reason is that Poland held onto its currency, the zloty, rather than joining the euro currency union, and the zloty has held relatively stable over the last few economically shaky years.
Poland has managed to manoeuvre itself into a great position that's attracting lots of great investment from corporate clients. What's more, it knows that it must continue to improve along this vein if it's to fend off rising competition from educated enclaves throughout the rest of the euro zone – Bulgaria, Romania, Spain. Indeed, as Poland continues to move into more and more sophisticated services, the time is well and truly now to start to take serious heed of the country when seeking to outsource a highly skilled development team that can provide great work for great value.
Let's take a closer look at some of the key factors that are making Poland the hot place to source a development team right now.
Good Universities
39% of people aged between 25 and 34 have university degrees or the equivalent in Poland. Perhaps surprisingly, this puts them right at the top of the list in second place behind Norway in that category, with the US ranking at number 11 with 35%. What's more, according to the New York Times, Poland's highly revered universities have been willing to reshape their curriculum in order to produce graduates with the skills that match the requirements of some of the world's largest outsourcing firms.
As such, the country enjoys a wealth of international students coming to its shores to take advantage of the affordable, quality education that it has to offer. There are more than 29,000 international students in Poland coming from more than 140 countries, with the largest groups coming from the Ukraine, Belarus, Sweden, Spain and Norway.
The Warsaw University of Technology features in the 2013/14 QS World University Rankings in the top 650 and is one of the leading technological institutes providing technical education in Europe.
Lodz University is next to feature in the international rankings, and partners with nearly 400 other institutions all over the world, including the Universities of Texas and Maryland in the US, and the Université Jean Moulin Lyon 3 in France. It offers courses taught in both English and Polish at Master's as well as Bachelor's level.
Small Culture Gap (as compared to Asia and India)
One of the greatest advantages in sourcing a development team in Poland is that there is practically no cultural gap. Polish programmers probably watch more American TV series than they do Polish ones, so there's already an understanding and sympathy with Western culture, as compared to Eastern alternatives as found in Asia and India.
Indeed, Poland is developing almost at the speed of light it seems. There can still be the perception that it is a rather poor and industrial country, and not the rapidly developing and modern place that it is. Many Polish IT developers who are emerging are winning international programming competitions, and are proud of what they're doing, of their heritage and who they are.
Earlier this year, a Polish programming team became the first ever world champions in coding. Over 2,500 teams competed in the inaugural Hello World Open in Helsinki, Finland, and beat out Brazil and Finland in the final to take the prestigious title.
Good English Skills in Developers
English is taught as standard in Polish schools, and as a result there's a high level of English speaking graduates that emerge fluent in the language. Indeed, a lot of the universities actually run their courses in English, so as to better prepare students for the likelihood that they will be working for English speaking firms in the business services sector.
Language barriers can be a huge communication hindrance when outsourcing, and, although there is a good level of English speaking developers elsewhere in the world – India, for example – the level of English speaking developers in Poland, combined with the favourable proximity and relatively smaller cultural gap means that Poland is fast becoming a more popular choice than it has ever been for UK and US companies looking to outsource development teams.
Competitive Pricing
Outsourcing is nearly always considered and implemented for reasons of cost. Poland has been Europe's outsourcing leader for a while now, since relatively low labour costs have combined nicely with the excellent skills sets that the country can offer. Taking this in conjunction with the fact that Poland is one of the most successful European economies, its large market size and of course top notch educational standards, it stands out as the true beacon of real value when sourcing a team from Eastern Europe.
Stable Situation in Poland
Another benefit of outsourcing to Poland is its stability. It's more than stable – it's still managing to enjoy economic growth. By holding onto its currency rather than adopting the Euro it has meant that the country has managed to avoid becoming trapped within the complicated economic politics of in the euro zone. Indeed, during the slowdown of the global economy in 2009-2010, Poland was the only country in the European region to record a growth in GDP.
In 2013, Poland's GDP rose by 1.6% year over year, and the 2014 and 2015 forecasts predict figures of 3.2% and 3.4% respectively, according to the International Monetary Fund (IMF). This stability is continuing to encourage many foreign investors to outsource and develop in the county.
Small Time Zone Difference – Even For US
Outsourcing to Poland from the UK means that there is practically no time difference – just one hour. This of course means that the working hours of both domestic and nearshore teams can be organised to be identical, which helps with processes and communication greatly. Even for companies based in the US, there's an overlap in the working day of a few hours when outsourcing to Poland. This is something that's simply not possible when hiring a development team from places like India and Asia. And in such places where language and cultural barriers can be even more of an issue in the first instance, the fact that working hours are almost opposite to one another means that communications can be become very very difficult indeed.
Summary Of Key Points
The readiness of organisation is very much apparent when seeking to outsource to Poland. If you're a small or medium sized enterprise looking to outsource a development team for the first time, then a nearby destination like Poland is almost certainly the best bet. Indeed, Poland is perhaps better suited to SMEs than it is to larger corporations, who are still probably better off looking to India for their outsourcing, simply because it is bigger. But, for smaller and more creative projects, nearshoring to Poland is by far the better option.
The level of education is simply brilliant in Poland, with qualified devs emerging fluent in English and understanding of Western culture. The economy is very stable in Poland, and is looking set to keep growing, especially as the business services sector continues to rise.
Poland is also in a favourable time zone, meaning that all teams can work together, albeit remotely, at the same time, in the same language, with the same understanding of one another. The one thing that Poland does have to watch out for is its pricing. Wage costs are indeed lower elsewhere in the region, most notably Romania which is actually beginning to emerge as a serious competitor as an outsourcing destination.
However, for the moment, Poland is staying competitive, and, combined with all else, it remains the hot place to outsource a development team right now.