Top Companies that Originated in Level39. Revolut, doPay, LootBank, Capexmove and More

With prepaid cards, peer to peer transfers and e-wallets, Bankable sells its platform as what it likes to call "banking as a service". Since its launch, Bankable has gone on to receive great success across Europe, used by over 70 banks and countless companies.
Operating since 2010, its founder Eric Mouilleron is no stranger to the startup scene - he previously co-founded Valtech in 1993 (acting as its acceleration officer), as well as Avalanche Ventures in 2004. In other words, Mouilleron knows how the industry works, which has certainly helped grow Bankable into what it is today.
Capexmove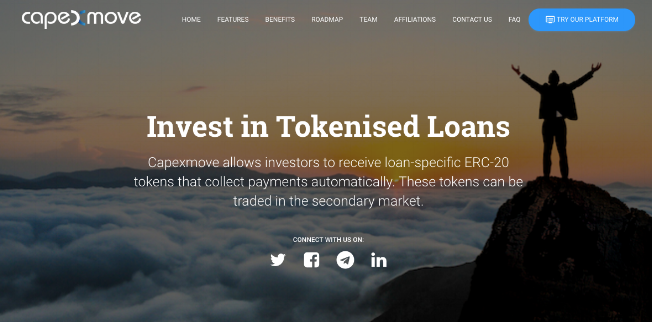 Capexmove is a great example of one of the more recent success stories to come out of Level39. While it was only founded in 2017 by Asaf Cüneyt Eti, Ashutosh Chauhan and Dario Scarcella, the company has made a name for itself with its blockchain-based debt management and automated loan payment service.
In July this year, the company was accepted as part of the Financial Conduct Authority's cohort 4. This group will help test and document new technology and business models with real customers to establish and develop appropriate safeguards. While it's only one year old, Capexmove is now directly involved with shaping the financial industry in the UK, which is no small feat.
Advicefront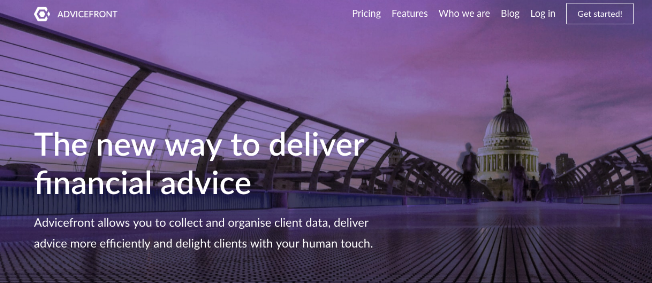 While Advicefront may be one of the older entries on this list, founded in 2013, the firm is still going strong today. It specialises in algorithmic investment platforms for independent financial advisers (IFAs) and was launched by André Costa and Jose Supico, who share extensive experience in both the tech development and financial sectors.
This year, Advicefront secured an extra £1.3 million in funding, with £1 million coming directly from FNZ, a fintech company with a specialty for investment platforms that has taken a strong interest in the service. Combined, Advicefront looks to be stepping out of its Level39 roots.
Applied Blockchain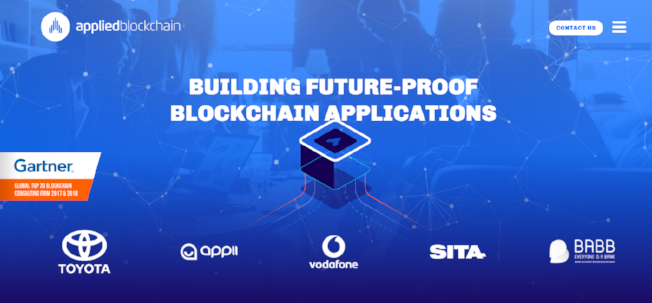 Founded in 2015, Applied Blockchain is relatively new to the scene, but it's nonetheless making strong progress. Founded by Adi Ben-Ari, as the name suggests, this startup focuses on digital ledgers and smart contracts using the aforementioned technology.
Ben-Ari is no stranger to the blockchain scene, being involved in numerous other companies, including BABB (as an advisor), and co-founded the blockchain-based invoicing network Tallysticks, both of which started out in Level39 as well.
Since he already has extensive experience in the sector, it's no surprise that Applied Blockchain has done so well. This year, it's begun its European expansion with an office in Porto, Portugal.
The Benefits Of Level39
As you can see, Level39 has more than a few interesting and innovative companies under its wing. Since starting 5 years ago, the accelerator has kept its focus specifically on tech startups, particularly those with a financial or security focus, supporting some of the best fintechs in London, and this is arguably one of its biggest advantages.
Level39 has over 1200 members and numerous teams all working out of the Canada One building. Having experts and rising stars in the same field gives these members the support, guidance and networking they need to help get their products up and running.
Of course, leaving the nest is another thing entirely. Like any accelerator, the end goal is to get companies to a point that they don't need the assistance anymore. As it is part of the Canary Wharf Group, Level39 also gives members the option to acquire their own office space.
While many have gone to have great success, there are still plenty that thrive under Level39's guidance - which will be the next startup to leave the nest?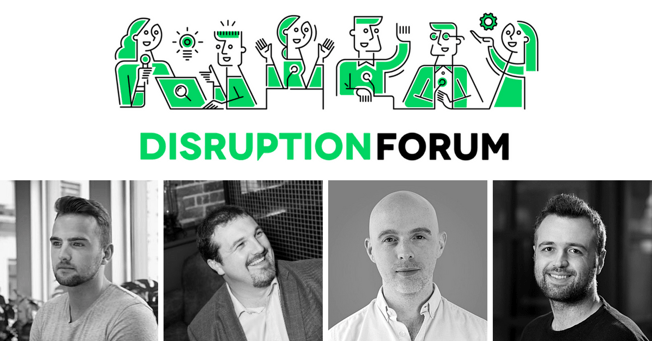 Netguru's Disruption Forum London panelists. From the left: Chad West (Revolut), Martin Dowson (Lloyds), Ben Chisell (Starling Bank), Yannis Karagiannidis (Monese). More about the event - you can sign up for the waiting list.