Top Companies that Originated in Level39. Revolut, doPay, LootBank, Capexmove and More

When it comes to the world of fintechs - as well as numerous other startups - few accelerators are as well known and renowned as Level39.
Founding a startup is no easy challenge, and the expertise and support accelerators provide is often essential.
Level39 launched in 2013 with the goal of helping startups by providing them with a place to work and helping them reach customers, while also giving them the support and mentorship.
What started as a small project now occupies 80,000 square feet of floor space across three floors (the 24th and 42nd, in addition to the eponymous 39th floor) of the iconic One Canada Square building. Being in the heart of London's thriving financial centre, it's no surprise that numerous companies have experienced great success after starting at Level 39.
It was also the reason why we've chosen Level39 as a perfect place for Netguru's Disruption Forum Fintech London. To get more insights about one of the best tech hub in the world, read our interview with Ben Brabyn, Head of Level39.
There are more than a few fintechs that owe at least some part of their success to this innovative incubator. While this is by no means a complete list, we've collected some of the established leaders, rising hot stars, and unicorns of the industry.
WorldRemit
One of the few companies that predates the accelerator hub, WorldRemit, started in 2010, providing an online money transfer service with a focus on sending money abroad, particularly to developing countries, using just an app.
The company was founded by three established experts in the industry. Ismail Ahmed is a recognised expert in the financial sector, previously helping the UN on remittance, and later quitting to uncover fraud within the world organisation itself. Co-founders Catherine Wines and Richard Igoe bring decades of experience from working in finance and technology sectors, respectively.
Last year, the company received $40 million in a round of funding and claims to have around 2 million users.
Revolut
Founded in 2013, Revolut is perhaps one of the best known companies to come out of Level39. Recently reaching 1 million customers in the UK alone, Revolut is expanding to international destinations very soon.
Founder Nikolay Storonsky created a simple premise: pre-paid cards and an entirely digital alternative to traditional banking. The cards, which support over 20 currencies, also work with numerous cryptocurrencies. The app itself is easy to use and emphasises the team's dedication to providing a great UX and solving clear, common problems for its users.
For Storonsky, working in London's financial hub was essential - especially with the support of Level39. In addition to the collaborative opportunities, he remarks that
"they organise monthly events where we're all able to get together and discuss our projects, but because we're all in close proximity we work together more frequently than that. It's very helpful for bouncing around ideas to perfect our product and service".
doPay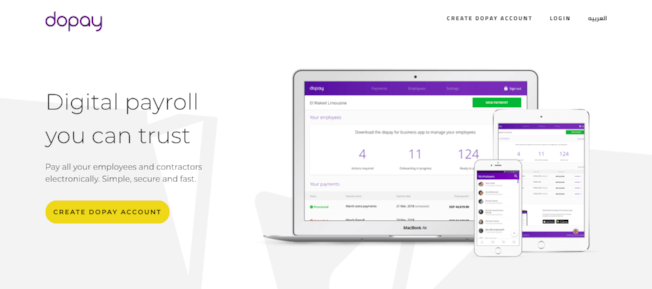 Founded in 2014 by Frans van Eersel, doPay's digital payroll enables companies to efficiently calculate wages and make payments. In addition to lowering costs for employers, employees can access their doPay whenever they want.
The company is still based in London to this day, but it has since expanded with offices in the Netherlands, Ghana and Egypt. For the latter, doPay was able to leverage the Barclays bank in the country to help get itself established, giving it a firm presence in a new market.
LootBank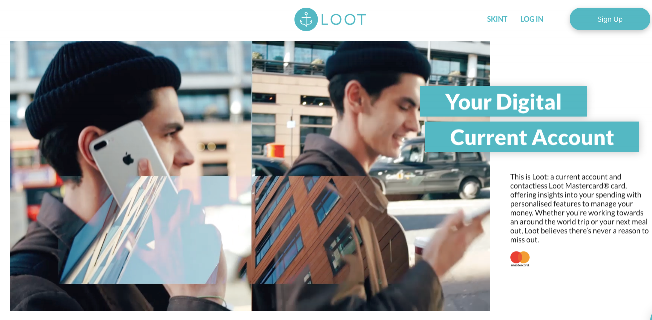 Aimed at the student market, LootBank offers a digital money management app with specialised prepaid cards. Users can plan weekly and monthly budgets, moving any leftover money towards specific goals.
Unlike other members of this list, founder Ollie Purdue doesn't have an extensive history with fintechs or startups. Indeed, he founded LootBank in 2014, shortly after finishing university. It's no surprise then that Purdue draws on his own experiences as a student.
That being said, Purdue has big plans for the app. It currently supports over 100 currencies and, with 12% annual growth, is expected to start focusing on its revenue stream this year.
Bankable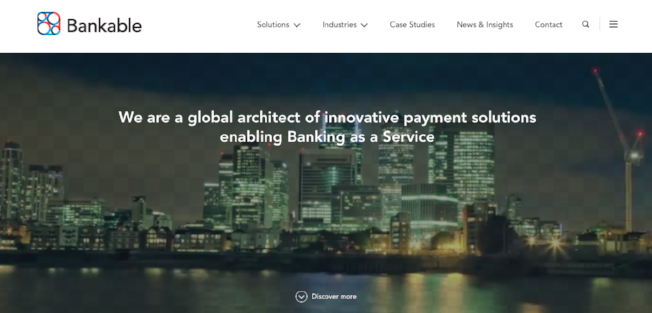 With prepaid cards, peer to peer transfers and e-wallets, Bankable sells its platform as what it likes to call "banking as a service". Since its launch, Bankable has gone on to receive great success across Europe, used by over 70 banks and countless companies.
Operating since 2010, its founder Eric Mouilleron is no stranger to the startup scene - he previously co-founded Valtech in 1993 (acting as its acceleration officer), as well as Avalanche Ventures in 2004. In other words, Mouilleron knows how the industry works, which has certainly helped grow Bankable into what it is today.
Capexmove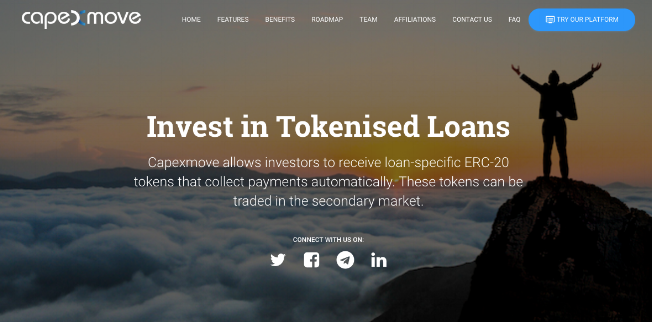 Capexmove is a great example of one of the more recent success stories to come out of Level39. While it was only founded in 2017 by Asaf Cüneyt Eti, Ashutosh Chauhan and Dario Scarcella, the company has made a name for itself with its blockchain-based debt management and automated loan payment service.
In July this year, the company was accepted as part of the Financial Conduct Authority's cohort 4. This group will help test and document new technology and business models with real customers to establish and develop appropriate safeguards. While it's only one year old, Capexmove is now directly involved with shaping the financial industry in the UK, which is no small feat.
Advicefront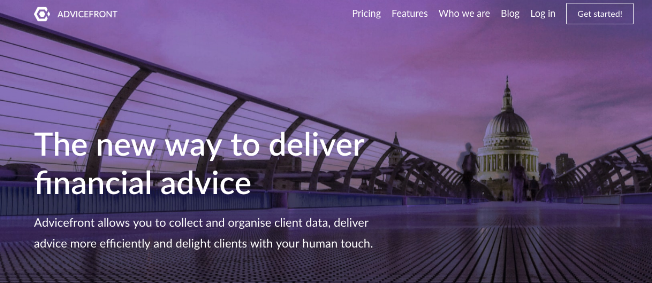 While Advicefront may be one of the older entries on this list, founded in 2013, the firm is still going strong today. It specialises in algorithmic investment platforms for independent financial advisers (IFAs) and was launched by André Costa and Jose Supico, who share extensive experience in both the tech development and financial sectors.
This year, Advicefront secured an extra £1.3 million in funding, with £1 million coming directly from FNZ, a fintech company with a specialty for investment platforms that has taken a strong interest in the service. Combined, Advicefront looks to be stepping out of its Level39 roots.
Applied Blockchain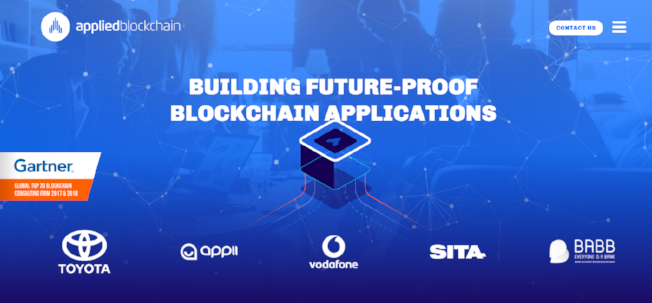 Founded in 2015, Applied Blockchain is relatively new to the scene, but it's nonetheless making strong progress. Founded by Adi Ben-Ari, as the name suggests, this startup focuses on digital ledgers and smart contracts using the aforementioned technology.
Ben-Ari is no stranger to the blockchain scene, being involved in numerous other companies, including BABB (as an advisor), and co-founded the blockchain-based invoicing network Tallysticks, both of which started out in Level39 as well.
Since he already has extensive experience in the sector, it's no surprise that Applied Blockchain has done so well. This year, it's begun its European expansion with an office in Porto, Portugal.
The Benefits Of Level39
As you can see, Level39 has more than a few interesting and innovative companies under its wing. Since starting 5 years ago, the accelerator has kept its focus specifically on tech startups, particularly those with a financial or security focus, supporting some of the best fintechs in London, and this is arguably one of its biggest advantages.
Level39 has over 1200 members and numerous teams all working out of the Canada One building. Having experts and rising stars in the same field gives these members the support, guidance and networking they need to help get their products up and running.
Of course, leaving the nest is another thing entirely. Like any accelerator, the end goal is to get companies to a point that they don't need the assistance anymore. As it is part of the Canary Wharf Group, Level39 also gives members the option to acquire their own office space.
While many have gone to have great success, there are still plenty that thrive under Level39's guidance - which will be the next startup to leave the nest?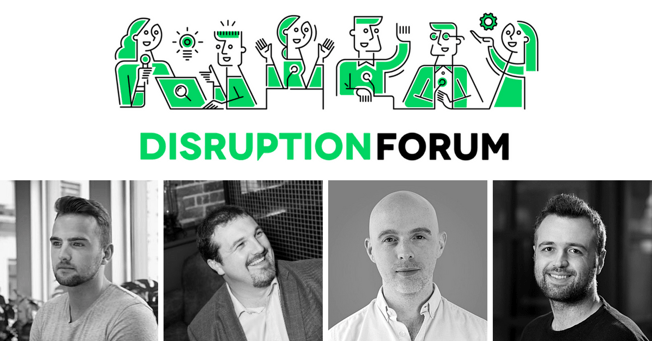 Netguru's Disruption Forum London panelists. From the left: Chad West (Revolut), Martin Dowson (Lloyds), Ben Chisell (Starling Bank), Yannis Karagiannidis (Monese). More about the event - you can sign up for the waiting list.