5 Most Dangerous Pitfalls in Managing Remote Teams - How to Avoid Them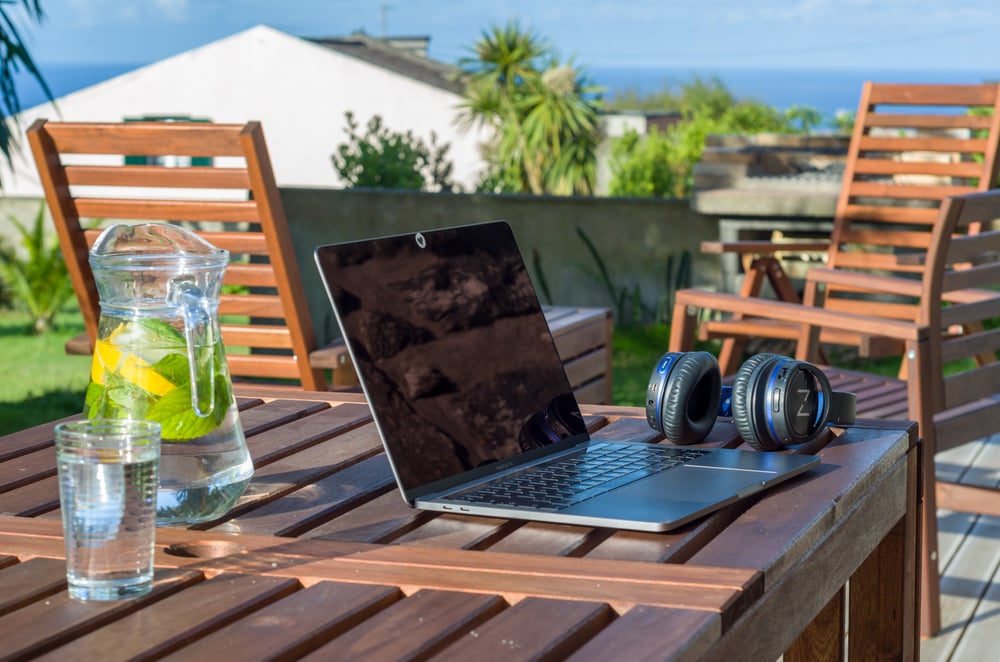 More companies are beginning to embrace the freedom and benefits that remote work has to offer.
Whether it's a few home office days or a completely remote setup many managers will sooner or later find themselves managing employees in new ways because of that.
Organizations like Netguru, who are already frontrunning the remote working revolution are already aware of many challenges distributed management bare. Like any new process, there will be some pitfalls that as a leader of a distributed team you need to make sure to avoid! Not being in the same physical space as your teammates can make it a bit more difficult, but with some careful thought, you can make the most out of remote work arrangements.
We've teamed up with experts from Remote-how Academy for Managers, to share with you how to lead and build highly effective teams despite the distance.
5 Pitfalls to avoid in managing remote teams
1. Only making use of synchronous communication
Relying just on emails to keep track of what your team is doing can lead to frustration and inefficiency in everyone's work. Emails are great for certain things, like sharing minutes from meetings or getting in writing some important information, but it shouldn't be the only form of communication that you rely on. In fact, many distributed teams move their communication out of email and they use tools like Slack or Twist to communicate the progress of their work. It ensures transparency of communication and protects your teams' workflows forcing the team to communicate asynchronously (without the constant need for you to read or reply to things!).
Embracing video calls is something that can save you hours of time going backward and forward in emails with your team. It has other great benefits as well, such as being able to see your team member physically. It can be easy to forget that there is an actual person on the other side of the message that you have just received, so having video touchpoints is crucial for keeping the morale of any remote team! This will also help foster great personal relationships, which is especially important when working with a fully remote team that you may never actually meet. Even a brief call will help if you can't manage a full video call. You'll soon find that misunderstandings and important issues will be found much quicker.
2. Concentrating on the hours people are working and not the outcomes
A lot of people choose remote work for the flexibility that it offers. This can include working at the times you are most productive, working from numerous different locations and having days off when needed. By getting caught up in the number of hours that people are working, rather than the outcomes, you'll end up with a lot of time-wasting and annoyance. Learning to prioritize the deliverables and giving people the freedom that they want when working in a remote job will make your team flourish. Of course, there might be some certain hours where you all have to be online to run a meeting or simply fast-track some things.
If you decide to track working hours make sure you have the right motives, you are able to communicate it well to your team. Your motivation should be to improve the team's transparency and efficiency or check whether their focus is in the right place. It will be much better received than a hidden motive to control everyone's time. Remote teams can sense this well and read behind the lines, so be sure about the reasons why you want to implement a time tracker.
3. Lack of collaboration in a virtual environment
Just using email, phone calls, video conferencing, or even project management tools isn't enough to really get your remote team members to collaborate well. Project management tools like Asana or Trello can make light work of difficult tasks but you still have to make sure that everyone knows what is the overall company goal, goal of their team and their individual deliverables. When your team knows what is expected of them, it should also be known for everyone how are you going to measure it. Putting the right KPIs in place will allow you to track both individual and team performance.
Although it might sound trivial, do everything to empower your team members. Give them the trust to make decisions without your supervision, ask about their opinion or organize discussions when you have to decide on the next big move - make them feel like they are part of the plan. If you will just create it in your head and then assign tasks, you will soon find them detached and demotivated, and no tech tool can ever solve this.
4. Not organizing physical meetups for your team
This pitfall can't be completely avoided as some teams are distributed completely across the globe. A lot of remote teams, however, do have at least some members who are nearby one another or they will save the budget to make them meet. Organizing a physical meetup, with a combination of work and fun, will help build the ties of your team and foster a greater sense of cohesion. Just because remoters have chosen to not work from an office doesn't mean that they don't want to socialize every so often with their team. Even companies with workers in different countries have organized retreats for their employees. This one is a bit dependent on having a budget and your team member's schedules, but if you can pull it off, you'll have a much greater sense of team spirit. It's also advised to create physical meetups for kick-offs of important projects.
5. Not communicating enough with your team
One thing that really needs to be emphasized (over, and over again) when managing remote teams is that it's difficult to over-communicate. In fact, I don't know anyone who has ever complained about it and works full-time remotely. Put regular calls in your team members' calendars to keep everyone up to date and check in on the status of work. Without being able to just pop over to someone's desk like in a normal office, you need to make the effort to communicate more. Make it a habit of everyone on your team.
However, make sure that your communication is useful and not annoying. Don't ping people every few minutes, you don't want to interrupt the flow of someone's work. Make your messages clear and to the point. Keep everyone polite, concise and as simple as possible to really get the benefits from overcommunication. With time, you will be able to develop your own system of communication like for example tags, that will tell your team how to respond to a particular message.
Distributed management will soon be the managing paradigm
After avoiding the major pitfalls that can arise with remote work, there is plenty more stuff to do to make sure everything is running smoothly. Like anything you want to master, it requires practice and persistence. Challenging yourself to lead a distributed team will build your confidence in that matter and a priceless experience, that is valuable on the market.
In case you want to know more about distributed management and get on the topic, check out Remote-how Academy for Managers.
---
Author:
Magda Sowierszenko, Head of Marketing & Communications at Remote-how and the go-to person for any issue you can think of. Together with her distributed team, she leads different marketing efforts, including management of virtual events and social media. She started her marketing tracks in corporate public relations and has since embraced a diverse range of marketing, communications, and growth hacking projects. She has worked with brands such as P&G or Amazon.
Remote-how
is the first all-in-one platform where companies can seamlessly find, employ and retain remote, full-time employees from all around the world. Partnering up with other fully-distributed companies like GitLab, Buffer or InVision, Remote-how is at the forefront of the remote work revolution. It is the ultimate solution for remote education, recruitment, and international employment. We are the makers of the biggest virtual conference about remote work - The Remote Future Summit and various educational activities, such as The Remote-How Academy or Global Work From Home Day. Currently, we are developing Remote-how Marketplace, the world's first end-to-end solution for talent matching, recruiting and hiring remotely.