Want to Learn What's Hot in Fintech? Visit London or Read this Post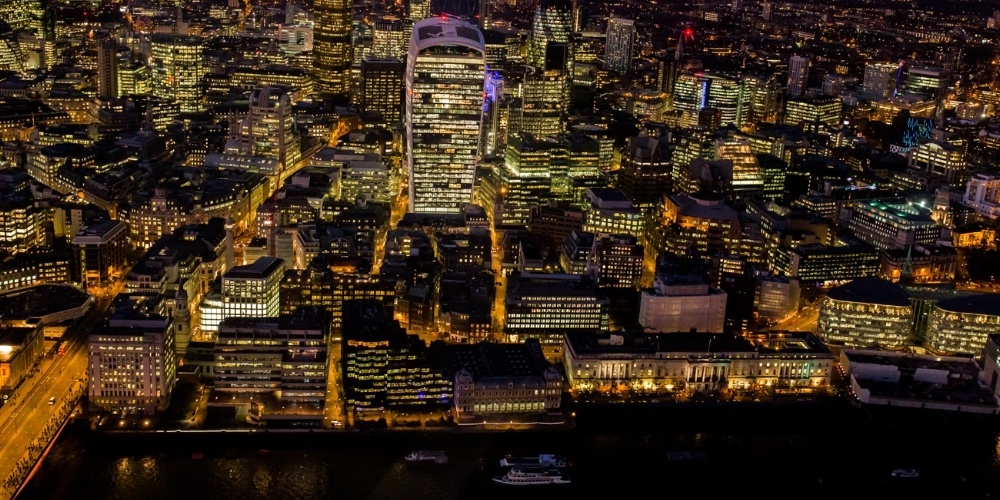 In another, I suggested that London is the number one place for Fintech startups in the world. The most recent statistics seem to prove it.
In terms of the number of successful companies, London's fintech ecosystem is bigger than all the other European ecosystems combined. Twenty-nine out of the top 50 European fintech startups are based in London, according to FinTech50 2016 Yearbook. Being number one means taking 60 percent of the yield in the network economy.
What do the best fintech startups focus on?
5 of them offer more security for financial institutions and payment systems,
5 provide solutions for risk & regulations procedures the financial institutions have to and want to comply to
4 create innovative payment systems
4 provide new lending platforms
4 come up creative ways of developing Bitcoin blockchain system
2 disrupt insurance markets
2 build crowdfunding platforms
the other startups offer diverse products: from investment in education of talented individuals to corporate bonds trading or banking.
The oldest startup on the list was founded in 2005, but most of the companies no more than 3-4 years old. They all have one thing in common: they attracted huge capital at relatively early stages of their development. Let's take a closer look at the ideas that have inspired the founders of London startups featured in the FinTech50 2016 Yearbook.
AimBrain
Aimbrain provides advanced authentication solutions based on biometrics engineering. They are especially useful for quick and accurate signing in for mobile banking customers. AimBrain solutions track customer behaviours, such as the speed at which they type in passwords, the parts of the screen they usually tap when interacting with an app or the force they put into it. Based on this data they can notify the bank if a threat of a theft occurs.
Algomi
The company supports fixed-income securities trading, such as bonds. The main problem in the $100tn market is liquidity. Algomi's Honeycomb gathers dealer's internal data (missed trades, enquires, holdings) and creates a virtual balance sheet, which can be viewed by the buy-side of the market. The product has already attracted 150 buy-side clients and 15 banks.
Behavox
The next rogue trader? Not in my house! Behavox uses the behavioural analysis to monitor traders and identify potentially fraudulent activity. Behavox's clients are mostly hedge funds looking to improve their security and reputation. As the startup website suggests, it enables the customers "demonstrate their ultimate commitment to fair and effective capital markets".
Blockchain
Claiming to be the world's most popular bitcoin wallet, it has 6 million users and more than $30.5m in funding. It's one of the fastest-growing London fintech companies. The idea behind Blockchain's solutions is to create a distributed database, which will provide market participants a history of all transactions recorded across the network. This creates a public ledger as a result.
Bought By Many
A crowdbuying platform which offers customers better deals from insurance companies. It has over 143k members in 277 groups. The company claims the average savings they generate amount to 18.6 percent.
Callsign
The company provides sophisticated military-grade security solutions. Taking into consideration more than 50 different analytics it makes single PIN or biometric authentication technologies much more secure. Currently, Callsign are working on a new anti-fraud technology with Deutsche Bank.
Cognia
The oldest startup on the list. They developed a universal cloud-compliance solution for enterprise customers. The solution aims to reduce the cost and maximize the ease of capturing, storing and analyzing mobile, fixed-line and digital interactions. A useful tool for sectors that need high levels of security and control, such as finance, energy or healthcare.
Credit Benchmark
The system collects anonymised credit risk estimates from world's largest banks and creates a completely new source of data. This is very valuable information for the biggest financial companies in the world. No surprise the startup has raised $20m Series B financing in 2015.
Digital Shadows
Their cyber security product SearchLight scans the deepest and darkest parts of the web in search for any unwanted disclosure of sensitive data. It helps business clients monitor the potential threat of hacker attacks. The company has recently received a $14m Series B funding.
Elliptic
Elliptic Vault is not another ordinary Bitcoin wallet. It is the first Bitcoin custody service, and the only one which received a global standard for financial reporting. It identifies illicit activity on the Bitcoin blockchain and provides actionable intelligence to financial institutions and law enforcement agencies, giving the confidence they need to take action.
Everledger
If a safety solution works with a virtual currency, it can work on any market trading tangible goods. The company uses the experience of Bitcoin blockchain to improve the security in diamond industry. Everledger cooperates with all the participants of the diamond production pipeline: insurers, law enforcement and 10 diamond certification houses, as well as with Britannia Mining.
Fundapps
"Compliance Made Simple". A cloud-based service monitoring $1tn assets each day. The Fundapps team updates the system on a regular basis to comply with all the regulation in different regions, providing their customers with ready answers. It has already won some major fund managers and pension funds in Europe and Canada as customers.
Sector: risk & regulation
Founded: 2010
Website: fundapps.co
Twitter: @FundApps
iwoca
The lending service offers the customers "turning cash flow into competitive advantage" with a revolving credit facility of £1,000-100,000 on demand. It has already borrowed over £70m to more than 4,000 businesses in the UK, Poland, Spain and Germany. An annual revenue of over £5m helped it raise $20m in Series B financing.
Kantox
A foreign exchange platform with live mid-market exchange rates, customised alerts, free automatic SWIFT messaging, automated transaction dashboard, and a flat fee on each transaction. It proved to be enough to reach $1bn in transactions with more than 1,700 corporate clients and 200% growth in 2015, and $11m Series B funding.
LendInvest
A marketplace for peer-to-peer property lending and investing. LendInvest ranked 1st Startups 100 in 2016, a ranking of the UK's fastest growing new businesses. It matches investors looking for retail opportunities with property entrepreneurs looking for short-term mortgage finance. LendInvest made a $4.7 million profit in the year to March 2015, up from $1.8 million in 2014. The company expects to top $1.4bn in lending in 2016. No wonder it has attracted a $30.9m Series A funding, largest ever in UK's Fintech sector.
MarketInvoice
The future of factoring. MarketInvoice allows you to sell your invoices online and take control of your cash flow. All you have to do is put your invoices up for sale and you can unlock the funds in less than 24 hours. In its record year the startup surpassed £600m of finance lent in 10,000 loans to UK businesses. With a default rate of just 1.9%.
Onfido
Onfido allows businesses verify "anyone in the world within seconds". Background checks performed by Onfido are based on identity and document verification and countless database searches, including criminal and anti-money laundering checks powered by machine-learning and proprietary document scanning software. Onfido has 625 clients.
Pockit
A bank account that can be up and running in just 2 minutes. For a one-off fee of 99p, you can get a fully functional Pockit banking card. Pockit is aimed mostly at unbanked customers. The service has already attracted more than 60,000 customers and achieved 500-percent growth in 2015 in: customers, money in, money out, balances held and revenue.
Prodigy Finance
A crowdfunding platform for financing education. Their motto reads: "Getting into your dream school is hard. Funding it should be easy". It offers loans to international postgraduate students attending top universities. To date, Prodigy Finance has funded over 4,000 students from 112 nationalities (75% from developing world) with a total of $140m and repayment rate of more than 99%.
Property Partner
The platform allows crowdfunding property investment. The buyers may purchase a stake in a house or office and participate in the rental income and capital growth. What they get is much smaller time and money commitment than in traditional property transactions. Investments into a single property typically range from £50 to £50,000. Property Partner is said to be one of the most active property buyers in the UK. In the first 12 months it has funded 170 properties with more than £25m invested.
QuanTemplate
An SaaS tool for insurance data management and analytics. It helps insurance companies combine disparate data, locate the most profitable business, drive underwriting performance and improve regulatory reporting. The market QuanTemplate operates on amounts to $4.6tn globally, 6.7 percent of world's GDP. The tool has been developed by experienced reinsurance executives.
RateSetter
RateSetter provides a peer-to-peer platform for investors, households and businesses looking for attractive loans. You can lend at up to 5.9% or borrow at 7.1%. RateSetter is one of the most successful platforms of its kind with over $1bn of loans granted to date. It enjoys very favourable customer reviews, with Trustpilot rating at 9.8 from over a thousand reviewers.
Ravelin
Ravelin provides payment fraud detection software that creates rules based on thousands of real-world signals. The software examines all user data and spots fraudsters before they can incur serious damage. Ravelin's target group is on-demand economy. At the moment they have 12 clients. Although Ravelin are a relatively small startup with only 13 staff, they acquired £1.6m funding in two rounds.
Revolut
Revolut provides a tool for reducing the cost of foreign exchange when travelling. The app offers a free-of-charge money exchange at interbank rates, with a card and mobile app available in 23 countries. It makes sending money overseas easier too. Revolut has over 81,000 users from 150 countries.
Suade
Another startup that has its roots in the worldwide shock of 2008 credit crunch. The market crisis of 2008 happened because the regulations were too complex, costly and inflexible. Suade helps banks interpret, manage and respond to the regulations. Suade's cloud platform helps banks achieve permanent compliance, keeping the costs under control.
Sybenetix
Investment teams use Sybenetix Enterprise Behavioural Analytics tool to improve their performance. Sybenetix's clients are hedge funds, banks and asset managers. Using behavioral analysis they can improve their capital allocation, stock selection and trade timing. Suspicious activities by traders are flagged up and then investigated.
Tradle
Tradle to extend the Bitcoin blockchain system to non-financial applications: travel, dating, CRM, ERP or B2B relations. The goal is to make human activity more transparent. Tradle implements blockchain in "know your customer" solutions. Analogically to Bitcoin transactions, companies can store all documents and processes in a secure way using compartmentalized data encryption, dynamic access allocation and the level of transparency they need.
WeaveWork
WeaveWork's London-based team work on an open source project that provides an innovative solution for managing containers and microservices, which are essential components of modern agile software. Big companies, like banks, have difficulties with integrating external microservices with their corporate software. Normally developers would start with setting up infrastructure and then fitting the applications into it. WeaveWork's approach lets them focus on application and adjust the infrastructure later. This makes introducing innovation much easier for financial companies.
Yoyo
The yoyo wallet app combines easy mobile payments with loyalty schemes. Users automatically without thinking about it collect points and stamps they can convert to rewards later. The retailers, on the other hand, get access to integrated marketing tools which allowed them to reach targeted customer segments. Yoyo is the biggest mobile wallet in Europe and it has recently launched in the US.
The list is impressive and these are only the London-based startups included in 2016 yearbook. The scene is so dynamic that the authors of the publication had to introduce a "hall of fame" for the fintech companies that are doing great, but are just too old and too well-known to be mentioned in the "50". So far 7 out of 10 hall-of-famers are from London.
Not on the list? Add your company now – Fill in the form!