Running a business is a constant fight to increase efficiency and to simplify complex processes. Challenges pop up every day and you struggle to solve them. If only you had a proven method that would help you successfully sort out the issues.
There is no secret recipe to do so. We do have a valuable tool, though, that can improve your internal processes. It is Product Design Sprint (originally conceptualised by Google Ventures). With Product Design Sprint you can solve many problems. This flexible framework can be adjusted to a variety of challenges that appear within your company. Most frequently, the issues are related to services and people that deliver them - many of which can be solved with PDS.
Lack of Further Vision for Progress
It's much clearer when your team have specified metrics, vision and goals. There are no guesses who is responsible for what. It also encourages being proactive and specific. However, it's a common thing these days that companies, departments and teams don't have a clear vision and metrics that will help verify the results. It might be due to many factors like low awareness, lack of time to create an actionable plan with specified goals or just insufficient knowledge how to do it.
So how can Product Design Sprint help you fight mentioned obstacles and create such a vision? The workshop aims at giving you a better understanding of your company, stakeholders, product and the environment. You execute numerous exercises that will help you discover the direction your company should be heading.
For example, the Customer Journey, one of the methodologies we use during PDS, ultimately leads you to a shared vision for product's value proposition. Step by step, you discover who your target audience is, specify their needs and learn their behaviour. With such a roadmap you will have a more transparent look into the future and direction where your company should be going.
On the other hand, PDS is a good chance to discover the best framework for your business to create a vision and common goals to pursue. At Netguru we embraced V2MOM as the most suitable methodology. The idea behind V2MOM was conceptualised by the founders of SalesForce. V2MOM stands for Vision, Values, Methods, Obstacles and Metrics. In short, as Marc Benioff puts it:
The vision helped us define what we wanted to do. The values established what was most important about that vision; it set the principles and beliefs that guided it (in priority). The methods illustrated how we would get the job done by outlining the actions and the steps that everyone needed to take. The obstacles identified the challenges, problems, and issues we would have to overcome to achieve our vision. Finally, the measures specified the actual result we aimed to achieve; often this was defined as a numerical outcome.
Stagnation and Lack of Improvements
The best companies on the market are flexible and agile in their actions. Flexible means that you have to keep in mind how you can develop your business no matter if it's sales, strategy or people. If you're standing still, you're going backwards. In an agile approach, solutions evolve through team collaboration and adaptation to changes.
Product Design Sprint can be effective in moving your company forward. It enables verifying what's working and what's not by analysing the processes and possible ways to improve them. Whether it concerns technology, management or excessive bureaucracy, you can streamline the workflows to make them more efficient.
Software That Will Meet Your Needs
Imagine software that generates a lot of costs and anxiety in your team. It's important to determine their most crucial needs and what kind of software or workflow will help them to stay efficient. It's essential to encourage yourself and others to bring about consistent improvements. For some of these issues you can simply schedule the brainstorming session or use some of the exercises from PDS to spark more creativity and engagement in the process.
In this area, we leveraged Value Proposition, another Product Design Sprint exercise. Together with Netguru Business Development Team, we identified some key pain points in their department. The major issue concerned repetitiveness of some tasks that were necessary to do, but very time-consuming. In the brainstorming session, we came up with some solutions to automate them. We introduced A/B tests in emails and a tool to hierarchise clients in terms of engagement they need. Not only did we improve methods and metrics to track different stats, but we also boosted customer satisfaction and their engagement.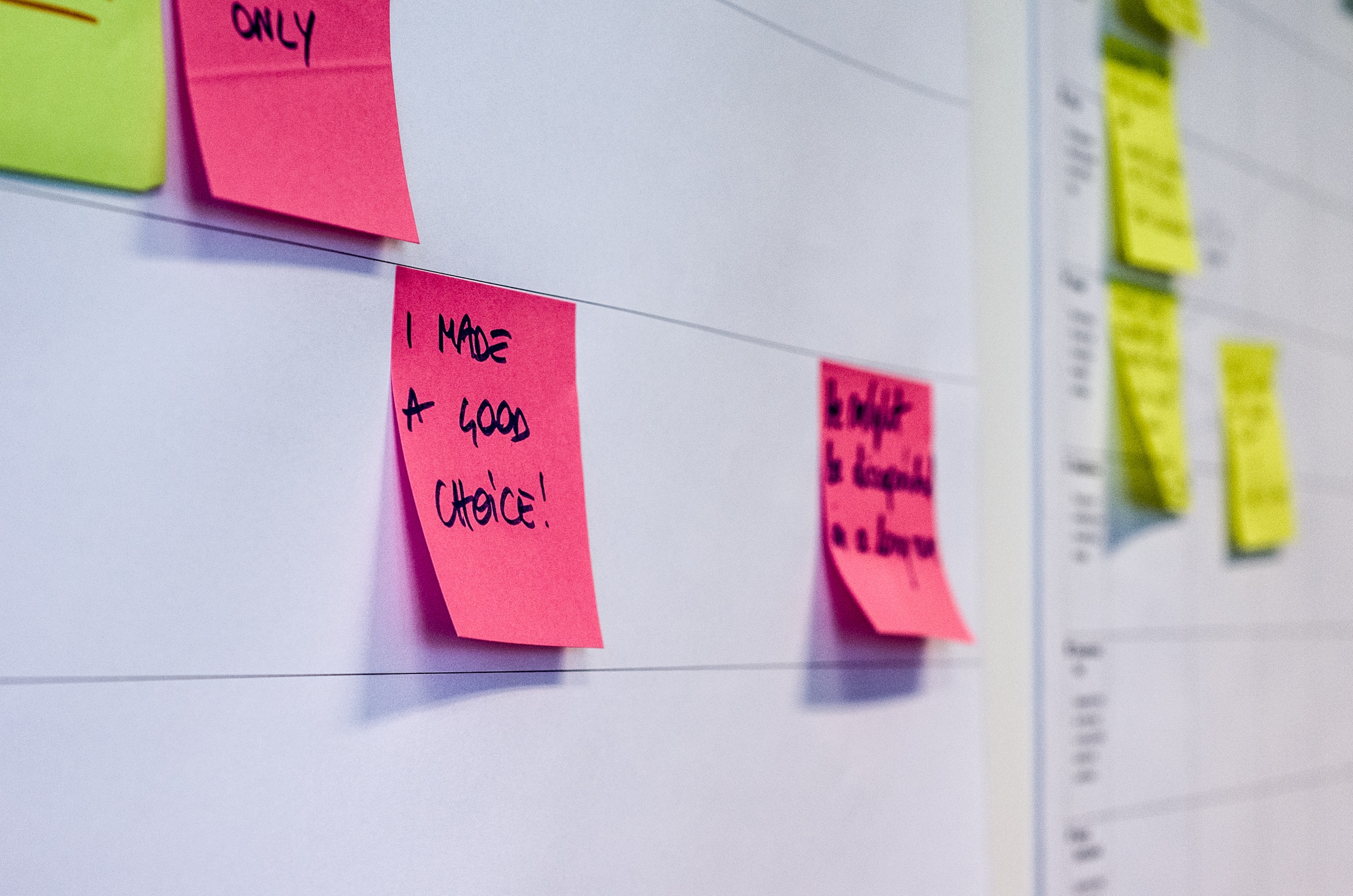 Less Bureaucracy
When scaling a business, processes scale up too. It leads to undesirable side effects like complex bureaucracy. It might be an issue with simplifying a contract process that takes many variables into consideration or building trust in order to manage important contract terms. To meet these needs, the team needs to understand users' journeys throughout the entire purchase process.
From our perspective, cooperation with clients is not always as smooth as one could expect. Lack of information, non-effective communication plus mixed feelings on the part of our clients encouraged us to work on our processes. We've conducted PDS to find the missing points, gain our clients' perspective and create a room for improvement. It also gave us the solid base for further discussion. When you don't have a clear understanding of the problems at hand, it's hard to find a meaningful solution.
Ineffective Collaboration and Communication
Most of us can agree with the statement that the biggest difficulty in companies is a lack of collaboration between departments. It's often reflected by lack of efficiency in communication, miles long emails and threads, misunderstandings and lack of transparency. With over 230 people onboard, it's getting increasingly harder. That's why we had to redefine some processes, which involved more than one department.
Strictly speaking, we conducted another PDS exercise in which we tried to discover the biggest issues in communication between different teams. We collected feedback from distinct departments to detect areas which could be considered for improvement. It turned out that there was much potential to dwell on.
Product Design and RnD Teams succeeded in developing great products, but they struggled to promote them in an efficient way. With the help of a Marketing Department, they successfully released 3 apps: Callio, Ember Socket Guru and GitItBack - two of which were featured on Product Hunt. An IKEA online assistant concept was the fruit of Product Design and Marketing teams' cooperation. As a result, it was featured on Behance and widely recognised by international press and design communities. It's been all achieved thanks to regular meetings, common processes and communication channels we introduced.
Summary
As you can see, there is a lot of value in implementing PDS. It's not the ultimate solution for everything, but it definitely inspires to take action.The complex or inefficient processes became much easier to solve. We tested it many times with our clients and after each session a variety of conclusions and things to improve came out. If you want to give PDS a shot in your business, drop us a message.