Many marketing buzzwords appeared during the information revolution that decentralised media. Most of them did not last longer than one season. Content marketing is not one of them. The idea of promoting services or products by telling your brand's story with quality content is over 100-years-old. If a strategy has been used that long in marketing, there's a great chance it works. It has always worked, and only recently it became much more popular and useful. Finally, the results of content marketing activities are easy to measure, too.
Nearly 65% B2B marketers' say their programs are more successful than a year ago, according to CMI's yearly report, while 78% of B2C marketers say they were moderately to extremely successful in 2017 (compared with 70% the previous year).
Content has proven to be an efficient way to attract potential customers, onboard and retain users, or simply improve sales. It can help you build brand awareness, attract, nurture and convert leads, improve customer satisfaction with customer service, upsell, and improve revenue. However, even if you have invested time and money in creating quality content, it may prove to be counterproductive if you do not control how your audience interacts with it.
Don't forget about content distribution
Many companies focus on content creation and neglect content distribution. Both activities are crucial elements of content marketing strategy. Your website is the most critical channel for delivering your message. It is the center of your content distribution process. Whenever your audience finds your blog posts by typing queries into a search engine, engaging in a social media conversation, or receiving a well-timed e-mail, they end up on your website. Consequently, you need to make the experience of reading the website useful and pleasant.
First of all, make your content readable. Always keep in mind who your target audience is. Adjust the level of complexity to the least expert members of the group. Use short sentences and precise language. Explain the key terms you are using and make sure everyone understands them correctly.
Secondly, keep in mind the need your content is trying to meet, and do not digress unnecessarily. Your audience needs to find the information they seek.
Thirdly, present your content in a well-organised manner. Embed short stories in larger stories that you can passively reveal to your audience step-by-step – when they are browsing or searching your website, and actively – when they receive proactive messages via e-mail, live chat messages, or social media posts.
Finally, avoid the biggest mistake: don't flood them with content. Information overload is the "disease" of our times. The human brain is not used to processing all the data we have access to. At the same time, companies are bombarding us with messaging. No wonder people get very annoyed when they are served too much information. They want their problem to be solved, and your content should help them do it by giving a straight answer to their question.
Only the best content with a clean story answering directly to the need of the customer, presented in a structured and easy-to-absorb manner will make the impact. You don't want to confuse your audience by overwhelming them with content. They will leave, and chances are they will never come back to you.
Once the story is clear and solves your visitors' problem, they will not only read your content but contact you for more information about your product or recommend it to friends.
See also: Knowledge is Power. Harnessing Desk Research to Boost Your Business
How to avoid information overload and create an enjoyable experience
Fortunately, we have plenty of data on what works and what doesn't. Designers and developers have excelled in creating navigation systems that suit the users' needs. As a result, a new branch of science has emerged: information architecture. In the case of marketing, information architecture is about organising and structuring the content of websites, web and mobile applications, and social media software.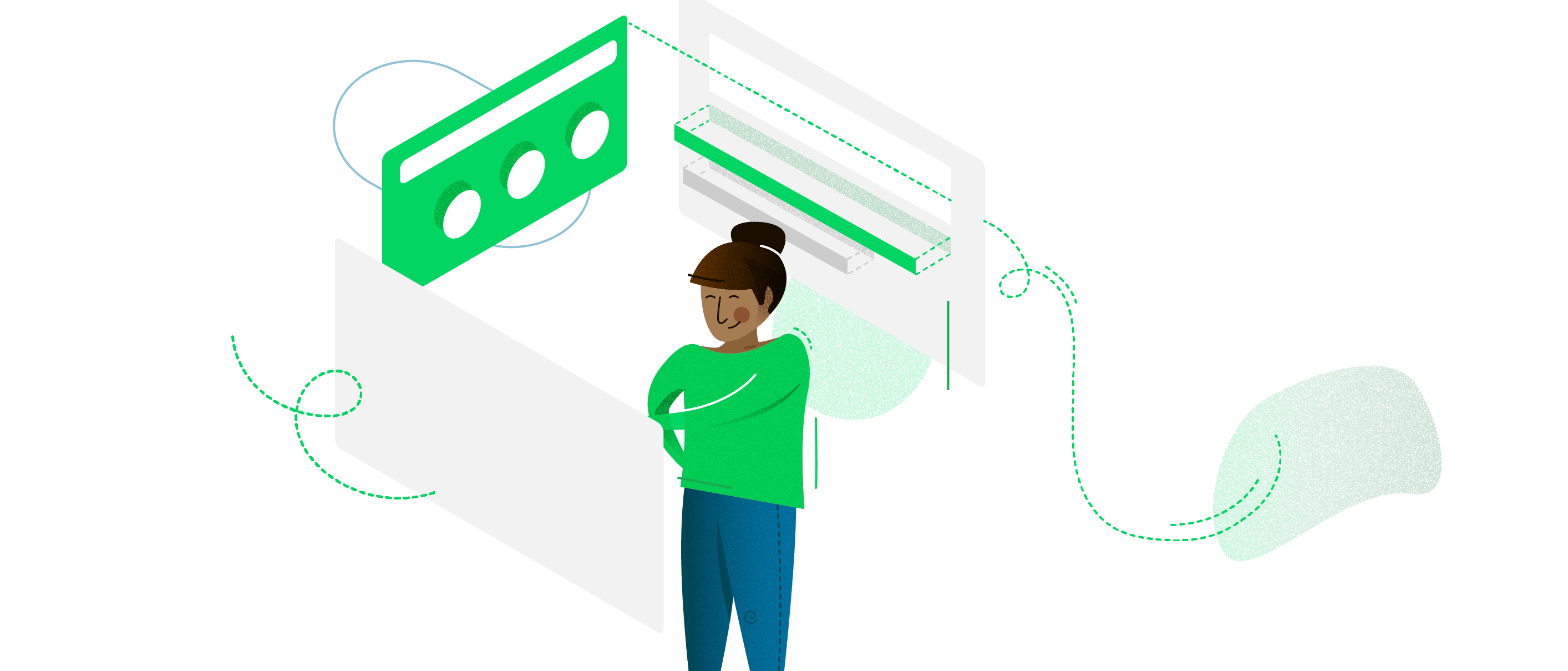 Here are eight useful rules in information architecture:
Follow best practices. Benchmark your website's design not only against competition but the most popular content sites as well.

Make the interaction with your content effortless. Speak the language of the audience and place the answers they are looking for in a place they can locate it.

Adjust the content to the audience. It should be simple, but avoid being condescending. If you are selling a sophisticated B2B solution, assume your website's visitors already know something.

Remember the context. Each piece of content should be coherent with your brand's story. When writing about a product, keep in mind the advantages over competition and how the product interacts with supplementary products or services.

Be consistent. Keep the content up to standard to provide a coherent experience throughout the journey. The topics you mention should be presented in a similar form and wording, and they should highlight the most important values.

Don't annoy the audience. Help them solve their problem and sell your product as an integral part of the solution.

Avoid information overload. Draw attention by using concise and relevant headers and images.

Engage the audience in a conversation about the product by asking questions, offering an option to leave comments, or sending personalized proactive messages to the reader.
Implementing an effective information architecture is difficult – this might be why many companies don't give it the importance it deserves.
A few rules for information architecture and design
Your website visitors can explore the content by browsing through related articles and categories or searching for a direct answer.
There are three ways to organize your content:
Hierarchy: from the most important to the least significant pieces of content. The most relevant categories should be included in the main menu, while the articles should have different size, color, contrast or alignment.

Sequence: presenting the story of your solution, product or brand step by step. This approach is natural when distributing content with timely messages, but you can also use it passively on your website, where articles can be divided into episodes one following another.

Matrix: where users may choose the path they want to take on their journey.
You can arrange the content by tagging it with a clear label according to the topic you are covering (such as Solutions, Products, Case Studies, Referrals, Team), the audience you are targeting (segments or personas) or chronology (by date).
Below are some useful design practices developed by media companies.
Leave space. Do not crowd the site with content.

Introduce a clear visual presentation of categories.

Make searching and browsing useful

Maintain the information hierarchy with synopses, CTAs, headlines, and subheadlines.

Adapt the proportion of text to images to your message and target audience.
ZMOT is king
As the Zero Moment of Truth (ZMOT) trend, a term introduced by Google in 2011, is gaining traction, the importance of content marketing is growing. The observation Google made is simple: when customers have a need, they search for information and make immediate shopping decisions based on it. According to the research conducted by Google, 88% of US customers do research online before buying a product. Google claims that, the behaviour has become global over the past few years.
Mobile devices made the trend even more visible, as the barrier "as soon as I get back to my PC, I will check it out" has disappeared. Making decisions with the use of smartphones puts even more pressure on clear messaging and information architecture. One-third of all consumer packaged goods Google searches are carried out on smartphones.
Be present in all popular searches related to your product or service, keep an eye on your competition, and have something interesting to say that will engage your audience. Don't just focus on describing the advantages of your product. Explain the benefits of using your product's category, and don't be afraid of comparing your product with the competition. Once people find you when looking for a answer to their question, you need to make them feel comfortable. The answer should be easy to understand and point directly to your solution through an effective CTA after explaining the advantages. Boost your message with case studies and testimonials.
Finally, when you make all this effort to create remarkable and useful content, make sure to follow up on it by providing an excellent user experience on your website. If you would like to learn more about how to control your content and create an enjoyable experience for your audience, feel free to speak with us.