Our Free Ruby on Rails Workshop is the best way to spend your weekend coding, learning, and building great apps.
Already one of the Ruby on Rails faithful? Still looking for the perfect language? Our Free Ruby on Rails Workshop is the best way to spend your weekend coding, learning, and building great apps.
This time, we're headed to Rzeszów University of Technology on March 14-15 and we couldn't be more excited about it!
What should I do to sign up?
Drop us an e-mail and wait for our response containing a test task. Solve and submit it by the 8th of March, 11:59 pm (CET). Please note that students of RUT will have priority acceptance, but we will review applications from everyone who applies. Don't hesitate and apply as fast as you can—we have only 15 slots open!
Tips and tricks from our crew
If you're not sure what to focus on before applying, you should hear the words of wisdom from our awesome coaches:
Błażej says:
Keep in mind that we want you to have fun.
We want you to be well-rested, don't pull an all-nighter.
Take a closer look at the rails zombie tutorial. It has all you need to start with Rails.
Don't panic, be patient. Write your code following the best practices you know.
Don't eat too much on your own—there's pizza waiting for you in the kitchen!
Jacek says:
Keep commits small so they can be easily reviewed by us.
Try to find a solution which is non-routine or out of the ordinary.
Don't be afraid to add stuff to the code beside what's in challenge description, if it helps you!
Michał says:
Don't rush with the task - make sure that you covered all issues.
If you have any problems, make sure that you are familiar with our recommended resources.
Don't forget to bring your own laptop and positive attitude.
Am I a good fit for the workshop?
If you have ever thought about joining the netguru, then you should definitely take a chance and apply for the workshop. Once the event is over, we send you a form to fill out if you're interested in joining our team. There's just one condition: you need to be a coding freak hungering for new skills and prove it to us during the workshop!
A little sneak peak from the last edition
Last weekend we had a pleasure to organize a workshop edition in Szczecin. We had fun, ate a total of 16 pizzas, and—here's the crucial point—built 3 amazing apps:
Marcin's team created the gotooye app. The name speaks for itself. It's a tool designed for cooks yearning for new recipes. They can also share their own ideas with the community!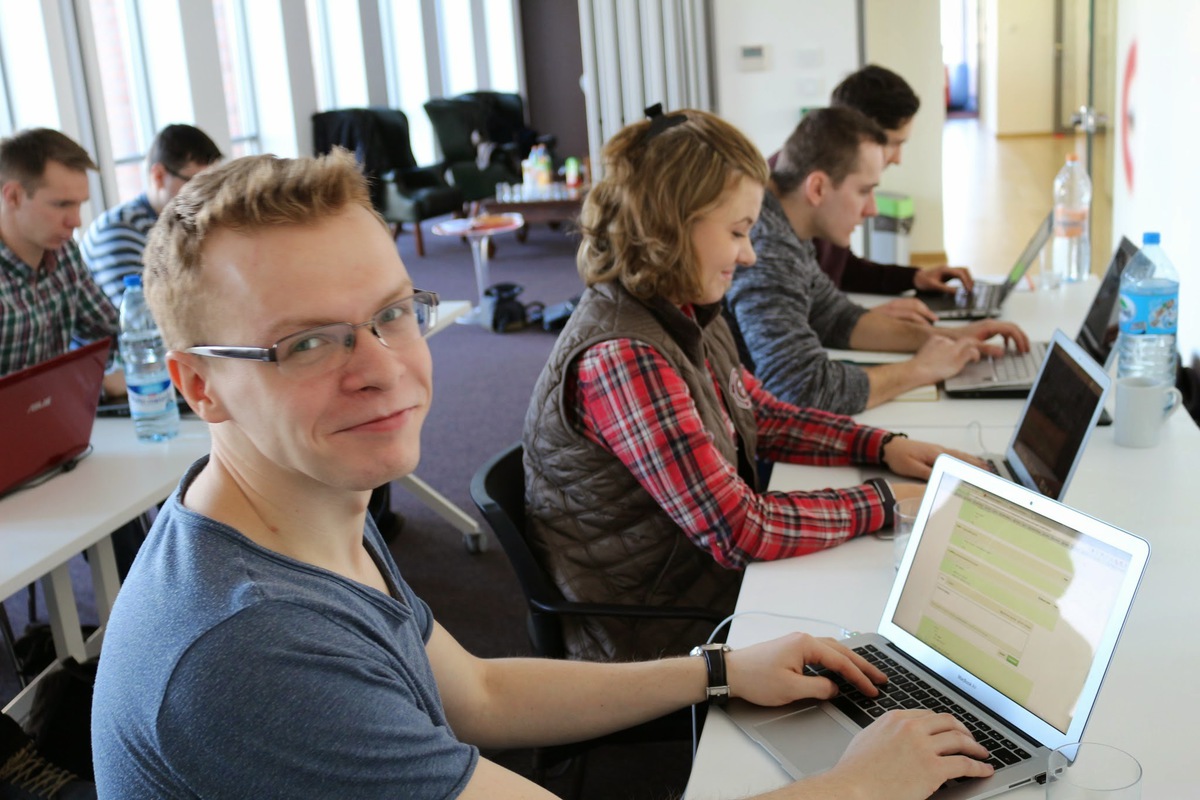 Another Marcin's team built the MEECON app designed for event creators. You can easily upload all necessary details and share it with your friends!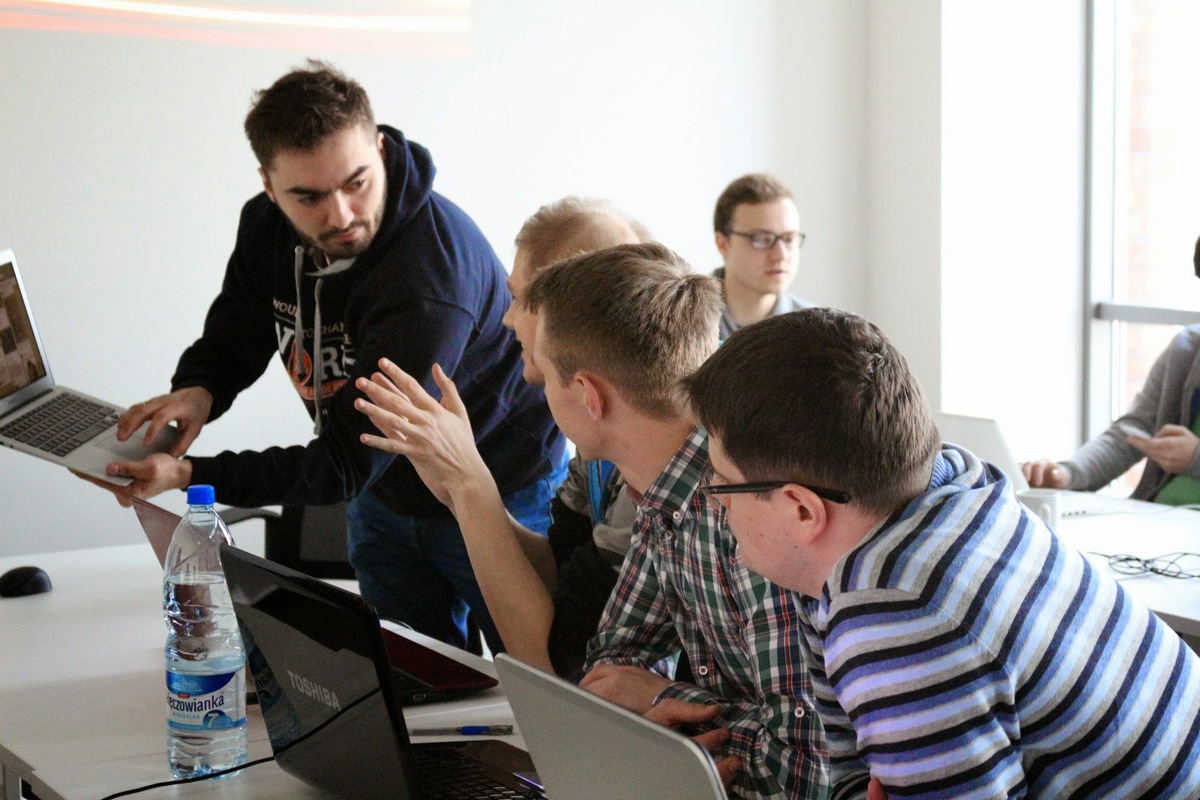 Kuba's team developed an app called FriendsDebts. It helps you track and manage the debts between you, your friends and family.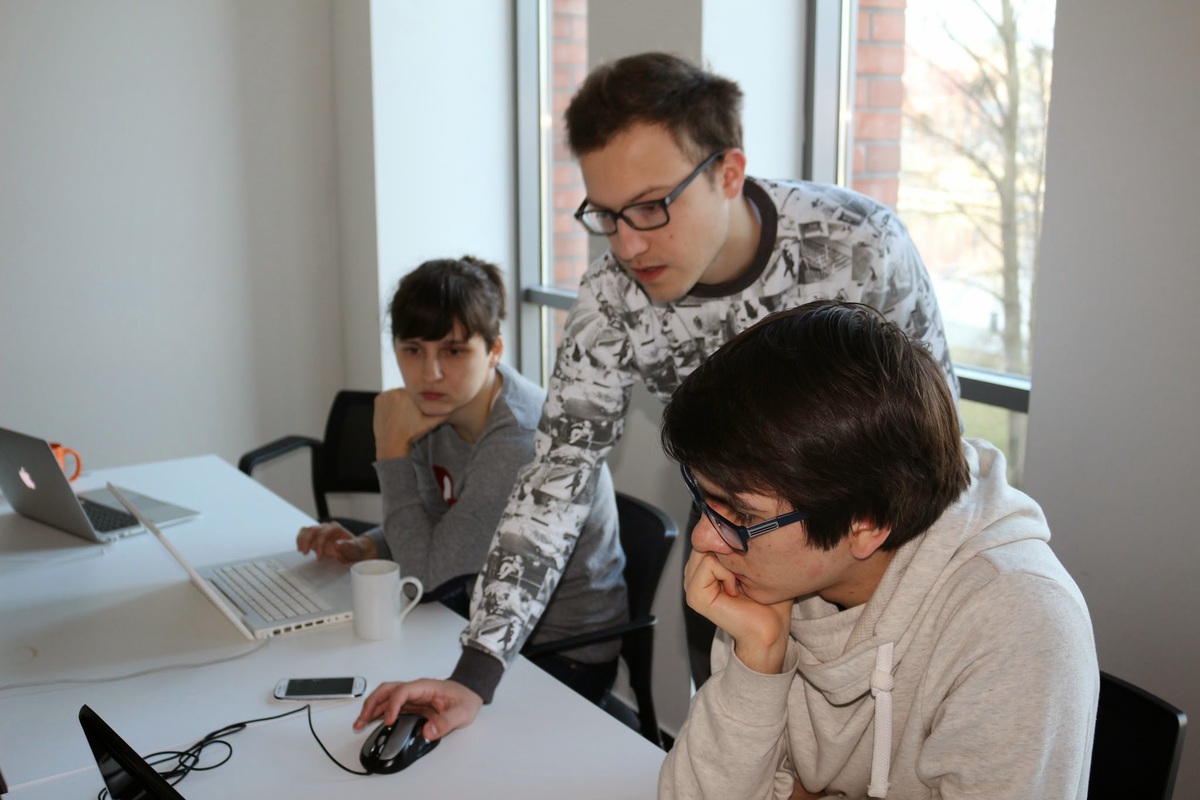 What's next?
Don't forget to join our Facebook event and share it on your wall! If you would like to know more about the event, ask us at workshops@netguru.co!