State of Stack Report: Typescript Will Be a Big Thing Because of Angular 2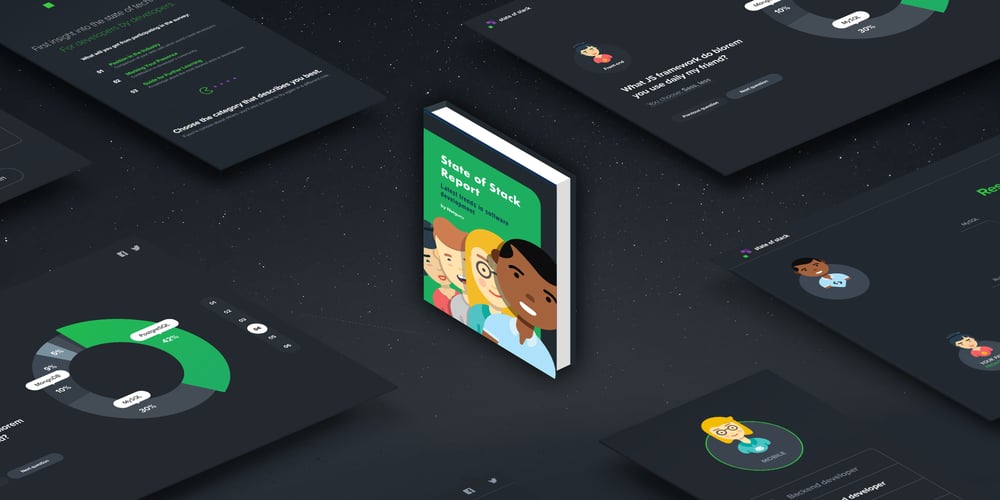 It's crucial for every developer to keep their skills up-to-date so that they can satisfy the market's needs.
It's not so easy, though, to find a reliable knowledge resource that will give an honest answer to the question of what programming language will rule in the next few months. One good solution can be to ask other developers, and that's exactly what Netguru and Typeform did in their research project - "State of Stack".
The project's main objectives were to shed some light on the most important trends in web development and gain insight into developers' job preferences. For example, we found out that money is not the most important work factor for devs. Among other things, we asked developers which languages they use on a daily basis, which ones they have learnt recently, and which languages they would like to learn in the next few months.
According to the "State of Stack" report by Netguru, over 36% of developers would like to learn the latest iteration of JavaScript, ES2015. Typescript came second, with 26% of devs saying that they would like to learn it, which may be related to the launch of Angular 2. The old version of JavaScript, ES5, has definitely gone out of the spotlight, with only 15% of developers specifically indicating it as the technology they would like to learn.
What are the other languages that developers would like to learn in the next months? Much fewer programmers want to learn CoffeeScript (9%), Elm (7%) and ClojureScript (6%). Only 1% declared they would like to learn Opal in the coming months, while nobody seems to want to learn ActionScript and LiveScript. In the next article, you will read about how relational databases are not the hype anymore.
Coming up in the State of Stack Report: You're Bound to Find a Job if You Know These Two Programming Languages.