State of Stack Report: You'll Find a Job if You Know These Two Languages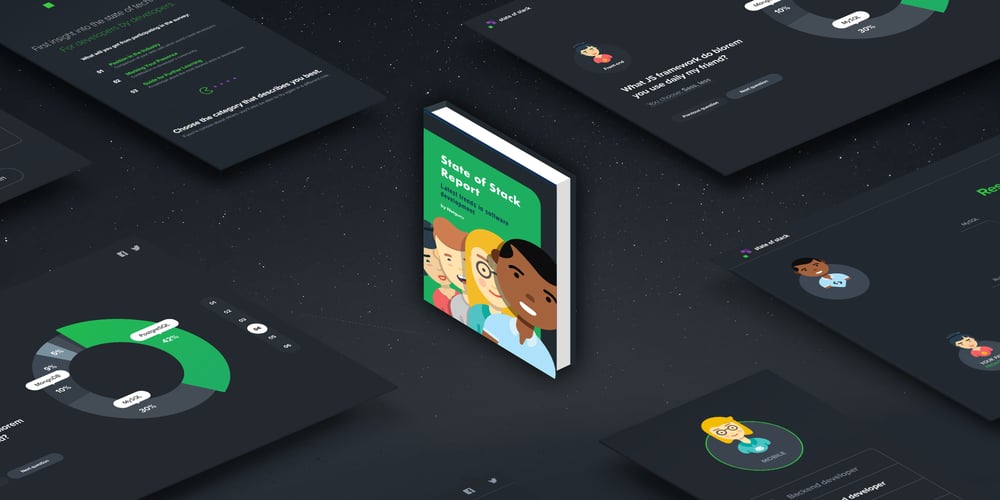 More and more people are deciding to pick up programming as their professional path.
People often choose app development as an alternative to their current profession when they decide to change the industry they work in. The reason is simple: professional developers are always in demand. It's crucial for them to know which language they should learn to ensure that they will successfully find a job. Netguru and Typeform checked which programming languages enjoy the biggest demand today.
Netguru and Typeform ran a research project among the developer community called "State of Stack". The goal was to shed some light on the most important trends in web development and gain an insight into developers' job preferences. Among other things, we asked developers which which languages they use on a daily basis, which ones they have learnt recently, and which ones they would like to learn in the next few months.
According to the study conducted by Netguru, Javascript and Ruby were the two most popular languages among developers: 58% of developers declared they use Javascript on a daily basis, while 45% use Ruby. These two languages were also reported most frequently as "recently learnt": 42% and 26% of interviewees have recently learnt Javascript or Ruby respectively. This means that there is a huge demand for these languages on the market.
What were the other choices? The third most popular language was PHP (30% of developers) and Java came as fourth (23%). In the ranking of languages learnt recently, however, Java and PHP scored quite low with 9% and 8% of the respondents. Both languages came behind Python (15%), Go and Elixir (both with 11%).
Coming up in the State of Stack Report: Market Is Full of Inexperienced Mobile Developers
You may be also interested in: