State of Stack Report - Average Mobile Dev Has Less Than 4 Apps On Resume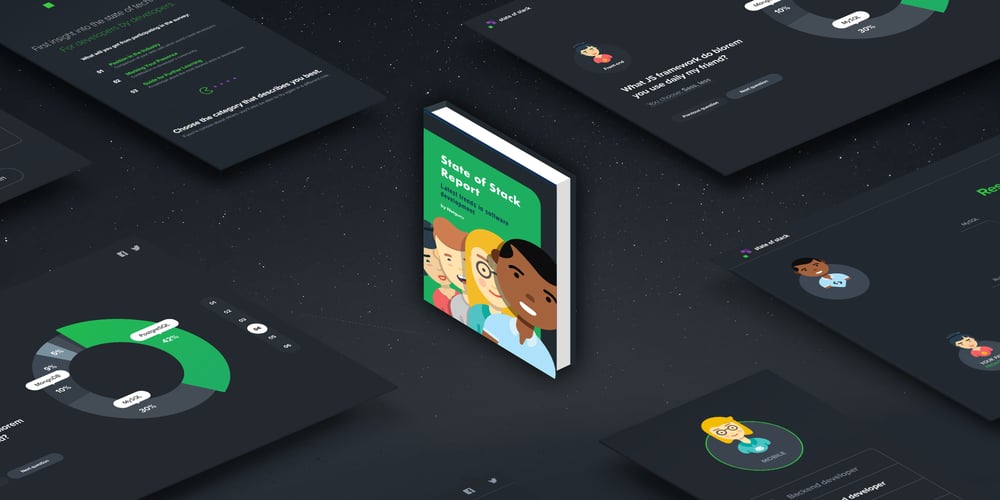 We've been witnessing a rise in the importance of mobile applications for a few years now.
It's of hardly any surprise then that programming has also gained in popularity. This trend is caused mainly by the opinion that mobile developers are always in demand and that their salaries are high. Netguru and Typeform in their study "State of Stack" asked developers about their professional experience. Look what we've found out.
"State of Stack" is a study conducted among the developer community. The goal was to shed some light on the most important trends in web development and gain an insight into developers' job preferences and professional experience. Among other things, we asked devs how long they've been coding and how many mobile apps they have published on Google Play or Apple's App Store.
The results of the study came as quite surprising. It turned out that although programming has recently become one of the most popular career paths, the vast majority of coders are quite inexperienced. 59% of developers have worked on 1-4 apps available in Google Play or App Store, 19% claimed to have delivered from 5 to 9 apps, while 9% have worked on over 10 apps. Surprisingly, 13% of devs declared that they haven't put an app on the market yet.
When it comes to wearable devices, 64% of devs haven't created any app for them yet, while 33% of interviews declared that they have created from 1 to 4 of them. Only 2% of people asked have already created between 5 and 9 apps for wearables and only 1 person declared that they have created more than 10. In the next article you will read about the lack of love for UI testing frameworks.
Coming up in the State of Stack Report: Devops Is Dead - Devs Are Too Lazy And Love Comfort

You may be also interested in: