The Most Successful Start-Up Founders of New York in 2017
Celebrating a city is about celebrating the individuals that make it remarkable.
That's why we want to focus on the most successful startup founders of 2017 that are based in NYC. Of course, to make the list you had to meet the following criteria: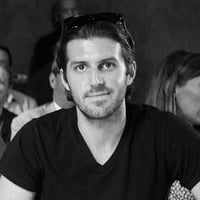 Founder and CEO of Electric, Ryan Denehy understand the need for change within the IT services infrastructure. Denehy founded both SWARM Mobile (which was later acquired by Groupon) and Electric AI. He rose to the top by making a lot of sacrifices. Other companies and ventures include Spur, USA Today Sports, Brobible and Eastern Front. His most recent success, Electric AI is making a lot of waves in the IT services industry. Electric also made Built In NYC's list of 50 New York Startups to watch in 2017.
"Electric, the first platform to provide an automated, intelligent IT support channel for small and mid-sized corporate customers announces today that the company has raised $2 million dollars". - PR Web
Jon Steinberg - Cheddar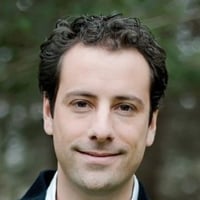 Jon Steinberg is no stranger to the media landscape so it came as no surprise that he founded the video news startup, Cheddar in 2016. The New York-based entrepreneur was also known for being Buzzfeed's president and COO.
The former venture capitalist never saw himself as getting involved in a startup, even though he helped Buzzfeed's annual revenue grow from $0 to $60 million during his time there. His craving for the startup culture led to founding Cheddar, which raised over $10 million at the end of 2016 to help the company with tech and media innovation.
Ben Hindman - Splash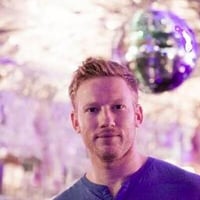 Hindman is a co-founder. of Splash, a New York-based event marketing company that has powered events for more than half of the Fortune 500 companies. Before co-founding Splash, Hindman was responsible for running events for publishing giant, Thrillist. He also co-founded Summit Series, an invite-only destination event for the who's who in tech. Believe it or not, this influential founder also doubles as Benny Beatbox and has performed at the White House.
Splash plans to hire up to 30 people by the end of 2018. They generated $30 million in revenue from ticketing alone and received over $7 million in funding and powered more than 5 million events since they started.
Jordana Kier and Alexandra Friedman - Lola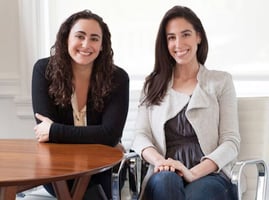 This dynamic duo is more than just founders, they plan to re-educate the way we look at feminine health. Kier grew up in an entrepreneurial family and obtained her MBA from Columbia Business School and Friedman was busy working at a tech startup before they met up and founded Lola back in 2014.
Lola produces 100% organic cotton tampons to be delivered to their customers' homes on a monthly basis. During 2016 they raised over $7 million and are also backed by influencer and actress, Lena Dunham.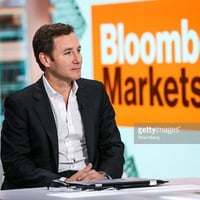 John Foley is one of the co-founders of Peloton a company that indoor spinning bikes that displaying live stream spinning classes via a screen. Foley started as an engineer for Mars Inc, back in the 90s and later transitioned into technology leadership. He helped build CitySearch and was even the President of Barnesandnoble.com. John, being a fitness fanatic, cyclist and triathlete is the perfect fit for Peloton, he understands business and the consumer side alike. He's also been named as one of the top 10 in demand speakers in 2015.
The startup provides over 3,000 on-demand pre-recorded classes and metrics to help you track your progress. Peloton also made Amazon's list of hot startups in 2017. Recent funding secures Peloton as on of the fastest-growing companies in New York and they nearly tripped their annual revenue in the past year.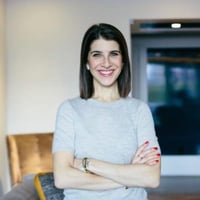 Founder, Rachel Blumenthal is a Manhattan-based entrepreneur aimed at building authentic brands and businesses that solve problems. Before starting Rockets of Awesome she was the CEO of Cricket's Circle that was focused on everything baby and toddler. It's from this community where the idea to create Rockets of Awesome stemmed.
Although this company was only founded in 2016, it now boasts with $19.5 million investment from the likes of Gwyneth Paltrow, Female Founders Fun, BBG Ventures and more. The startup provides a subscription service that delivers kid's clothes to families designed by the brand itself.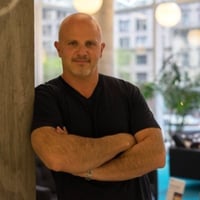 Before venturing into the startup world, Morris Levy managed a firm with over 60 commercial properties, ground-up developments and brokerage. Earlier in his career, he also tried his hand at the fashion industry, but is now known for co-founding The Yard. He also presented two sessions at this year's Philly Tech Week.
The Yard understands the future of coworking spaces and since their launch in 2011, they've expanded to nine locations in New York and Philadelphia. During April 2017, The Yard signed a 33,476-square-foot deal in Williamsburg, New York making their 11th location the largest in the country.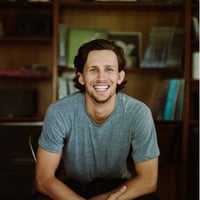 Matt Fielder, CEO and founder of Vinyl Me is all about the fans. He wanted to create a product for people like you and me, and his altruistic approach is working. He started Vinyl Me after graduating from Belmont University with a double major in music business and entrepreneurship. It's only natural that his academic expertise would lead to the rise of this startup loved by music lovers all over the world.
Vinyls are making a comeback and it's projected that during 2017 sales will still be on the rise growing from 15% to 18% of the market with sales topping $1 billion. Their unique approach gives unknown bands the chance to gain exposure and reach an audience that they could never have dreamed of, as was the case with Zimbabwe counter culture-band, Wells Fargo.
Have we missed someone? Leave us a comment!