The first free Level Up/Switch to... Ruby workshops are now behind us! If you didn't have the chance to join in, other opportunities are on the horizon! To make your life easier, we've got some answers ready for the most frequent questions you ask us about the workshops.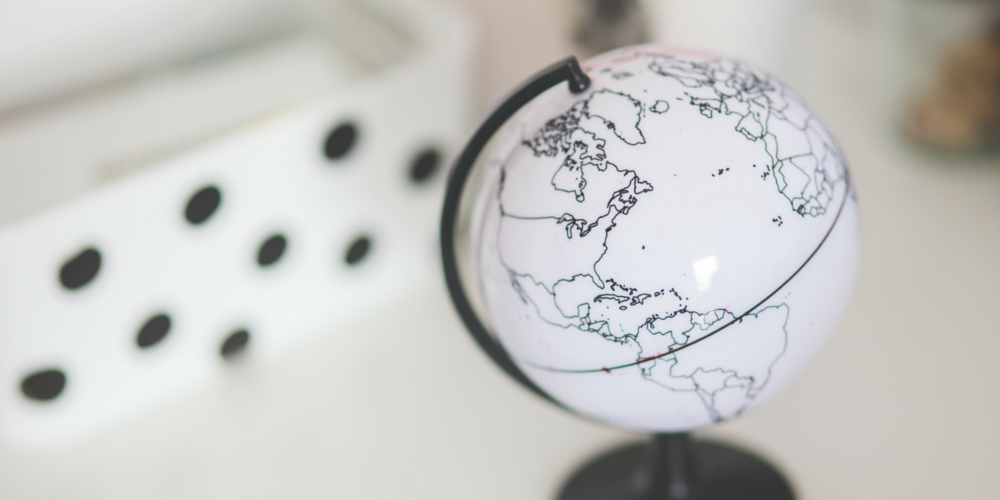 The first free Level Up/Switch to... Ruby workshops are now behind us! If you didn't have the chance to join in, other opportunities are on the horizon! To make your life easier, we've got some answers ready for the most frequent questions you ask us about the workshops - how to get on board, how to prepare, what to bring with you and so on. So, take a seat and read more about our Free Workshops right here.
I want to take part in your workshop. What do I have to do? What steps do I take?
Check out the workshops line-up where you can see a schedule of all the workshops we have at Netguru until the end of 2015. If you want to join our free RoR Workshops, the first step is leaving us your email address (click on the link to the event you want to join and enter your email). Around 2-3 weeks before our workshops start, we launch the application procedure, i.e. you will receive an email with step-by-step instructions about how join the workshops: the entrance task to solve, how to submit the entrance form and the deadline for applications. Then, we will let you know if you are one of the lucky 15 people to get a place in our workshops. If so, we ask you to confirm your participation as soon as possible - if you can't join for any reason, we will invite someone from the reserve list.
How often do you organize workshops? And where?
We organize one workshop each month, every time in a different city. We try to cover as many of Polish areas as possible to meet all of you, great Ruby folks! Of course, you can apply for workshops that are not in your city - you just need to cover the travel and accommodation costs. Interested? Here you can check our free workshop schedule for 2015.
Do I have to know Ruby before the workshop?
It is important to understand some basic terms and Ruby structure before you apply. Without it, you may not be able to do the entrance task. But hey, no worries - we are always happy to help! A little tip from us: before you start on the entrance task, please check the following libraries:
decent_exposure
draper
devise
simple_form
byebug/pry
We can also recommend this: do as many tutorials as you can, it's a great way in!
What is a Switch to... workshop?
These are workshops dedicated to PHP, JAVA, .NET frameworks developers who would like to learn and switch to Ruby on Rails - from complete beginners to those at an intermediate level. No experience in RoR is required, but a basic understanding of Ruby and its framework will certainly do no harm!
Will you hire me after these Level Up workshops? What position should I apply for?
The first thing you need to know is that if you would like to apply for an Intern position, our recruitment process includes workshops as well. This means that all workshop participants will have a chance to become a part of our team. As you will code for 2 days, we will be able to verify your skills.
Can I apply for the paid internship only after I join any of your workshops?
Yes, participating our workshop is first (and mandatory) step in our recruitment process in terms of Intern position. During those two days of coding we'll watch your general performance, the pace of gaining new knowledge, communication skills, and if you make it all right - we'll be thrilled to invite you to further process.
I tried once, but my application was rejected. Can I apply once again?
Sure! But you've got to be patient. Every rejected participant can reapply after 3 months. This is the time when you can learn more and have some practice, i.e. acquire knowledge you need get better chances of passing the entrance task. We are always happy to provide you with detailed feedback and point areas to improve. The great place to look for useful resources is our blog.
I took part in your workshops once. Can I apply once again?
First of all, we're glad you liked our workshops so much that you want to learn more! The "darker side" is that the reasons might be not particularly in your favour, is that right? If you didn't make it to an internship program or junior developer position, don't worry - that's great you keep trying. We, naturally, encourage you to do so. What can you do, then?
Learn hard and show us some improvement. As we know that Rome wasn't built in a day, please take some time to get better. We recommend applying after 6 months - this time is fair enough to get some necessary practice.
Do I have to learn something before workshops? How can I prepare for the workshops?
You don't need rock in Ruby on Rails yet - that's what we're eager to teach you at workshops. What we can recommend you though, is to read our introduction to Ruby. As to more mundane matter, what you should definitely prepare is:
a notebook - take it with you,
if you wish to work on a Windows machine, install a virtual machine with a configured Linux distribution for Rails development.
think about a possible idea for an application which you would like to develop during the workshop
What does the workshop look like?
First, we make a short introduction - a little warm up so we all can get to know each other a little. Then, we divide you into 3-4 groups from 3 to 5 people. This is your brand new, little family for the upcoming 2 days of workshops. Then, together with your coach (there's one for each group) you'll think of an idea for an app you would like to code throughout the workshops. When the team has a name, a short description of basic functionalities and the purpose of the application, it's coding time! At the end of day 2, you will present the results of your work in front of the group.
Meanwhile, we'll invite you for a little party (usually on Saturday evening), see presentations prepared by our team and discussion panels that allow you to ask as many questions about RoR, apps, Netguru or anything you want to know but never had a chance to ask.
I don't speak Polish - can I still apply?
Sure! If you qualify for the workshop, but don't speak Polish, it's not a problem for us to conduct the workshop in English. We expect all participants to be fluent in English enough to work with other developers and communicate with clients in this language.
What do I have to bring with me? Do I have to bring my own laptop?
Yes, you will have to bring your own laptop. We prefer to work on OS X but other systems are also fine - we support Mac OS X and Linux. If you have other systems, you should install a virtual machine with a configured Linux distribution for Rails development.
Can I apply for your workshops, if they take place in a city I don't live in?
Sure you can! Please bare in mind that we don't cover travel costs and accommodation. If you'd like to join workshops in a different city you will have to cover those costs on your own.
Do I have to pay anything for your workshops?
No, workshops are 100% free. The lunch and coffee breaks are on us, too. We provide you with a venue, mentors, support, we share knowledge. The only costs you need to take care of yourself is travel and accomodation costs.
Ready to gain new skills and feel some teamwork spirit? If the answer is yes and you've already decided that it's worth to join this ride, don't hesitate another second! If there's anything you'd like to ask first, feel free to drop us a line at workshops@netguru.co.
We hope to see you soon, on a better side of programmer's life!