The 7 Biggest NYC Startup Funding Rounds in the First Half of 2017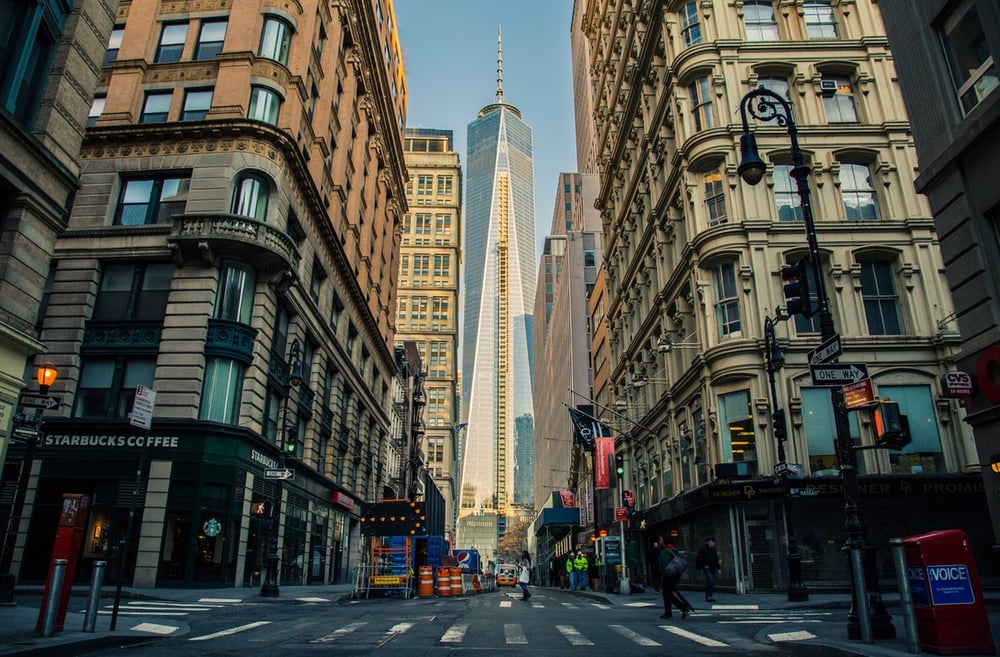 The first half of 2017 was remarkably good to a lot of U.S.-based startups – especially Q4.
Some of the most active venture capital firms even doubled their investment activity over the course of six months. As a result, the American VC-backed companies have managed to raise almost $100 billion in total for further development. As usual, a large amount of money went straight to the most promising NYC startups. Which ones of them have come up as the top scorers?
Peleton provides a whole new meaning to the concept of indoor cycling by delivering instructor-led classes twelve times a day – live from the company's NYC studio to subscribers from around the world. They offer not only mobile apps but also technologically advanced indoor bikes equipped with multi-touch consoles.
Recent funding round: $325,000,000
Lead investors: True Ventures, Wellington Management, Kleiner Perkins Caufield & Byers, Fidelity Investments, GGV Capital, QuestMark, Balyasny, Comcast NBCUniversal
Plans for the future: With this round of funding, Peleton founders want to develop the product, innovate the user experience, expand the content, and open other showrooms in the U.S.
Letgo is an online marketplace that allows users to buy and sell used goods locally. It includes both a desktop and a mobile app based on geolocation, ready to use instantly, with no need to log in. So far, they reach about 20 million active users per month.
Recent funding round: $175,000,000
Lead investors: 14W, Eight Roads Ventures, FJ Labs, Naspers, Mangrove Capital Partners, Accel Partners, Insight Venture Partners, New Enterprise Associates
Plans for the future: The founders want to make the Letgo app even more intuitive by investing in machine learning, image recognition, and artificial intelligence.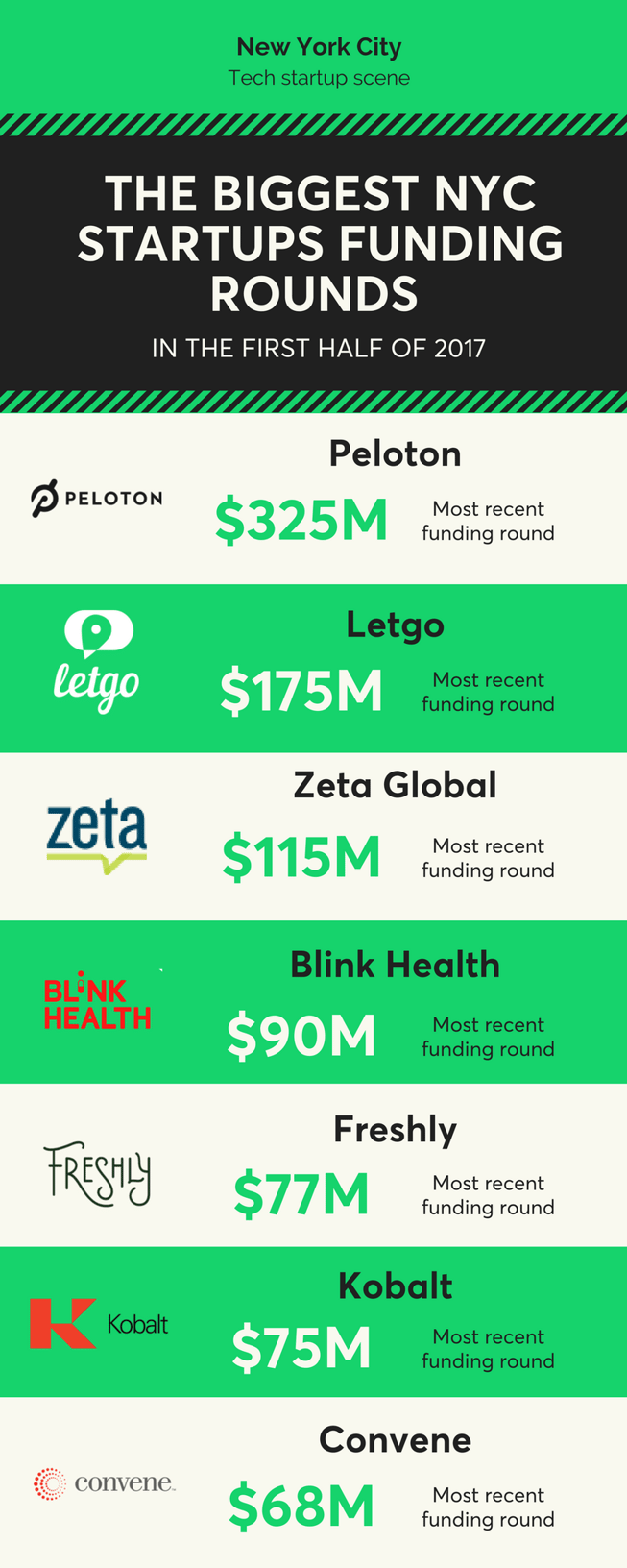 Zeta Global is a data-driven marketing tech company which offers innovative multi-channel solutions to help leading brands (like UPS, American Airlines, IKEA, PayPal, and so on) get new customers, and keep them active for longer.
Recent funding round: $115,000,000
Lead investors: GSO Capital Partners, GPI Capital, Blackstone, Franklin Square Capital Partners
Plans for the future: CEO David Steinberg declared that the money would be spent on human capital, technology development, and further acquisitions.
It's an application that helps both insured and uninsured people save their money on prescription drugs by allowing them to search and pay for prescribed medications online, and then pick them up from any pharmacy in the U.S. With Blink Health every user gets a significant discount (up to 95%).
Recent funding round: $90,000,000
Lead investor: 8VC
Plans for the future: Blink Health is going to focus on scaling up the technology, hiring more engineers, and establishing cooperation with new partners to cover as much of the pharmaceutical market as possible.
Freshly focuses on delivering healthy, tasty, and ready-to-make (in under 3 minutes) meals. Each customer gets one delivery of all previously chosen dishes for every weekday. They are fully-prepared and require only some heating up in a microwave or a stove before eating.
Recent funding round: $77,000,000
Lead investors: Nestle, Insight Venture Partners, Highland Capital Partners, White Star Capital
Plans for the future: The latest round of financing is going to be used to support Freshly's further expansion into further states.
Kobalt is a music services company that provides some alternative business solutions for artists, songwriters and publishers, allowing them to cooperate on fair, efficient and flexible terms.
Recent funding round: $75,000,000
Lead investors: Hearst Entertainment, Balderton Capital, MSD Capital
Plans for the future: Kobalt CEO Willard Ahdritz said that they're going to use the money for scaling up their royalty collections platform.
Convene is a meeting and event network that helps users easily organize both big and small conferences in human-centered spaces with all the required technological support and catering.
Recent funding round: $68,000,000
Lead investors: ArrowMark Partners, Conversion Ventures LLC, The Durst Organization, Elysium Capital Management
Plans for the future: The latest funding will help Convene expand their retail footprint, introduce new services, and launch a mobile technology platform.
Wrap-up
The New York startup scene attracts massive amounts of capital. We can see more and more tech companies popping up in the near future. The only question is: with so many startups failing, will the above-listed ones invest their funding effectively and succeed?