Top 10 Key People in London Tech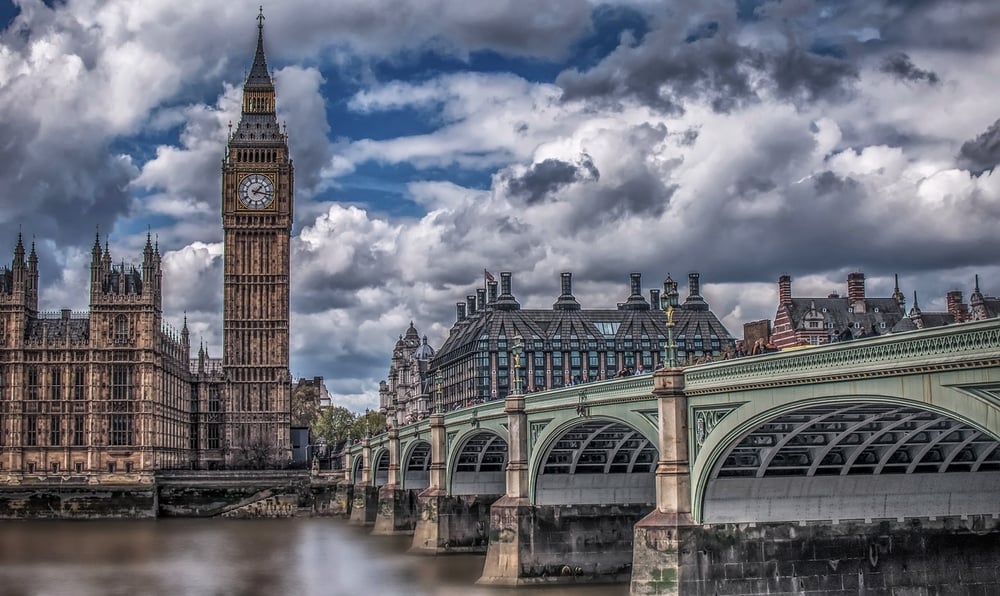 Could you please write yet another top 10 key people list for London Tech? Sure, I said.
Easier said than done, though.
Well, it is easy to collate a list of top 10 influential people in London.
Actually, I could copy it from the latest London Brief, we always have there few startups, some VCs, a politician, journalist/blogger or celebrity. Done.
I could count twitter followers for people with London listed in bio.
I could assess influence by the budget at hand of the company or fund.
Would it be of any use to our audience? If you are reading this post, I am pretty sure, you can do all this, and you know each of my lists already.
Therefore, this top 10 key people list will be slightly different. It will be my appreciation for the job done by those listed. and they are listed in an alphabetical order, as any other sorting would be unfair.
Are they influential? Oh yes, they are! Would they invest in your startup? Some of them, maybe, just do not jump on them in the elevator, it is London for God's sake, make an appointment first.
What matters about this people is that without them the Tech scene in London would be different. Ladies and gentlemen, here comes my personal list of top 10 key people to London Tech Scene in 2017:
1. Rajesh Agrawal, the Deputy Mayor, Business and Enterprise.
Born in India, Mr Agrawal has moved to London in 2001. He is now the Chair of London and Partners, Mayor Sadiq Khan's face to Tech Scene. As an entrepreneur he has started two FinTech companies, RationalFX and Xendpay.
2. Alice Bentinck, co-founder, COO of Entrepreneur First.
Since 2011, together with Matt Clifford, Ms Bentinck has helped build over 100 companies, including Magic Pony Technology, later acquired by Twitter for $150m.
3. Eileen Burbidge, co-founder of Passion Capital, Chair of Tech City UK,
HM Treasury FinTech Envoy, member of the Prime Minister's Business Advisory Group. Ms Burbidge has moved to London in 2004, leaving a career in Silicon Valley (Apple, Sun) to become one of the first employees of Skype. Together with Robert Dighero and Stefan Glaenzer she has founded a co-working space White Bear Yard, and later Passion Capital, the first VC based in East London's Tech City.
Mr Grech has been working in Paris and New York before he moved back to London and became the CEO of the organisation aiming to accelerate the growth of our tech industry. TechCity UK has many useful programmes but is probably best known from its TechNation the best source of knowledge about UK digital tech sector.
5. Ben Holmes, Partner, Index Ventures.
Ben has been responsible for Index investments in such companies as King, Just-Eat, Secret Escapes or Trustpilot. Recently he has moved from the General Partner role looking for new investments to the one responsible for companies already in the portfolio. After 14 years it is time for a change, but we cannot wait for his next big thing.
6. Brent Hoberman, Founder of the Founders Forum,
chairman and co-founder of Founders Factory.
In 1998 he co-founded lastminute.com in 1998 and sold it to Sabre for $1.1bn in 2005. Now sits on the Advisory board for LetterOne Technology (a $16bn investment fund) and the UK Government Digital Advisory Board. Mr Hoberman is also a board member of The Economist and TalkTalk PLC a WEF's Young Global Leader and Prime Minister's Business Trade Ambassador.
7. Alexander Macpherson, Head of Ventures, Octopus Investments.
Since 2000 Mr. Macpherson is using his network of angel investors to build a portfolio that is now known as Octopus Ventures. His managed assets grew from £20m to over £200m, on the list of investments are such companies as Zoopla, Evi Technologies (now known as Amazon Alexa), Magic Pony Technology (now with Twitter) or SwiftKey (now with Microsoft).
8. Jacqueline de Rojas, the President of techUK, a Non-Executive Director Rightmove plc.
Champion for women in tech, formerly with Citrix and Sage, she has working experience from Germany, Scandinavia and South East Asia. TechUK is a UK's technology trade association, formerly known as Intellect.
9. Elizabeth Varley, the co-founder and CEO of TechHub, the global network of tech startup community.
TechHub creates flexible working space in London and seven other locations around the globe in partnership with Google and BT. The partnership does not always work well, hubs in Warsaw and Madrid will cede to exist as Google Campus has some other plans for its office space.
10. Niklas Zennström,
CEO and Founding Partner at Atomico.
Swedish entrepreneur praised for Skype, Kazaa, Joost and Joltid, is now based in London investing in startups outside of Silicon Valley with a focus on Europe.
Every single person on this top 10 list is key to London tech scene. But the truth is, the list is missing one crucial person, and this person is you. If you are reading it, you are the part of the London scene. Maybe we have seen each other in a Tube, pretending we do not see each other, of course. London scene is great because no matter how many people you know, there is always someone you should meet.
Please feel free to introduce yourself, your startup, your fund, your incubator, whatever it is what you do. We would be happy to know your influence on the London Tech Scene.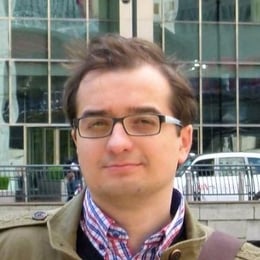 More posts by this author