Everyday growth hacks that helped us gain leads, and can be replicated in very little time.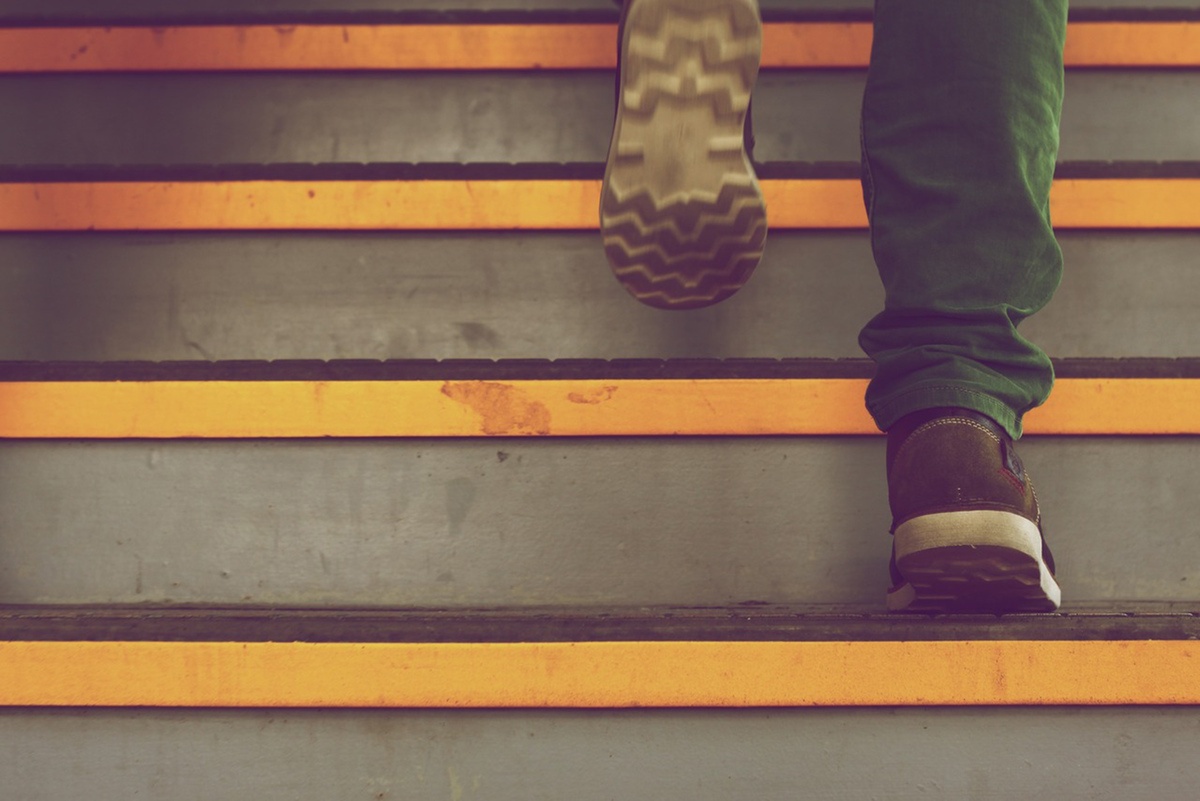 This post was originally published on the rivalfox blog
While the concept of growth hacking has been ongoing since the beginning of the Internet, the title and branding surrounding the term are new. Growth hacking, once just startup in-crowd lingo, is now a top priority for most companies. And whether you love the term or hate it, we can all agree that growth is good. As a new startup ourselves we have implemented various growth hacking strategies, some larger and more detailed than others, that will be covered in subsequent posts. Today we want to share an everyday growth hacks that helped us gain leads, and can be replicated in very little time.
A/B Test Your Tagline
Dan Linstroth, Co-Founder/CMO of Heroic, explains it best when he writes,
"For start-ups, the first sentence on your landing page can determine the life or death of your business. Attention spans are short, leaving you roughly five seconds (generous) to capture your audience. What are you offering that separates you from the crowd?"
Dan and his team used Facebook ads to find a combination of keywords and style that converted best and then A/B tested different taglines to find the one that converted the best. We tried four different variants of our tagline through Optimizely and found that the original worked best by a 20% margin. For more on A/B testing and how to use your competitor's testing to your advantage check out this post.
A/B Test Your Price
In the very early days of your startup it is common to struggle with pricing. Conducting market and competitor research can give you a good range, but A/B testing prices can help you come up with the perfect number. During price testing, you should measure revenue (not conversion rate) as you may end up selling less (hence lower conversion rate) at higher price points, your total revenues may actually be higher. For an amazing detailed approach on A/B pricing best practices, check out this post.
Strategize and Test CTA's on Your Blog
You've spent days slaving away on your fantastic company blog, and you are getting plenty of traffic, but not enough leads. Sound familiar? Perhaps the Calls to Action on your blog page aren't as effective as they should be. We launched our blog prior to Open Beta and received well over 10,000 page views within six months. The traffic was great, but the conversion rate from blog readers was lower than we had hoped, as were newsletter signs ups. We decided that we needed more prominent calls to action. We introduced a screen for newsletter sign ups and linked with Aweber – this was featured front and center and increased our newsletter sign up 100%.
Implement a Popup for Your Blog
We introduced a popup, SimplePop for WordPress, which opens after ten seconds and asks if they want to check out the Rivalfox page. This popup increased the number of people going from the blog to the trial page from 5%-15%, which skyrocketed the number of leads. A lot of the pros do this. If you are concerned that this will hurt your traffic, read this study and stop worrying.
Create Automated Messages Through Intercom
We installed and quickly fell in love with Intercom, an awesome tool that lets you generate automatic messages after sign up and, after 29 days, communicate with handpicked customers. Here is an example of an automated message with the survey:
Hello Anton

Thank you for using our product. We're constantly working to improve our quality of service as we progress through our early stages of beta, but here are some features that you can expect in the near future:

Save time by selecting special areas on the website you want to monitor and name those to get more precise results

Benchmark your competitors in an easy dashboard overview. Additional: More KPI's to come -> Drop us a short email if you wish something specific

Reports are going to be more precise and focused on the essential information

So if at all possible it would be great if you could tell us what we can improve (it only takes 2 minutes):

Best regards,

Oleksandr Ivanov

Co-Founder & CEO

PS: Learn more about Competitive Intelligence in our Blog.
Set Up Google Authorship
Quick Sprout did a case study of Catalyst, a company that saw a 150% boost in traffic after implementing Google's authorship markup and getting the rich snippet to show up for its content. Check out their case study and handy guide for how to set up Google Authorship. While we didn't see a 150% boost in our traffic, Google Authorship is definitely a quick fix that can bring big results.
Entice Readers with Access to Special Content
Turn your amazing content into a free cheat sheet, an e-book, or webinar and require an email to deliver the goods. This doesn't have to be insanely time consuming – just repurpose your most popular blog posts into a handy one-pager. Hubspot and Kissmetrics are great at this. Our favorite case study is Hubspot's Website Grader, a free web based tool to measure the inbound marketing effectiveness of a website. Check out these stats:
20,000 people a month find HubSpot via Website Grader

1,500 HubSpot leads (people interested in HubSpot software) come from Website Grader every month

400 new additions to their email list (people interested in content updates from HubSpot) come from Website Grader every month
Anything free that provides value can easily be turned into a marketing win if presented correctly.
Leverage Industry Leaders
We've written extensively about growth hacking relationships, but have always focused on client relationships. It can be important to create relationships with industry leaders, as well.
Off course you can do it the old fashion way, by creating a list of the key influencers in your market on different social media channels. You can actively engage with those people, respond to their Tweets, create a relationships and, when appropriate, ask them to retweet your content. Once you've built the relationship, you can ask them for a interview or a guest post. Our interview, Top Growth Hacker Sean Ellis on How He Used Competitive Intelligence To Build Market Share, significantly increased our leads last month.
You can also get in front of these people using the exact same methods you use to get in front of a specific customers audience, such as Facebook pre-targeting. Create an email list of influencers and create a "custom audience," to target through Facebook ads. These ads will only be displayed to those people who used the email address you have for them on Facebook. Run these ads before reaching out. This way, your brand is already familiar.
Repurpose Content with Slideshare
After every webinar and super-popular blog post, use Slideshare to expand your reach even further. Slideshare receives over 60 million unique visitors each month, most of whom are in the B2B space. Be sure to insert a URL in your call to action to drive all of the viewers back to your website. You will gain a wider audience for content that that you've already created, and it will help with SEO, as well. Google loves Slideshare and it shows in their rankings.
We'd love to hear about your experience. Any growth hacking successes? Let us know in our comment section.
PS. If you're interested in grow hacking, check out Steps to Follow After Publishing a New Post and 11 Tips For Fresh Newsletters.