How UK Tech Could Be Left Behind After Brexit

As the UK's Brexit secretary Dominic Raab continues to assure us that the UK will not crash out of the EU next March, while simultaneously preparing for that very eventuality, the minds at the Confederation for British Industry have been looking at the effects Brexit will have on daily working life.
The CBI's report, 'Open and Controlled', analyses most major industries in the UK to gauge the effect that the end of free movement will bring. The ways that the tech sector will be influenced range from a growing shortage of jobs to structural issues caused indirectly by damage to other industries. This report also has a few suggestions which they are hoping the government will take heed of as they continue negotiations with Brussels.
The UK tech landscape
The 'key stat' identified by the CBI is that EU workers made up 17% of employment growth in the tech sector from 2009 to 2015. They also predict that, by 2030, there will be a further 1.5 million tech jobs to fill. With only 1.45 million Brits unemployed today – although, of course, the working age population will continue to grow in the next 12 years – having much more limited access to the EU talent pool will have a significant effect from next year onwards. Filling these tech jobs would require a substantial push by the government, tech corporations, and higher education institutes to make tech an attractive employment route for domestic workers.

Source: CBI's report, 'Open and Controlled'
Furthermore, UK tech recruiters believe that computer science graduates rarely have the required skills needed to survive in a workplace environment. They suggest a lack of 'soft skills' is what keeps Computer Science students among the poorest for post-study work options.
Restricting Britain's global pool of talent to the overwhelmed and underperforming Tier 2 Work Visa route could mean that even further skill shortages are to be expected, or that those employed will not have the skills necessary for their environment.
This could be a good thing; if tech graduates are leaving without interpersonal or people management skills, Brexit would give higher education the kick it needs to start encouraging these skills in their curricula. Current Computer Science students could fare better in a post-Brexit landscape with reduced competition from overseas graduates. But is this how the UK will stay ahead in such a rapidly evolving industry?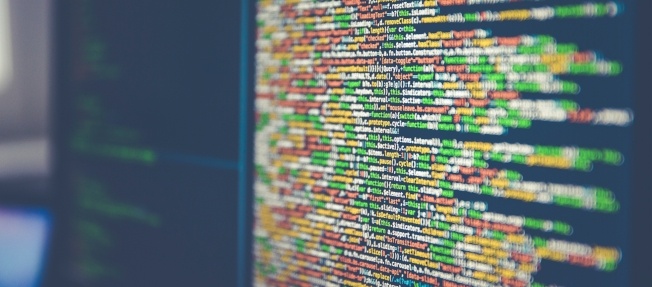 The post-Brexit landscape might mean losing the UK's tech competitiveness
Global training
The government has insisted that the UK will remain open to the world's brightest and best but if the UK were to translate its current immigration system onto European migrants after Brexit, we may see that the world's brightest and best decide to go elsewhere.
Every month this year, the Tier 2 Visa cap has been exceeded, meaning that earlier this year, over 50 vital doctors were denied their visas. The government has since removed doctors from the Tier 2 Visa cap, understanding the necessity of doing so.
However, maintaining a visa cap could result in a bottleneck of valid, legal migrants working in other industries who meet their visa requirements stuck outside the country as we insist that we keep our borders as tight as possible. All sectors, including tech, would suffer in this case as factors like the minimum salary requirement would continue to skyrocket.
The government's latest Brexit white paper from last month barely mentioned immigration but one notable mention went to the Intra Company Transfer route, which the UK currently operates. This route allows workers to transfer between branches of a multinational company to take a managerial role or to provide training to UK staff. Unlike the Tier 2 General Visa, time in the country on the ICT visa doesn't count towards settlement, meaning it's only a temporary solution.
With the Tier 2 General route reaching its cap every month, more employers are turning to the ICT route to fill the gaps in their businesses. The tech sector could take advantage of this aspect of the current system to bring those vital skills that are missing from UK candidates and help improve local talent.
However, this white paper is contingent on a deal being reached and is not at all certain. If the UK can't come to a deal, or the ICT route is denied, the UK tech sector would miss out on much-needed global support.
Innovation issues
A more indirect problem that the tech sector would face in the event of no-deal is a possible falling behind on innovation. The CBI observes that half of people in construction in London are from outside of the UK. Additionally, over half of all migrant construction workers in the capital come from new member states, such as Romania, Bulgaria and Poland. Positions filled by non-British workers range from architects and engineers to labourers and bricklayers. Many of these jobs are deemed not skilled enough to meet Tier 2 standards and the CBI points out even further complications in the future.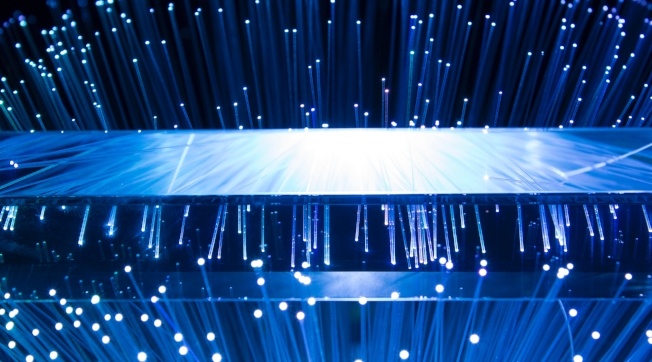 Post-Brexit UK may struggle to adapt our infrastructure at the pace required to keep up with the rest of the world
The current sponsorship structure for non-British workers means that employers must apply for a Sponsor Licence before they can employ foreign workers in the UK. This sponsorship is not transferable if the worker decides to switch employers. For an industry like construction, this is highly impractical as workers often have to travel between employers and work sites as and when the demand needs them.
How does this affect UK tech? With the construction labour force potentially halved in the capital and greatly reduced beyond, the UK will struggle to adapt our infrastructure at the pace required to keep up with technological developments that come so rapidly in modern life. For example: with no labourers, there will be no-one to dig up the roads and to lay fibre optic cables to improve internet speeds across the country.
Stalling these important processes will mean that the UK will quickly fall behind if there is no access to the kind of low-skilled labour the country needs to stay at the forefront of modern business.
As March moves ever closer and companies across Britain gear up for the worst, it seems that even the government is praying that the EU agrees to a good deal. Hopefully, the forecast of a no-deal scenario will soon be all behind us. Until then, British tech companies will need to gear up for a drastic shift in their daily operations or risk being casualties of a Brexit crash landing.
This article was provided by Damon Culbert, political correspondent with the Immigration Advice Service.