This year's UXcamp took place in Gdynia, the rising star of Polish cities which embrace tech community. Cool speeches and loads of inspiration - even during the power outage the atmosphere was electric. Read the review from 6 Netguru folks who participated in the event and described their favourite presentations just for you.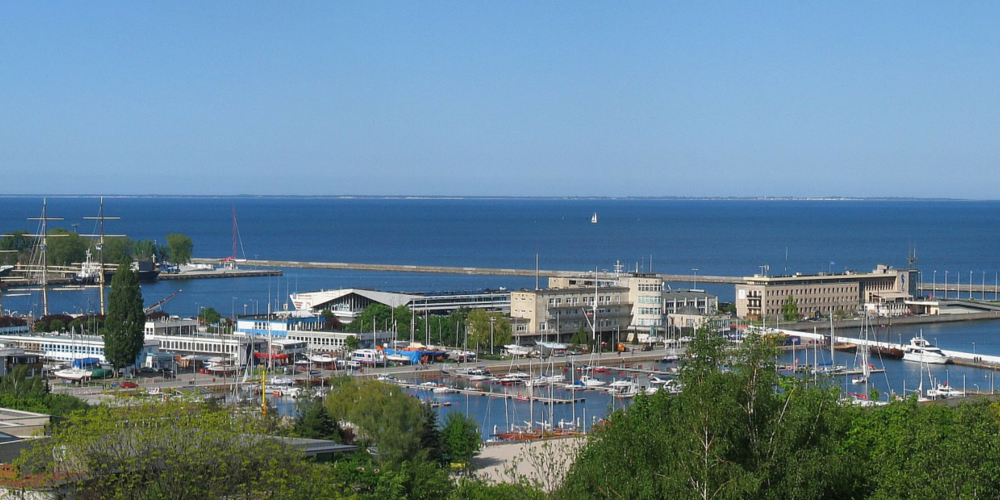 This year's UXcamp took place in Gdynia, the rising star of Polish cities which embrace tech community. Cool speeches and loads of inspiration - even during the power outage the atmosphere was electric. Read the review from 6 Netguru folks who participated in the event and described their favourite presentations just for you.
How to delight your customers by teaching them about UX
by Ania H
I was lucky and got off to a great start at the UXcamp - the first talk I went to turned out to be one of my favourites and was delivered from a Project Manager's point of view. Magda Zadara from Polidea walked us through their process for starting a new project - UX workshops with clients. The reasons for and benefits from organising such meetings are innumerable:
meeting the customer face to face,
building a team,
getting to grips with the overall vision of the project,
gathering information about the users, defining the requirements,
setting the goals and the scope.
It was fascinating to discover what tools they use and how they vary depending on how much time there is for assessing the requirements (Lean Canvas vs Fill the gaps). It didn't come as a complete surprise that their favourite tools for workshops are user journey maps along with MSCW voting when deciding on the most crucial features. Something that was new for me was Futurespective, as a method for determining the most important goals, and asking clients for personality traits, they would describe the application with. Overall, a fantastic presentation and a great intro to well-planned processes. (Also, respect to Magda for presenting during a power cut!)
Big data and the mystery of stolen bicycles
by Ania B
As I'm a big fan of sessions that are based on real data and case studies, the moment I saw the 'Make The Data Useful' card on the line-up board I knew that was something for me! Jakub Uniejewski presented a humorous slideshow of basic questions that crop up and traps you might fall into while working with data. Starting with the ultimate "do you measure your data and do you measure it NOW? + Are you sure you are measuring things that are important to your product?" and then closing with a bunch of fun facts explaining how charts & correlations can lie (did you know that the divorce rate in Maine correlates with the per capita consumption of margarine, huh?). I strongly recommend browsing through the full show:
The section that really made me sit up and jump contained examples of not-so-obvious ways to monetize the big data collected by startups through (often) free service. The side-product of Strava (an Endomondo-like service for tracking rides and runs) is an enormous database of real-world cycling and pedestrian route preferences. It's also the basis of their paid service: metro.strava.com. SkyScanner (an app for searching low cost flights) is actually making money on selling the info it collects about the most commonly requested connections & travel data. So the next time you get an app for free, think again...
As a keen city cyclist I just couldn't miss the talk by Steve Baty about the Melbourne urban cycling system and how to design with scale in mind. The takeaway here was: designing each element without the context of the entire service can (and will) end up in a string of neatly designed units that combine to create a completely useless system. Here's one mind-blowing example from the talk.
More than 3,000 bicycles were stolen in the first year of operation of Vélib', a public bicycle sharing system in Paris. Why? The original rental scheme looked as follows: someone would approach a vending machine to pay for the service. Once done, a slot with an unlocked bike lit up so you could take it away and ride. Sounds good? Each of the elements individually worked well: the machine was intuitive, the pricing system clear and the bike system seemed user-friendly. But here comes the context, and the catch: apart from the person who had actually paid for the service, every single other person around could also see which bike was being unblocked and this resulted in, well, A LOT of thefts. Lucky Dublin, which introduced a similar system later on, learnt from this experience and slightly tweaked the flow: this time the happy cyclist would receive a token to unlock the bike. Result? (Almost) no lost bikes and A LOT of satisfied customers on two-wheels!
Typography fun facts and house search done right
by Marcin
The morning kicked off with a power cut throughout half of Gdynia. Zero electricity at a tech conference? That just has to spell disaster, right? Fortunately, the organizers handled it very gracefully indeed and it all went a lot smoother than one might have expected.
Out of many presentations, 2 of them really stood out for me. Patryk Pawłowski talked about the clever use of typography that he witnessed during his travels. For instance, Germany introduced a font on their number plates that's impossible to alter (as in a 1 can't be transformed to a 4 by adding a few lines, which is possible in Poland) and France had to go through a couple of font iterations on LED destination displays on their buses to find a solution that can pack in a lot of words at the same time and still be readable (French places have really long names). The talk was relatively short but full of solid information.
The second standout talk was given by Hubert Wawrzyniak from Otodom.pl. This service is a leading real estate search portal in Poland and at one point they were looking for ways to expand their functionality into further stages of buying a house/flat. However, their study showed that researching potential homes is actually the least pleasant stage for customers, which meant only one thing: they need to go back to the core of their business and look for possible improvements they could make as there is still a long way to go.
It was my first time at UX camp and honestly, it turned out to be completely different than what I expected it to be. Since I'm a Rails developer and only have a vague idea about UX, I thought it was going to be more about making beautiful designs, but it turned out that most of the presentations were about using data to make the best possible decisions.
No hamburgers, please!
by Magdalena
An interesting introduction to designing a better UX for mobile apps was a presentation about the Hamburgerless menu. The author agreed with the statement that we should not necessarily follow familiar patterns but look for other possibilities and perhaps make different choices. Although for many users what is familiar can seem to be the most intuitive approach, on the other hand it can be boring and predictable. There are other solutions out there and you just need to know the pros and cons and then make a judgment call how about your users will react.
Steve Baty is a great speaker and managed to entertain the audience while slipping some important messages into his presentation. According to him, UX design does not stand and fall on the features, not even the product, but on the whole user experience from A (a need) to Z (even if the journey lasts longer than the life-cycle of the product). He decided against using clichéd examples and focused on the bike rental system to illustrate his point.
Stories in the UX land
by Diana
I attended Product Camp (UXcamp) for the first time this year, but it all started off in the best possible way with a great presentation from Piotr Bucki on storytelling. This wasn't a new concept for me (after over six years in advertising you've already learned a lot about how to tell people stories) but what I really enjoyed was the freshness of Piotr's talk. He is an amazing storyteller himself and it was a great pleasure just to listen to his presentation packed to the brim with inspiration. You couldn't imagine a better start to this intense Saturday!
Every good story needs an emotional content so it was quite natural to me to follow this with a presentation about emotional design. The talk was good, well-organised but a little too basic. There were no real game-changers here, just general principles about how important emotions are for people and how this in turn affects the products. There's no doubt that it is easier to sell something if you can make people fall in love with the product. But how to keep the love alive in the long-term? The speech didn't really provide an answer.
Have you attended this year's UXcamp? Tell us about your favourite talks in the comments! Also, we hope to meet you at the next edition - our team representation will definitely visit Tricity again.
If you're a front-end developer, we've got a bit of handy tips on Photoshop for you. Here's a quick guide to PS for front-end devs written by one of our designers. Give it a go!